When money is tight or inflation is high, you may be trying to find ways to buy items at less than full price.
Every dollar helps when you're in the market for big-ticket items or lower-priced items that you may buy frequently.
If you're trying to reduce financial stress, here are items you'll want to pay less than full price for in order to keep money in your wallet or stay on budget.
Cars
A car can be an expensive purchase, and it doesn't help that, on average, a vehicle can lose about 20% of its value as soon as you drive it off the car lot.
So instead of paying full price for a car, consider other options like buying a pre-owned vehicle from a dealer. That way you won't have to be hit with the depreciation that a new car owner will have to shoulder. It's also a good idea to consider buying a pre-owned vehicle from a dealer that can offer you discounts on service or a warranty as part of your purchase to save some extra money.
Vacations
There are plenty of online sites that can help you save money on vacation costs such as hotels, car rentals, and excursions. Do some research before you go to see what kind of deals you can find from different providers so you can have some extra spending money on your trip.
Pro tip: If you're a Costco member, a genius hack for Costco shoppers is to book your vacation through Costco Travel. You may qualify for extra discounts or bonus packages at your destination with your membership card.
Gift cards
Gift cards are a great option for family and friends birthdays and holiday gifts. Did you know there are ways you can get these cards at a more affordable price than just the face value?
Check out gift-card resale sites online to see if you can buy a card second-hand for less than the face value. You may also want to shop around and look for sales on gift cards when they become available to keep a few dollars in your pocket.
Office supplies
You don't have to be a kid to take advantage of back-to-school deals for yourself. Think about items you may need for your home office and try to hold off buying them until August when sales come up for kids returning to classes.
You also may want to check different office supplies stores to see if they offer a price match option. They may give you the lower cost if you have proof of a lower price offered by their competitors.
Mattresses
Mattress companies usually have deep discounts when they hold sales around different holidays like Memorial Day or Labor Day. If you're in the market for a mattress, try to hold off until the store has a sale so you can get a new bed for less than full price.
You also may want to check on sales to see if they have add-ons like a free mattress pad or free pillows to get even more bang for your buck.
Gym memberships
Gyms may have deals on memberships throughout the year that include no initiation fees or reduced monthly fees, depending on when you sign up. Keep an eye on discounts and consider different gyms in your area to see which ones have the best deals. You may also want to check with your local gyms about a free guest pass to try them out before you sign a contract.
Furniture
There are plenty of resale sites that can help you get a good deal on second-hand furniture. Check out places like Facebook Marketplace or Craigslist to find what you're looking for at a fraction of the cost at a furniture store. Garage sales can also be a great place to find good pieces.
Another good source to check is your local upcycle sites or buy-nothing groups. These local places may be good if you don't mind used furniture or have a plan to rehab a piece once you claim it.
Major appliances
Your refrigerator or washer and dryer may be barely holding on, and you know it's time to get them replaced. But major appliances can be expensive to purchase.
Instead, hold off on buying new appliances until there's a sale. Stores that sell appliances may have end-of-year blowouts or holiday sales that can help you save extra cash on a big-ticket item for your home.
Candy
Check out sales at your local stores right after a holiday to see if they have candy on clearance. You may be able to get some great discounts if you don't mind eating Christmas-wrapped chocolates in January or Halloween-themed fun-size candy bars in November.
Books
A used-book store is a great place to find books for a fraction of the cost. You may find gems in the piles of books or perhaps discover a new author that you want to take a chance on for an affordable price.
And don't forget your local library, where you can get new releases or old favorites on the shelves for free.
Formal wear
Do you need a tux for a wedding or a dress for a formal event? Instead of buying an expensive suit or gown, check out rental companies, which can get you dressed up for a fraction of the cost. And yes, that includes online sites to rent dresses or other formal attire for women.
Clothes
There are plenty of options to buy clothes for less than full price. A great place to start is the clearance rack at your favorite store, which can get you some good deals if you're willing to dig through items on the racks.
You also may want to check out discount clothing stores and outlet malls, which may be stocked with some great items at a fraction of the cost of a typical retail store.
Some non-profits may operate used-clothing shops in your area. When you shop there, you can do good while outfitting yourself to look good.
Bottom line
It's a good idea to search out places where you can buy things below the full price to help you stay within your budget. And when you're shopping for anything, you also may want to use one of the best cashback credit cards to earn a little extra money on your spending.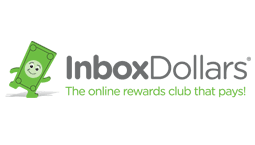 Inbox Dollars Benefits
Get a $5 bonus when you register with your email
You could earn money by taking surveys or making online searches
Over $80 million paid to members so far - how much can you earn?