While no one wants to make mistakes on the job, some people really can't make any because there is too much at stake.
That's why we appreciate these workers who have vital jobs with no room for error. They keep society running, take care of us, and protect our communities while making sure they complete their jobs to perfection.
Here are some of the professionals who make sure everything is perfect for all of us daily.
Air traffic controller
Air traffic controllers are responsible for controlling plane traffic in the air as well as ground traffic at local airports, and their attention to detail is important to keep planes flying and passengers safe. 
They also have to inform pilots about weather issues or other critical information that can affect a plane's flight. 
And if an emergency arises, it's the air traffic controllers who have to spring into action to help pilots navigate the issue as safely as possible.
Pro tip: Air traffic controllers have to worry about retiring early more than other professions due to laws that require them to retire by the age of 56.
Rocket scientist
Rocket scientists are dealing with extremely large controlled explosions to get rockets launched into space and outside the boundaries of Earth. The results can be spectacular, but the calculations must be precise. 
There have been cases when rocket science has gone wrong with disastrous results — for example, crashing multi-million-dollar robots on other planets. 
While any engineer must be careful designing any vehicle, the scale of potential makes this job especially critical.
Anesthesiologist
An anesthesiologist is responsible for patient pain management and other drugs before, during, and after surgery. The position requires math to administer the correct doses that can keep patients safe and comfortable throughout surgery. 
It's a good reminder to patients to be as precise as possible with any answers to anesthesiologists before surgery to help them do their jobs as safely and mistake-free as possible.
Pediatric pharmacist
Unlike adults, little bodies require more precise dosing for medication depending on age, weight, need, and other issues. That's why it's important for a pediatric pharmacist to double-check ingredients and doses when administering medication to children. 
Adults are typically easier to dose since they have more of a range when it comes to age, height, or weight constraints.
Construction
Construction isn't just about putting some concrete down or some beams up. Engineers have to be specific about which pieces go where and need to calculate factors like weight, height, structural integrity, and other issues. 
One miscalculation could be the difference between a safe building and one that is unsafe and not usable. It also could be a costly mistake if work has to be ripped up and redone because it wasn't done right the first time.
Hostage negotiator
A hostage negotiator has to take into account different variables and do so in a quick and precise manner to ensure the safety of everyone affected by a hostage situation. 
Things a negotiator may have to consider include the person(s) being held hostage, the psychology of the hostage taker, the potential response from emergency personnel, and more. 
But even a good hostage negotiator who puts all these pieces together correctly can't always guarantee a safe outcome for those involved.
Electrician
Electricians are highly skilled trade workers who have to make sure they don't make mistakes when dealing with electric currents. They also may work in extreme situations such as outdoor repair after storms or other damage to lines. 
And even a typical electrician working in a home needs to make sure they are doing so in a very safe way to avoid potential issues.
Blood bank workers
It's a great thing to be able to donate blood and help someone else who may be in desperate need. 
But blood bank workers have to make sure that they label things properly and test samples precisely in order to ensure that each patient receiving a pint of donated blood can do so safely. 
Mixing up blood types between a donor and patient, for example, could lead to catastrophic results.
Roofers
You may be lamenting the high cost of replacing the roof on your home, but roofers do have a dangerous job that could be costly if they don't pay proper attention to their work. 
Falls on the job could cause damage or death, and missteps or mistakes could be costly for them and for you as a homeowner if the work isn't done properly.
Bottom line
Serious jobs can pay well, which may relieve financial stress, but their work could also cause serious pressure on the day-to-day issues they may face. 
It's a good idea to consider the stress and perfection required to have a serious job with no mistakes as well as the paycheck you could receive by being in a specialized and stressful field. 
And remember there's nothing wrong with finding easy ways to boost your bank account instead.

Search Over 80,000 Care and Service-Related Jobs
Connect with paying families looking for care and service-related work. Available jobs include child care, tutoring, senior care, pet care, and housekeeping.
Sign up for Care.com now
Earn Great Pay Working From Home
Free 3-class intro teaches you how to launch a bookkeeping business
Access the training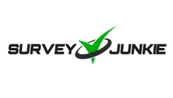 Earn Cash Taking Surveys
Join a community of 20M+ lifetime members who have been paid $76 million to date.
Sign up today