Americans quit their jobs in droves during the Great Resignation and are still making changes in their work lives. Reasons for changing jobs may include wanting better pay, the ability to work from home, or a more flexible schedule.

So if you're one of those people who is ready to break free from your 9-to-5 job, whether you want to go rogue full-time or just add some extra income, check out a few of these jobs that can allow you to set your own hours and make some smart money moves. 
Income statistics are courtesy of the U.S. Bureau of Labor Statistics (BLS).

Consultant
A consultant can work in almost any field and can be brought in by a company to help them with a specific task or project as well as get detailed help and expertise in a particular field.
As a consultant, you can decide which projects to take on and how many hours you want to devote to each project depending on your client's flexibility. 
Your pay may also depend on your particular field. A business or finance consultant, for example, can make more than $90,000 in median annual income.
Web developer
Web developers can create websites, blogs, and other internet-facing products for clients. Projects might allow you to work your own hours, although you may have to be available to clients at specific times.
You may need a bachelor's degree, but it's not necessary as long as you have the design and computer skills to build websites to a client's specifications. 
Web developers can expect to make a median annual salary of $78,300 and the BLS expects a 23% growth rate of jobs in the field, which is above the national average of 5%.
Travel nurse
Travel nurses can work in homes and private settings as well as hospitals and other healthcare areas. Their work is still in demand after a surge in the need for travel nurses during the COVID-19 pandemic.
Nurses usually need a post-graduate degree or training program in nursing to get a position in the field. Registered nurses make a median annual salary of $77,600, according to the BLS, but travel nurses could make more than that.
Real estate agent
Being a real estate agent could be a good career, especially if you like meeting people. You can choose different specialties like residential or business real estate and can focus on particular areas of interest. 
And while you may be able to work your own hours, be aware that agents may have to work on nights and weekends to show homes and retail spaces to potential buyers.
Agents make a median annual salary of $48,340, but that could fluctuate depending on whether you earn a commission for the sale or purchase of a home or office space. You'll also need a license from your state in order to work as an agent.
Graphic designer
Graphic designers use visuals to help convey a client's need for things like website graphics, marketing pieces, and other necessary art direction for client projects.
You may need a bachelor's degree to be a graphic designer, but it might not be necessary if you're working as a freelance designer. Taking on this job and its flexibility could earn you a median annual salary of $50,710.
Tutor
Students need tutors for all kinds of topics, and you can advertise your expertise as well as set your own hours depending on what a student may need. It's helpful but not necessary to have a background in education.
Tutors can expect a median wage of $41,780, according to the BLS. You may be able to build on that depending on how in-demand your specialty is or how in-depth your knowledge goes.
Fitness trainer
If you like working out or staying in shape, you may be able to make it into a career with flexible hours as a fitness trainer. Your work may include teaching classes to a group of students or working one-on-one with individuals on a structured training plan.
Fitness trainers can make a median annual income of $40,700 and usually only need at least a high school diploma to start working in the field.
Editor
Freelance editors may review content for publication using communications skills for print, online, or broadcast media as well as other venues that need concise wording to convey a message.
Editors usually need a bachelor's degree in journalism or communications, but it may not be necessary for freelance work. You can expect to make a median annual income of $63,350 while setting your own hours, depending on your clients.
Medical transcriptionist
A medical transcriptionist specializes in typing up recordings for medical professionals and medical records. You may need specific certification in medical transcription and can work for a variety of medical professionals in different healthcare settings.
Medical transcriptionists make $30,100 in median annual salary, but you may be able to get a higher price for your work depending on where you work and, of course, how many hours you put in.
Tour guide
Becoming a tour guide may be a great option if you enjoy history and showing off different locations to guests. Perhaps you live in an area with museums or historical sites that lend themselves to having visitors you can show around. 
You also may want to consider becoming a guide who works on a regular basis with traveling tourist groups.
A tour guide's salary can vary depending on location, but you can earn a median annual income of $33,200.
Translator
Can you speak another language fluently? If so, you might want to consider becoming a translator. Translators take information in a foreign language and change it into a language a user can better understand. 
You can translate in places like a courtroom, school, healthcare setting, or other types of business or service.
Translators can earn a median annual income of $49,110 and can certainly work as freelancers or for a more established company.
Photographer
Photographers use their skills to take pictures for publications, personal use, or other professional or personal needs. You'll have to be proficient in understanding photo composition as well as different types of camera equipment and different techniques.
Photographers can work on a freelance basis or get a position with a specific company. You can expect a median annual wage of $38,950.
Interior designer
Interior designers can work as freelancers or with a company executing a vision for clients for their interior spaces. You may work with clients by designing spaces or sourcing materials such as flooring, paint, furniture, or accessories.
You can design your own hours depending on your client's needs and expect a median annual income of $60,340.
Virtual assistant
Want to work from home and make your own hours? Look for a position as a virtual assistant. You can work on administrative and clerical tasks for your clients such as scheduling appointments, making travel plans, responding to emails, and more.
Virtual assistants might expect to be paid similarly to administrative assistants with a median annual income of $39,680.
Bottom line
A job change may be a good way to set your own hours and find ways to make extra money in addition to — or instead of — your current job.
Before you start looking for a job with flexible hours, it's a good idea to identify skills and topics that are best suited for you and see if you can find a way to fit those skills into a position that will turn your hours into earnings and make your time more your own.

Search Over 80,000 Care and Service-Related Jobs
Connect with paying families looking for care and service-related work. Available jobs include child care, tutoring, senior care, pet care, and housekeeping.
Sign up for Care.com now
Earn Great Pay Working From Home
Free 3-class intro teaches you how to launch a bookkeeping business
Access the training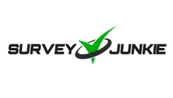 Earn Cash Taking Surveys
Join a community of 20M+ lifetime members who have been paid $76 million to date.
Sign up today