If you have a large balance in your checking account, congratulations!
But did you know that you could be losing money every month because of how much you have in there? Even worse, your funds might be at risk.
Here are eight reasons why you should avoid keeping a large balance in your checking account.
Checking accounts are low interest
While it can feel good to see a lot of money in your checking account, if you keep too much in there, you're actually missing out on free money.
If your bank offers a high-yield savings account (HYSA), you can earn more money just by moving some of it over there.
HYSAs offer high interest on your savings, with some paying over 3% APY. Compare that with the 0.05% that most checking accounts pay.
The trick is to keep just enough in your checking account to cover your monthly spending (plus a small buffer) and put the rest in a savings account to earn interest.
If you're worried about not having access to your money, many HYSAs offer ATM access if needed. But ideally, you'll leave the money alone to earn some passive income.
Featured High Yield Savings Accounts
CloudBank 24/7 Savings - 5.26% APY1
High-yield savings account. $1 minimum deposit. FDIC insured.
Open Account

Upgrade Premier Savings - 5.07% APY
High Yield Savings Account. $1,000 minimum balance. FDIC Insured through Cross River Bank.2
Open Account

SoFi Checking & Savings - Earn Up to $250 When You Set Up Direct Deposit
4.50% APY3 4 with no account fees. FDIC Insured.
Open Account
You'll be tempted to spend more
Let's be real. If you keep a high balance in your checking account, it's much easier to overspend, because it barely makes a dent in your overall balance.
And when the spending temptations come (and oh, they will!) you'll have no buffer between you and your stack of cash.
If you move the majority of your savings out of your checking account, you'll have to take at least one more step to access those funds. That might be an online transfer or finding a no-fee ATM.
Adding a small amount of friction to the spending process gives you time to slow down, think about your purchase, and avoid buying something you don't need.
If you only have enough in your checking account to cover your expenditures for the month, you'll think twice about any last-minute purchases.
You're missing out on tax benefits
Did you know you might be paying more in taxes by keeping a large balance in your checking account?
If you have a pile of savings sitting in the bank, you may not be taking advantage of the tax benefits of investing in retirement accounts.
An individual retirement account (IRA) is a tax-advantaged account that allows you to invest money and save on taxes at the same time. Traditional IRA accounts help you save on taxes this year, while Roth IRA accounts help you save on taxes later.
If you're not investing in an IRA — or haven't maxed them out for the year — and you have an oversized checking account, consider moving some of those funds into an IRA.
Not only will you get tax benefits, but you'll also start taking advantage of compounding interest and grow your investments over time.
Your money is at risk
Did you know that some of your money may not be insured?
If you have a sizable balance in your checking account, some of it may not be covered by FDIC insurance. This insurance helps protect consumer funds if a bank goes out of business.
But FDIC insurance only covers up to $250K of your balance (per individual, per account). Any additional funds over $250K are at risk.
You may want to spread those funds between multiple FDIC accounts to ensure that your money is fully protected in case of a bank meltdown.
You're at risk of fraud
While keeping enough money in your checking account can help you from racking up debt, it can also make you a target for fraud.
There are many ways criminals can gain access to your cash, including ATM skimming (copying card numbers), peer-to-peer payment fraud (such as PayPal or Cash App), phishing, or even fake checks.
While fraud is possible with any financial account, if you lose money in your checking account, it's much harder to get it back than if your credit card number is stolen.
And if you have bills or payments due (such as your mortgage), you may be in a world of trouble if your checking account balance gets drained by a thief.
Instead, keep a minimum amount of money in your checking account, put a majority in a savings account, and pay for daily expenditures with a credit card.
If someone steals your credit card, most companies will just reverse the charges and send you a new card without issue.
But if someone happens to steal your debit card or access your checking account, they'll be disappointed at the dismal amount of funds available.
Checking accounts are for spending
Checking accounts are called that because they were designed for spending, not saving. If you try to use your checking account as a savings account, you're defeating its purpose.
Instead, think of your checking account as a temporary holding place for your money while it's on its way elsewhere.
And since your checking account is your spending account, all of the money in there should be earmarked for certain purposes in your budget.
Any extra funds should be used to boost your savings accounts or put toward your investing goals instead of sitting there waiting to get spent.
You can lose money through billing errors
If you keep a large balance in your checking account, smaller expenses may seem inconsequential. But over time, those small expenses can add up to hundreds (or even thousands) of dollars.
For example, if your auto insurance company renews your policy and increases the rate, you may not notice the difference if it's auto-deducted from your checking account.
Because the expenses are so small compared to your balance, the smaller expenses may slip through the cracks. Over time, the $80 per month difference on your auto insurance could cost you $960 per year!
Avoiding a high balance in your account will make you much more aware of these sudden billing changes and help you stop overpaying your bills.
If you see it, you'll spend it
One of the best ways to save more money is to avoid having access to the money in the first place. This is why 401(k) accounts are so effective since your funds are invested before you even have access to your paycheck.
The same principle goes for your checking account. If you have a large balance, you might feel like you can spend without watching your dollars because it's not a big deal.
But if you move your funds out, you'll be more diligent about sticking to your budget and not overspending.
Not having access to money means you'll spend less. It's really that simple.
Bottom line
Keeping a large chunk of change in your checking account may feel good for a while, but it can actually cost you in the long run.
Finding a safe place to stash your savings can help you save (and earn) more, as well as put you more in tune with your spending habits.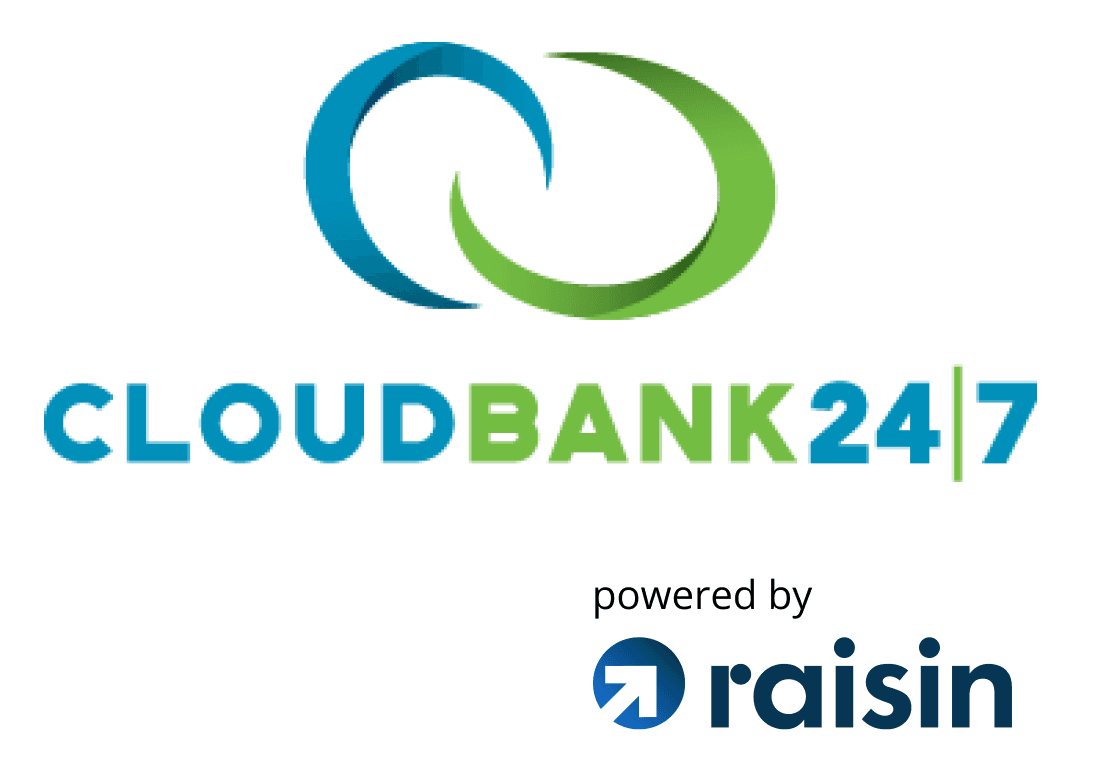 CloudBank 24/7 High Yield Savings Account Benefits
Incredible 5.26% APY1 to boost your savings
Interest is compounded daily and posted to your account monthly
Enjoy 24/7 online access to your account and funds
FDIC insured through Third Coast Bank SSB, no fees, $1 minimum deposit