One of many Costco hacks is that the store has plenty of products with its Kirkland Signature label, but not every single one is still on the shelf.
There are plenty of Kirkland Signatures from the shelves to the food court that have disappeared since Costco introduced the brand in 1995.
Here are a few Kirkland Signature items that buyers wish would make a comeback. Is one of your favorites among them?
Get a protection plan on all your appliances
Did you know if your air conditioner stops working, your homeowner's insurance won't cover it? Same with plumbing, electrical issues, appliances, and more.
Whether or not you're a new homeowner, a home warranty from Choice Home Warranty could pick up the slack where insurance falls short and protect you against surprise expenses. If a covered system in your home breaks, you can call their hotline 24/7 to get it repaired.
For a limited time, you can get your first month free with a Single Payment home warranty plan.
SPONSORED
Kirkland Signature Frozen Ravioli
Ravioli is a great option to have in the fridge, so you can quickly grab it for an easy meal after a day at work.
But Costco decided to pull it and its stuffing of a delicious four-cheese blend from the shelves, no matter how much the item helped everyone save money shopping for dinner.
Half sheet cake
If you needed a sheet cake for a party or office gathering, Costco was the place to go, but the half-sheet cake disappeared in 2020 due to declining interest during the pandemic lockdown.
The sheet cake is sort of back, but you have to order ahead of time and wait about a day before you can pick it up instead of just walking in and grabbing one from the bakery's shelves.
Kirkland Signature American Cheese
Imagine grabbing a huge pack of slices of American cheese to add to your barbecue for your delicious burgers.

You can still get some Kraft Singles from the shelves at Costco, but some fans may think the Kirkland Signature version was better or perhaps even cheaper.
---
SPONSORED
Stop overpaying when you shop online
Shopping online has its perks. It's super convenient, but it can be time consuming to find the best deals. Instead of hunting for coupon codes (that don't always work!) and opening tons of browser tabs comparing prices, you can try Capital One Shopping.
Capital One Shopping makes saving money effortless. Just add the browser extension and when you check out, it'll scour the internet for coupon codes to help you save cash. And before you check out at 25+ major retailers, Capital One Shopping will notify you with a friendly pop-up if the item you're buying is available cheaper somewhere else.
Capital One Shopping is free to use and won't show you ads. Add it today and stop overpaying! 1
Kirkland Signature Take and Bake Pizza
Costco had an easy take-and-bake pizza option that you could grab from the pre-made dinner section and throw in your oven.
But like the half-sheet cakes, the pizza you could make at home disappeared from Costco during the pandemic and hasn't returned.
Berry smoothie
Costco recently dropped the berry smoothie from its menu at the food court and replaced it with a mango smoothie that has received less-than-stellar reviews from Costco shoppers.
So, while it's still on the menu, many fans might hope the mango smoothie will get replaced by their old fan favorite.
Kirkland Signature Mini Peanut Butter Cups
You may be able to find name-brand mini peanut butter cups at your favorite store, but they may not be as good as the Kirkland Signature version before they were taken away.
If you're still looking for a tasty peanut butter treat, check out the Kirkland Signature Peanut Butter Filled Pretzel Nuggets as a good alternative.
Kirkland Parmigiano Reggiano Wedges
Costco used to carry Kirkland Parmigiano Reggiano Wedges that allowed you to take a slab home to eat on its own or shred as you wanted.
Unfortunately, your only options now are shredded Parmigiano, or you can pick up a whole wheel of Parmigiano weighing in at 72 pounds and costing $949.99.
Beef chili with beans
You aren't imagining things if you remember Costco's food court once serving up bowls of chili for shoppers to enjoy.
The beef chili with beans could be topped with onions and cheese and was a fan favorite at the food court before it was taken off the menu.
Kirkland Signature Cinnamon Roll Protein Bars
Protein bars can sometimes be hit or miss based on flavor, but Costco's Kirkland Signature brand offered a unique option that tasted good.
But you'll have to imagine what a tasty cinnamon roll-flavored protein bar is like now that Costco discontinued them.
---
SPONSORED
Earn 2% cash rewards at grocery stores and Costco
The Wells Fargo Active Cash ® Card (Rates and fees) is a powerful rewards card that allows you to earn unlimited 2% cash rewards on purchases — including on groceries, even at warehouse stores like Costco.

New cardholders can also earn a one-time cash rewards bonus — $200 cash rewards bonus after spending $500 in purchases in the first 3 months!
If you're looking for a powerful rewards card that offers an extended intro APR period, look no further, the Wells Fargo Active Cash ® Card checks that box too!
This card also offers an intro APR of 0% for 15 months from account opening on purchases and qualifying balance transfers (then 20.24%, 25.24%, or 29.99% Variable). Which is great for someone who wants a break from high interest rates, while still earning rewards.
The best part? There's no annual fee .
Click here to apply for the Wells Fargo Active Cash ® Card now.
Kirkland Signature Silver Tequila
You may be a margarita fan looking for the perfect Tequila to mix in with your drinks.
Kirkland Signature Silver Tequila could've been that kind of option for you, but the retailer removed it from the shelves last year, so you'll have to keep searching for the right Tequila.
Combo pizza
Costco's food court has great options, like its hot-dog-and-a-drink deal or a slice of cheese pizza.
But Costco food court fans remember when you could also order a slice of supreme pizza piled high with veggies and meat. It left the food court menu and hasn't returned.
Kirkland Signature Light Beer
Costco is well known for its Kirkland Signature store brand alcohol for things like hard liquor or wine, but you may not realize they were also in the beer business.
While the Kirkland Signature Light Beer had mixed reviews, it still could be a nice option for beer drinkers who want something affordable.
Chicken caesar salad
Some shoppers are fans of healthier fare than hot dogs and pizza at the food court.
That's why they may have been disappointed when Costco decided to take its chicken Caesar salad off the food court menu, leaving salad lovers locked out.
Kirkland Signature Trek Mix
Kirkland Signature has a great trail mix option under its brand label, which is a favorite of shoppers.
But Costco also used to have a Kirkland Signature Trek Mix that included chocolate chips, cranberries, and pumpkin seeds mixed in with cinnamon granola clusters for a special blend to snack on.
Kirkland Signature Dark Chocolate Chips
Bakers loved the Kirkland Signature Dark Chocolate Chips for recipes like cookies, muffins, and more.
You can still get a 4.5-pound bag of semi-sweet chocolate chips to stock up your baking pantry, but the dark chocolate option is still missing from the shelves.
Onions are back
There is hope for Costco fans who still want a favorite Kirkland Signature option to somehow make its way back to a shelf or food count.
The warehouse retailer removed onions from its options for hot dog toppings at the food court during the pandemic, causing fans to lament the loss and beg for its return.
And this year, Costco granted their wish. So cheer up the next time you get a hot dog at the food court and ask for some onions to add to it.
Bottom line
Despite discontinuing some of its Kirkland Signature products, there are still plenty of options on Costco's shelves that can help you save money on everyday essentials.
Remember to take a list with you when you go shopping at Costco if you're trying to stick to a budget, as it can be easy to grab some unique options as impulse buys.
Lucrative, Flat-Rate Cash Rewards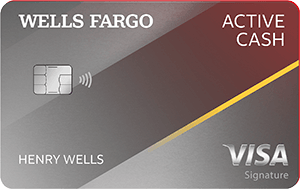 5.0
FinanceBuzz writers and editors score cards based on a number of objective features as well as our expert editorial assessment. Our partners do not influence how we rate products.
Current Offer
$200 cash rewards bonus after spending $500 in purchases in the first 3 months
Rewards Rate
Earn 2% cash rewards on purchases