Just because you've been working for decades doesn't mean you have to give up the idea of landing that job you always dreamed of. There is still plenty of time to switch jobs, grow your wealth, or go into another field. The best jobs aren't limited to the young, and there are plenty of openings available to workers over 50 years old. However, you may have to take a different approach to land that dream job than you did when you were 20 or 30. Here are some things to consider if you want to make a change after 50.
Shorten your resume
You may want to list all of your accomplishments over decades of a successful career, but try to curate your resume to focus on your most recent achievements. Potential employers might not want to wade through pages and pages of your resume searching for relevant experience. A longer resume could also bore hiring managers before they get to the important pieces for a particular job.
Emphasize your expertise
When you edit your resume, make sure you still have relevant work experience on there that could be vital for a new position. Perhaps you increased revenue for your current company or added more customers to a previous employer's roster. You may also want to have multiple resumes that emphasize different expertise depending on the position you're applying for.
Drop the dates
As part of your resume refresh, think about dropping the dates on things such as when you graduated from college or when you worked at a particular job. There isn't always a need to mention when you worked for a particular company or even list your length of time there. As part of your work to shorten your resume, you may also want to simply cut out positions you had more than 10 years ago to make your resume look less dated.
Optimize for search engines
Search engines have become more important to hiring managers as they try to handle hundreds or even thousands of resumes sometimes. So managers may weed out resumes based on keywords they're looking for — or hiring software might do it automatically. A good way to make it through the search process is to check the job listing and see which words or experience they're specifically searching for, then add those words or phrases to your cover letter and resume.
Mention technology
It's a sad fact that many employers think older workers don't know technology. Show a potential employer that you are plugged into new and innovative technologies. Make sure to include a section on your resume for programs or programming languages that you work with already. Add any certificates that you may have earned for technology specific to a possible position. You also may want to check out free online education programs that can get you up to speed on the latest things you may need to know.
Network
This may have been something you did when you first started your professional career, but it could still be important when you're a few decades into your career. Work your current network and find out if colleagues, friends, or other acquaintances in your profession may have leads on open positions. And consider joining and being active in professional organizations or local groups. This may help you get your name and face in front of potential hiring managers.
Update your LinkedIn profile
LinkedIn is a great professional resource for workers regardless of age. You can create a new profile or refresh your existing profile to make it more appealing to hiring managers and recruiters. Remember to add search-engine keywords that will help them find you on the networking site. LinkedIn also has a jobs section listing open positions that may be a good fit for you.
Prepare for hard questions
Some recruiters may bring up your age during the interview process; that is illegal. Workers over age 40 are protected by the Age Discrimination in Employment Act. If a recruiter says you're overqualified or may want a higher salary than a younger applicant, remember to emphasize your experience and willingness to share your experience with other employees. 
Perhaps you might want to talk about your experience as a mentor to younger co-workers as a way to pass what you've learned on to others. You might also want to mention your ability to adapt and try new things on a team with other employees who may not be the same age as you.
Update your wardrobe
While you should be judged on your experience, it is possible that a hiring manager or recruiter may also look at what you wear or how you look as part of their decision making. Try to find business clothes that are modern instead of relying on a suit or skirt you may have bought 20 years ago. And if you're doing video interviews, think about using a neutral background and perhaps investing in a light that may brighten up your face and work space.
Start your own business
If none of these options work, it doesn't mean you have to give up the idea of landing your dream job. Instead, consider creating the job you want by starting your own business. Do research on how to start a business and take into consideration issues such as a business plan, ideas for funding, and how to market your new business. You'll also want to look into the legal aspects of a new business such as getting a license, filing paperwork for an LLC, or figuring out accounting issues related to running your new endeavor.
Bottom line
There are plenty of great opportunities for workers over 50, and that dream job is within your grasp if you approach it in a way that emphasizes your experience and desire to work. So think about little changes that can make a big difference in helping you move forward to a new job and potentially earn more.

Search Over 80,000 Care and Service-Related Jobs
Connect with paying families looking for care and service-related work. Available jobs include child care, tutoring, senior care, pet care, and housekeeping.
Sign up for Care.com now
Earn Great Pay Working From Home
Free 3-class intro teaches you how to launch a bookkeeping business
Access the training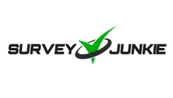 Earn Cash Taking Surveys
Join a community of 20M+ lifetime members who have been paid $76 million to date.
Sign up today