Paying for gas has become more challenging than ever, especially for those who have a lengthy daily commute or who drive for a living. That's why FinanceBuzz did some digging to find out how much of our monthly income goes for gasoline.
By analyzing data from the Department of Transportation, gas prices, and monthly household income, we figured out the 10 states where you'll spend the least at the pump.
10. Connecticut
Connecticut isn't the cheapest state to live in, which isn't surprising given its proximity to New York City. It's also home to Greenwich, which is one of the richest cities in the entire United States — and that means there are some seriously wealthy people who call Connecticut home.
Overall, though, residents of the state don't pay as much of their income at the pump as other states. Drivers of standard vehicles pay 2.24% of their earnings on gas every month, while SUV drivers fork over 3.11% of their monthly paycheck. 
Chances are that good public transportation helps keep those numbers low, too. As for gas, it's a bit pricey at over $4.10 a gallon.
9. Pennsylvania
The second state on our list is Pennsylvania, home to Flyers' mascot Gritty, delicious cheesesteaks, and the City of Brotherly Love, Philadelphia. Compared with other states, Pennsylvania has a fairly reasonable cost of living, which includes affordable home and rental prices, as well as decent median salaries. 
The state also boasts a robust transportation infrastructure, which is why the average work commute is 26.3 minutes — notably shorter than those in the states nearby.
Folks in Pennsylvania shell out about $4.25 for a gallon of gas. You'll spend 2.12% of your monthly earnings on fuel for a regular automobile, and 2.95% if you're driving a larger vehicle like a truck or SUV.
8. Washington State
Clocking in at number eight is Washington State. While there are some super-affordable areas in this beautiful state, cities like Seattle, Bellingham, and Mount Vernon drive up the cost of living in Washington. Here housing costs, rent, health care, and transportation are about 20% higher than the national average.
Gas is expensive, too, at over $4.69 per gallon. That aside, Washingtonians don't pay too much of their monthly income at the pump. Regular folks pay 2.05% and SUV/truck drivers pay 2.85% — not bad compared to the other states.
7. Maryland
Shooting back across the country to the eastern seaboard is Maryland, home to ocean breezes, stunning bridges, and tasty crab cakes. Here the cost of gas is near the national average, at just over $4.00 per gallon.
If that number has you budgeting already, fear not: Maryland has a higher than average cost of living compared to other states, but not by too much. Denizens of Maryland spend a lower percentage of their monthly income on gas: 1.99% for regular Joes and 2.77% for large vehicle aficionados.
6. Massachusetts
Are you dreaming of clam chowder and chilly winters? You just might be in Massachusetts, which is home to historic cities like Boston and natural beauty like the Berkshires. And while Massachusetts is one of the few states with affordable public health care, it can be a pretty pricey place to live, especially in the urban areas.
There is a bit of relief with gas, though. A gallon of gas costs about $4.10, near the national average. You'll shell out 1.98% of your monthly income to fill up standard cars and 2.75% for big vehicles.
5. New Jersey
Don't sleep on New Jersey. Although it's often lost in the shadow of New York, New Jersey has a lot to offer in the form of livable cities, solid infrastructure, and outdoor spaces — it is the Garden State, after all. Housing here is less affordable than the national average by quite a margin, though other common expenses are just slightly above average.
If you've ever driven through New Jersey, you likely noticed that it's one of the few places someone will still pump your gas for you; a gallon will set you back about $4.10. Fortunately, regular folks only pay 1.84% of their monthly paycheck on gas, while truck and SUV enthusiasts will fork over 2.56%.
4. Rhode Island
Known for being the smallest state in the Union, Rhode Island is the epitome of northeastern coastal living. It's celebrated for its architecture, educational institutions, and beautiful springtime blooms. With the exception of health care expenses, life in Rhode Island is just above the national average when it comes to the cost of living.
That includes gas, which is in the middle at $4.10 per gallon. However, residents only spend 1.79% of their income on gas unless they drive a truck or SUV; in that case, they will pay 2.48% of their monthly pay.
3. Alaska
Step outside of the Lower 48 and halfway across the world to the next location on our list, the great state of Alaska. The stunning beauty of the largest state is well known, a palette of big skies, large mountains, and towering moose.
Alaska is also notoriously big on the cost of living, among the top five expensive places to live in the United States. That includes everything from housing to food to gas, which is hovering around $4.60 a gallon — oof! As a consolation prize, Alaska residents pay just 1.6% of their monthly income on gas, though truck and SUV drivers pay a bit more at 2.23%.
2. New York
Few places are as iconic as New York City, a sprawling metropolis of five boroughs and millions upon millions of people. New York City is famous for its pizza and bagels, both of which you can snag for a song. 
However, it's no secret that New York City is one of the most expensive places to live in the country and even the world. New York City has an incredible public transportation system, so residents aren't driving so much.
But NYC is only a small portion of the Empire State. Using state statistics, residents pay 1.38% of their monthly income for gas and 1.92% for large-vehicle drivers. A gallon of gas will run you $4.25.
1. Washington, D.C.
Where do residents spend the lowest percentage of monthly income on gas? That would be Washington, D.C., the nation's capital, nearly equidistant from Maine and Florida. Famed for historic sights like the White House and the National Mall, the District of Columbia is also a popular springtime destination when the cherry trees are in full bloom.
If you're driving around the capital, expect to spend $4.30 per gallon, which you may need as you visit all of the iconic destinations. As for residents, they spend only 0.73% of their monthly income on gas, though for folks with larger vehicles it's 1.02% of monthly income.
Bottom line
One question on everyone's mind regardless of where they live is if gas is going to get even more expensive or begin to decline. In the meantime, drivers can save money by getting their gas at warehouse clubs like Costco, BJ's, and Sam's Club, which tend to have lower prices.
You could also join a gas rewards program to earn points or discounts on gas and make sure you're using one of the best credit cards for gas to earn cash back or points on your purchases.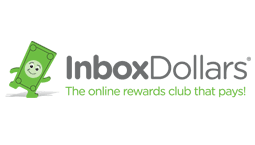 Inbox Dollars Benefits
Get a $5 bonus when you register with your email
You could earn money by taking surveys or making online searches
Over $80 million paid to members so far - how much can you earn?