Earning a master's degree is something many people aspire to accomplish. Doing so could net you the skills and credentials you need to pursue a better, more lucrative job and avoid money stress.
According to the Census Bureau, from 2011 to 2021, the number of people 25 and over with a master's degree rose to 24.1 million. That's a 50.2% jump. More than 14% of Americans 25 and older have completed an advanced degree.
However, when you factor in the cost of getting a master's degree, and the debt you can incur, more than a few of them are no good for finding high-paying employment. Here are 12.
Architecture
Median annual pay: $80,180
Projected job growth: 3%
Architects are responsible for designing and planning homes, offices, and just about any other kind of structure one can think of. Wherever people eat, live, play or work, an architect had a hand in it.
The job entails figuring out the needs of the client, preparing specifications and drawings, managing contracts, and being at the worksite to ensure construction follows the plan. Unfortunately, architectural job growth is lower than average and early career pay is low.
Elementary education
Median annual pay: $61,350
Projected job growth: 4%
The world is always in need of good teachers. Unfortunately, the pay for kindergarten and elementary school teachers leaves much to be desired, especially when the time and energy commitments are factored in.
While a bachelor's degree in elementary education is the typical entry-level requirement for most public and private schools, some states want teachers to earn a master's degree after they're certified and employed.
Fine arts
Median annual pay: $49,960
Projected job growth: 6%
People with a master's in fine arts are creators. Anything from blown glass and paintings to sculptures can be sold or exhibited.
It isn't strictly necessary to earn a degree to be a craft artist, but higher education gives artists a chance to develop their skills and their portfolio. Still, it remains a niche occupation.
History
Median annual pay: $63,940
Projected job growth: 4%
The ultimate goal of a historian is to preserve and study. They're also often called upon to help with research from governments, businesses, individuals, and other organizations.
The job market for historians can be slim, however. In 2021, there were only about 3,300 jobs. That number isn't expected to move much in the next 10 years.
Interior design
Median annual pay: $60,340
Projected job growth: 1%
If you need your indoor space to be functional and pretty, you'll hire an interior designer.
Like architects, interior designers need to meet client needs, building codes, and inspection regulations. They also need an artistic eye to select the right decor as well as draw and edit blueprints.
Unfortunately, the projected job growth for interior designers over the next 10 years has effectively stalled.
Journalism
Median annual pay: $48,370
Projected job growth: -9%
The core purpose of journalists and reporters is to keep the public informed about what's happening locally, nationally, and globally.
It's so critical to America that a free press is part of the Constitution. The downsides are that the pay is bad and the projected job growth is grim.
Library science
Median annual pay: $61,190
Projected job growth: 6%
Who doesn't love librarians? The specifics of a librarian's job can vary depending on where they're working, but as one might surmise, they typically help people find information and conduct research.
Sometimes, they're in charge of every aspect of the library. Depending on the size of the operation, they may focus on just one aspect, like the technical or administrative side of things.
Marriage and family therapy
Median annual pay: $49,880
Projected job growth: 14%
Marriage and family therapists do exactly what the job title suggests. They work to help couples and families handle their relationships. That includes discussing emotions and experiences and guiding their clients through difficult times.
Their aim is also to help clients enrich their lives with behavioral therapy and goals that can halt harmful feelings with positive ones.
Museum studies
Median annual pay: $50,120
Projected job growth: 12%
Archivists appraise, authenticate, catalog, and preserve historic pieces while curators and conservators oversee museum collections. That means they're the ones who acquire, store and exhibit items, as well as design those exhibits and tours.
Cleaning and restoring ancient objects is in the cards too, as is directing and supervising museum staff.
Music
Median annual pay: $49,130
Projected job growth: 5%
A master's degree in music theory, music composition, or conducting puts you on track for a handful of jobs, including conductor, composer, or music director. You'll need plenty of related work experience too.
As with other creative master's degrees, the field is slim. There were 55,800 jobs in 2021 and that's only expected to change by about 2,700 over the next decade.
6 Legit Ways To Help You Pay Your Rent (2 Ways You Haven't Heard of Before)
Rehabilitation counseling
Median annual pay: $38,560
Projected job growth: 11%
Rehabilitation counselors help those with disabilities — be they developmental, emotional, mental, or physical — become independent.
A rehabilitation counselor's clients often need help overcoming the impact of disabilities on employment and being on their own at various stages of their lives.
Some assist students, veterans, and older Americans. An important job for sure, but don't do it for the money.
Social work
Median annual pay: $50,390
Projected job growth: 9%
Social workers help people, groups, and communities deal with the problems they face every day. Issues run the gamut from divorce and illness to crises like child abuse.
Clinical social workers are licensed to diagnose and treat mental, behavioral, and emotional disorders. Social workers are an important part of the American landscape, but the job doesn't pay well, and it can be stressful.
Bottom line
It's logical to assume that a master's degree provides a certain guarantee that you'll find better, higher-paying work than someone who holds a bachelor's degree.
But not all master's degrees are created equal. The more niche the focus of the degree, the harder it is to land the right job that pays well so you can stop living paycheck to paycheck.

Search Over 80,000 Care and Service-Related Jobs
Connect with paying families looking for care and service-related work. Available jobs include child care, tutoring, senior care, pet care, and housekeeping.
Sign up for Care.com now
Earn Great Pay Working From Home
Free 3-class intro teaches you how to launch a bookkeeping business
Access the training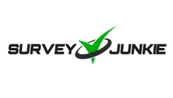 Earn Cash Taking Surveys
Join a community of 20M+ lifetime members who have been paid $76 million to date.
Sign up today