College basketball fans are getting ready for the most exciting part of the season — the NCAA March Madness tournament begins on March 13. Friends or colleagues may have a bracket betting pool, or you may want to try your hand at betting on games online.
Before you put your money down on some bets, consider these tips so you're ready for this year's tournament.
Seeding matters
Selection Sunday on March 13 is a big day for many teams and their fans. It's a big deal just to be picked for the tournament, but your seed could also be the difference between an easy road to the Final Four or a tough tournament slough. Since 2000, 15 of the 21 teams that have won the tournament were No. 1 seeds. And only one team — the University of Connecticut Huskies in 2014 — was not a 1, 2, or 3 seed.
If you're betting on games in the early rounds or setting your bracket before the tournament starts, picking the underdog may help you pull away from the pack — but be cautious. While it's fun to watch a No. 11 seed win a few upsets, once they get deeper into the tournament, it becomes less likely that they'll have the ability to stick it out against higher-seeded teams.
Check the spread
On the other hand, seeding can also be a bit deceiving, which is why you should also check the spread. The spread, which is set by oddsmakers, may reflect how much a team is expected to win or lose against their rival. So while a seed number may show how good that particular team is, the spread could show how well that team is expected to perform against its opponent. The smaller the spread between the two teams, the closer the possible final score between them.
This could be particularly important if you're trying to make a little extra cash supporting an underdog. You may have a better chance to win betting on a No. 12 seed with a small spread against their opponent than a No. 12 seed who is expected to be easily knocked out by the tougher rival.
Consider locale and fans
It's unlikely that any team will be playing in their home arena; however, that doesn't mean they won't have thousands of fans cheering them on. So while the teams might not have home-court advantage, don't count out that "home-court" factor.
Consider where the teams are playing and how far they are from their base. Any little factor that could bump up the number of fans rooting for one particular team at the arena could be a factor in giving them that additional boost to win a tight game.
Look at teams with recent wins
March Madness isn't about the games you played at the beginning of the season. It's about how you're playing as you get closer to the tournament. On paper, a team may have a decent record, but it might be worth paying more attention to the teams that are winning the games they've most recently played. It could mean they're coming together as a cohesive team at precisely the right time.
Many teams will also be coming off of their conference tournaments, so the teams that won major conference championships could have good momentum heading into March Madness.
Don't bet on your favorites
You may want to place a bet on your alma mater even though they're a No. 15 seed. Or maybe you think a mascot is really fun, so you're considering putting money on that team. Picking your favorites can be exciting, however, that might not be the smartest choice when betting on the tournament.
You may have an emotional connection to a team, but you should try to separate your emotions from your picks. Check on other things like a team's seed or the spread for the game to optimize your odds. Maybe you can find another reason to feel warm and fuzzy about your pick.
Consider the coaches
College basketball is different from professional basketball because of the turnover rate for players on the team. NCAA rules generally give student athletes four seasons to actively play on a college team. Some players don't even make it that far, instead opting to leave a college team early to go professional. Because of that, a coach could have a really strong impact on the success of their team, especially if they have previous experience with other tournament wins.
Duke's Mike Krzyzewski, who is coaching his 42nd and final season, has taken his teams to the Final Four 12 times with five championships. That could be a bigger factor for Duke than the individual players that have come and gone over those 42 seasons.
Don't believe the hype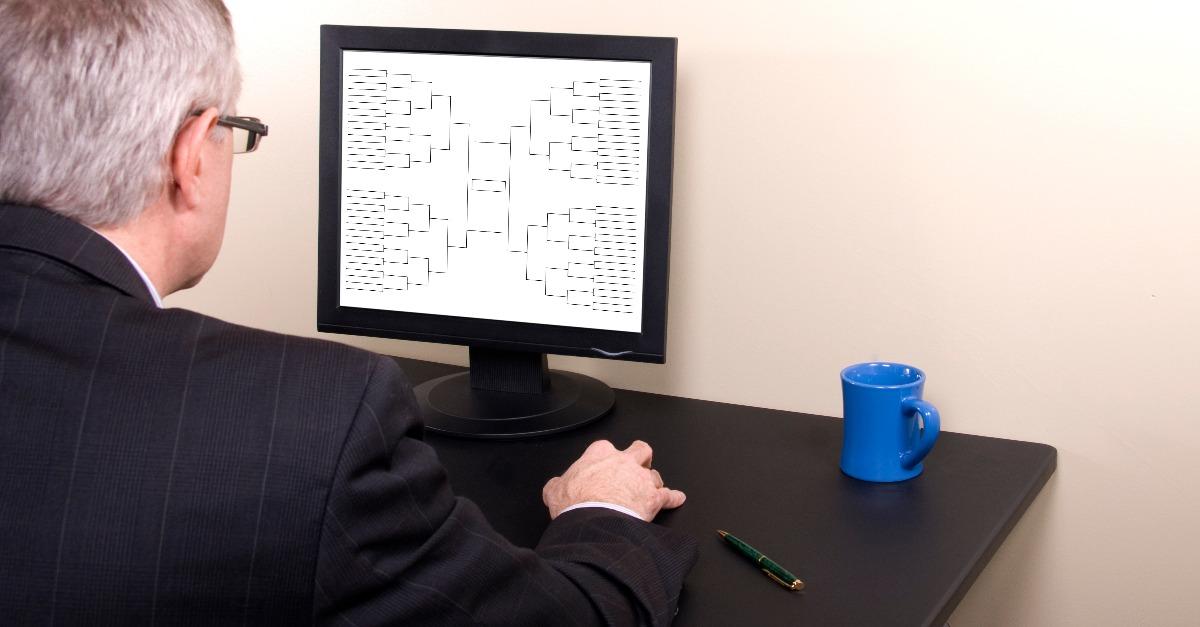 "Bracketology" is an actual word that was created to describe predictions from sports experts for the March Madness tournaments. It's already started with college basketball reporters and experts predicting what the bracket will look like, who is going to be the star player of the tournament, and which teams will win the tournament. But even the experts can't predict which teams will move on or how the tournament will end.
One of the magical things about March Madness is the Cinderella teams that surprise you by performing better than experts expected. So don't be afraid to look at all the factors in front of you and draw your own conclusions when placing a bet on which team you think can be successful.
Bottom line
Even those fair-weather fans who are trying to steer clear of expensive vices, which gambling could turn into, might want to put down a few dollars this March Madness season. Gambling should never be considered among the surefire ways to make money, but it could be entertaining if you budget it as fun money. Just remember there is always the risk of loss too so never bet more than you're willing to lose.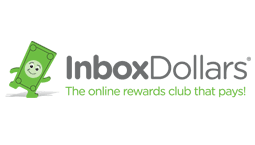 Inbox Dollars Benefits
Get a $5 bonus when you register with your email
You could earn money by taking surveys or making online searches
Over $80 million paid to members so far - how much can you earn?