No fees? We like the sound of that. The Marcus Personal Loan by Goldman Sachs 1 offers a straightforward approach to online lending, with simple loan terms and no hidden fees.
Although the name "Marcus" might not sound familiar, its operating bank, Goldman Sachs, will certainly ring a bell. Launched in 2016 as the retail banking brand of Goldman Sachs, Marcus offers a range of banking products, from its Marcus online savings accounts to its no-fee, fixed-rate personal loans, which we'll review here.
Quick Summary
Best Personal Loan For Good or Excellent Credit
Personal loans up to $40,000
Tailored monthly payment options designed to fit your budget
Marcus is backed by over 150 years of Goldman Sachs' financial expertise
In this Marcus Personal Loan by Goldman Sachs review
An overview of Marcus by Goldman Sachs
Although the lender Marcus by Goldman Sachs has only been around since 2016, the brand is fully owned and operated by Goldman Sachs Bank USA, which celebrated its 150th year in 2019. While Marcus by Goldman Sachs offers a range of retail banking products, the brand was originally created for the purpose of providing better, more consumer-friendly personal loans.
Within a year of its launch, Marcus reached the $2 billion lending mark, and it's no wonder why. Its loan products are the result of extensive research and feedback from roughly 100,000 consumers. That's why when you get a loan from Marcus they offer things like fixed rates, no hidden fees, and a dedicated team of U.S.-based borrowing specialists. Marcus borrowers also enjoy the flexibility of being able to apply online and have payments sent directly to creditors for debt consolidation, which is known as Direct Payment.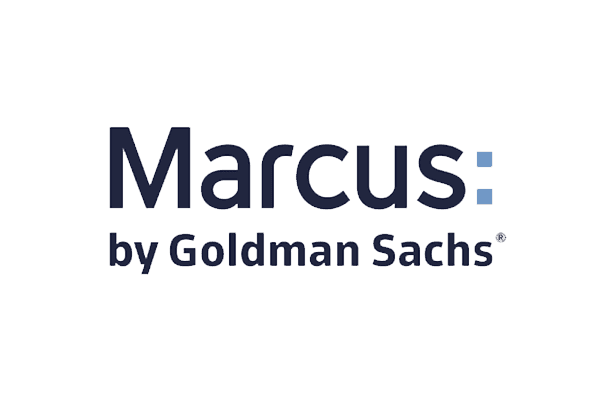 Marcus Personal Loans Benefits
Personal loans up to $40,000
No origination fee, prepayment fee, or late fee - You only pay interest for the additional days
Tailored monthly payment options designed to fit your budget
Marcus is backed by over 150 years of Goldman Sachs' financial expertise
Which loan products does Marcus by Goldman Sachs offer?
In terms of loan options, Marcus by Goldman Sachs exclusively offers fixed-rate personal loans. Though this type of debt goes by many names, such as online loans, debt consolidation, unsecured loans, or home improvement loans, a personal loan from Marcus can be used to achieve any of these financial goals. Whether you need some extra cash for a home renovation project or a credit card debt consolidation loan, you can do that by taking out an unsecured personal loan from Marcus.  

All loans from Marcus are unsecured, meaning you won't be required to provide any collateral. Unlike home equity loans or other forms of collateralized borrowing, this erases the risk that you lose something (like your house or car) if you default on the loan. For that reason, unsecured loans generally require better credit scores, and to qualify for a Marcus loan you'll need a minimum credit score of around 720 or higher.
In addition to personal loans, Marcus by Goldman Sachs also offers other financial products like high-yield savings accounts. Learn more in this Marcus Online Savings Account review.
Personal loans at Marcus by Goldman Sachs
Marcus offers fixed-rate personal loans with repayment terms of 3 to 6 years in amounts that range from $3,500 to $40,000. In addition to being able to apply online, these loans are also fee-free.
That means no sign-up fees, no prepayment fees, and no late payment fees. If you miss a payment or can only make a partial payment, the company simply tacks it onto your final bill. That doesn't mean that missing payments doesn't have consequences, since it can affect your lending agreement, hurt your credit report, and accrue additional interest. But the fee-free borrowing? That's for real.
Paying on time can also earn you an on-time payment reward. After making 12 consecutive on-time payments, you can choose to defer one payment without penalty. Marcus also offers a discount of 0.25% if you put your loan on autopay, which means loan payments are deducted automatically from your bank account.
In addition to a good credit history, to meet eligibility requirements, you'll also need to be at least 18 years old (or 19 in Alabama and 21 in Mississippi and Puerto Rico), provide proof of income, and have a valid U.S. bank account and Social Security number or Tax ID number to include on your loan application. It's also important to note that during the application process the company conducts a credit check that may result in a hard credit pull.
Marcus doesn't allow joint applications, only individual ones. This means you can't apply with a co-signer.
| | |
| --- | --- |
| Loan amount | $3,500 to $40,000 |
| Loan term | 36 to 72 months |
| APR | 6.99%-24.99% (as of May 31, 2023) |
| Credit needed | 720+ FICO |
Is Marcus by Goldman Sachs a good loan?
Marcus by Goldman Sachs generally has positive reviews online and has an A+ rating from the Better Business Bureau.
Although Marcus customers seem happy with the fast and easy application process and competitive interest rates, some complain of being unhappy with customer service. Of these complaints, the most common seems to center around problems with automatic payments that don't go through properly and being unable to easily rectify these issues with customer service reps.
If you have questions or concerns about personal loans from Marcus by Goldman Sachs, you can reach customer service at 844-627-2871 Monday-Friday from 8 a.m.-10 p.m. ET, and over the weekend from 9 a.m.-7 p.m. ET.
FAQs about Marcus by Goldman Sachs
Can you pay off a Marcus loan early?
Marcus has no prepayment fees, meaning you can pay off your loan early without being penalized. Paying off a loan early also lowers the total interest you pay.
How long does a Marcus loan take?
You can apply for a Marcus personal loan in just minutes online. Once approved, you can sign your documents digitally and connect your bank account. Many Marcus customers receive loan funding in as little as three business days.
What credit score do you need for a Marcus loan?
In order to qualify for a Marcus personal loan, you'll typically need a FICO credit score of 720 or higher. Marcus by Goldman Sachs will also consider other factors, such as your annual income and monthly housing payment, when reviewing your application.
Is Marcus good for personal loans?
With its low fees, no prepayment penalty, and competitive loan rates, Marcus personal loans by Goldman Sachs could be a great choice for creditworthy borrowers looking to consolidate debt, complete a home improvement project, or borrow a large sum for another reason. 
Not sure Marcus is right for you? Check out our guide for how to get a loan, as well as some of the best personal loans available.

Disclaimer: All rates and fees are accurate as of May 9, 2023.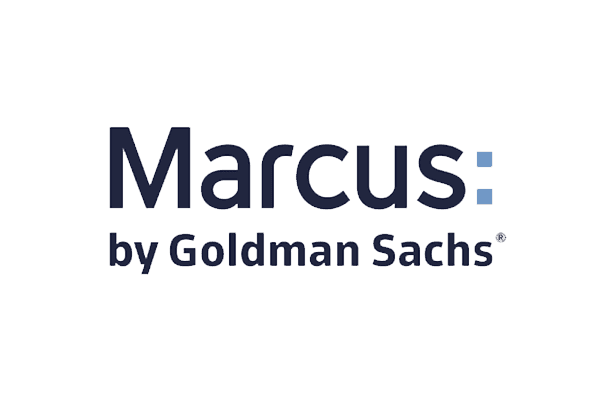 Marcus Personal Loans Benefits
Personal loans up to $40,000
No origination fee, prepayment fee, or late fee - You only pay interest for the additional days
Tailored monthly payment options designed to fit your budget
Marcus is backed by over 150 years of Goldman Sachs' financial expertise