Whether you've seen them on your own credit report or consented to them in a loan application, hard credit inquiries are part of the package when you apply for financial products.
When you open a new account, a hard credit pull occurs to check your creditworthiness. But what is a hard credit pull, and when does one occur? Here's how hard credit pulls influence your credit.
What is a hard credit pull?
A hard credit pull is when a potential lender reviews your credit as part of their approval process. Credit issuers and loan lenders want to check your credit and make sure you're responsible and that you know how to manage your money before they lend you any.
Hard inquiries happen when you apply for financial products, such as an auto loan, a credit card, or a mortgage. The application you submit usually gives the lender permission to check your credit report.
But too many hard inquiries can concern lenders. Opening many new accounts can make lenders believe you're a risky borrower who is overextending yourself. Lenders may doubt that you can repay what you borrow.
However, credit bureaus realize that consumers should be able to shop around and compare rates and offers from different lenders. If you apply for a loan at several lenders within a short time frame, the multiple credit pulls are usually combined and counted as just one hard inquiry.
This rate shopping period can range from 14 to 45 days, as long as pulls from similar companies are happening. For instance, if you're shopping around for home loans, several hard pulls from mortgage lenders within a small window of time would count as one.
A soft credit pull, on the other hand, occurs when you check your own credit or have been pre-approved for a credit offer. Sometimes, potential landlords and employers can check your credit with a soft pull, too. A soft inquiry doesn't hurt your credit score and is usually only visible to you on your credit report.
How much does a hard pull affect your credit score?
Your credit score is based on information in your credit report and reviews factors such as your payment history, credit usage, and the age of your credit accounts. A hard inquiry appears on your credit report and can stay there for up to two years, but the impact on your credit score may only last for a few months.
Compared to other factors, such as credit usage and payment history, the new accounts you open and the hard inquiries you allow don't have as much of an impact. For instance, a FICO credit score considers payment history to be the most important factor; it makes up 35% of your score. New accounts, however, make up just 10% of your FICO score.
But if you have a relatively short credit history, new accounts can have a greater impact on your score since you don't have a very long record to prove your creditworthiness. Hard credit pulls may also matter more if you have only a few accounts on your report. But the impact of credit pulls don't last as long as missed payments or high credit usage.
For most people, one hard inquiry will cause your score to drop less than five points, according to FICO. If you have excellent credit, you may not see any negative effect from a hard inquiry.
How to lessen the impact of a hard credit pull
Sometimes hard inquiries are inevitable. If you're applying for things like a car loan or credit card, they will occur. But there are ways you can lower the impact of a hard credit pull on your credit score.
Only consent to a hard pull when necessary: If you're looking to get a new credit card, compare card issuers before applying. And when you do apply, only choose the top options for you. Consider things like a low APR (annual percentage rate), minimal fees, and rewards like cash back when comparing issuers.
Go rate shopping: If you're on the hunt for a home or auto loan, send in your applications within a few days of each other. Credit bureaus see many applications for one type of loan as rate shopping and should combine all the credit inquiries into one.
Keep new accounts to a minimum: FICO says people with six hard inquiries or more are eight times more likely to declare bankruptcy compared to those with no inquires. If you're worried that hard pulls will negatively affect your credit, keep your inquiries to a minimum and don't apply for more financial products than necessary.
Can you remove credit inquiries from your report?
Even though hard inquiries aren't as meaningful as other factors in your credit score, they still carry some weight. Having too many may bring down your score to a less-than-ideal number.
Legitimate hard inquiries, such as the ones you allowed through a credit or loan application, can't be removed from your credit report. You'll have to wait about two years to see them drop off.
But if you have hard inquiries on your report that you didn't approve, it could be a sign of fraud. If that's the case, file a dispute with the credit bureau where the error shows up.
If the credit bureau finds you weren't at fault, it can remove the hard inquiry from your credit report. Otherwise, if the bureau can prove you authorized the inquiry, the inquiry can stay.
Bottom line
If you're reviewing your credit score to keep your profile in top shape, it's important to take note of new accounts and hard credit pulls. They're still an important part of your overall score.
With that said, their influence isn't as high as other factors, such as on-time payments and keeping your credit utilization low. Hard inquiries do matter, but they aren't as bad as other credit score indicators. Keep your inquiries to a minimum and remember that their power diminishes after a few months.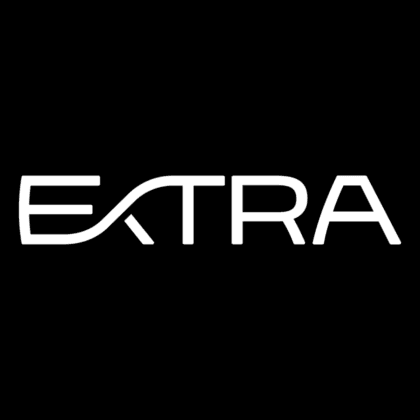 Extra App Benefits
Build your credit history every time you spend money
Works with your existing bank account
Earn up to 1% in points for rideshares, coffees, phone bills, and more