You could consider a micro job if you have some spare hours and want to make a little extra cash as a side hustle.
But what is a micro job? This type of work involves small tasks or temporary work that generally ranges from a few dollars to $100 and can be done in a few hours.
You can get an idea of what micro jobs are and what's available by checking out these micro job sites to see if some of the work is a good option for you.
Earn money online by taking surveys
$55,000 might sound crazy … but with a company called Survey Junkie, it's possible to get your share of it every day by taking their simple surveys.
While it might sound strange, these "market research" surveys are a known way to make extra cash online. Of course, they won't make you rich … but if you have some extra free time, the money you earn could be enough to cover gas, groceries, coffee, and more!
Follow these simple steps to get your share of $55,000:
Take surveys.
Repeat daily and get paid!
Sign up here and share your opinion on these companies with simple surveys. Survey Junkie has paid out over $76 million to date.
P.S.: You can cash out with as little as $5 through PayPal or bank transfer, or transfer to gift cards from a number of stores.
SPONSORED
Fiverr
One of the better-known micro job sites is Fiverr, which has plenty of options with a job being listed every four seconds, according to its website.
Check out the website if you have a talent for writing, designing, or marketing to see if a Fiverr position can help boost your bank account.
Be aware, however, that 20% of your pay goes to Fiverr, so factor that in when you bid for potential jobs.
Appen
You may have heard of artificial intelligence (AI) content and are interested in getting a side hustle related to the emerging field.
Appen could be a great place to start with micro jobs related to evaluating social media videos or collecting data that can be used to generate AI responses.
If you speak a second language, you can also evaluate AI generation in other languages to make the tools work better for those who speak a language other than English.
YouGo
Take surveys from your home and earn points that you can cash in on with YouGov.
You can sign up and take surveys about politics, products, or other issues and pick up points you trade in for cash or gift cards to places like Amazon, Best Buy, or Target.
Stop overpaying when you shop online
Shopping online has its perks. It's super convenient, but it can be time consuming to find the best deals. Instead of hunting for coupon codes (that don't always work!) and opening tons of browser tabs comparing prices, you can try Capital One Shopping.
Capital One Shopping makes saving money effortless. Just add the browser extension and when you check out, it'll scour the internet for coupon codes to help you save cash. And before you check out at 25+ major retailers, Capital One Shopping will notify you with a friendly pop-up if the item you're buying is available cheaper somewhere else.
Capital One Shopping is free to use and won't show you ads. Add it today and stop overpaying!1
Swagbucks
Swagbucks is another great survey site you can check out to earn points just for giving your opinion on polls. You can earn points for places like Amazon, Walmart, or The Home Depot depending on what you need. 
The survey site also has an app to make it easy for you to take surveys from your smartphone while sitting at home or if you have a few free minutes while you're on the go.
Mechanical Turk
Mechanical Turk is operated by Amazon and can be a good option to put your computer skills to work for micro jobs.
The site allows companies to crowdsource work instead of having to hire its own temporary workforce. You can sign up to validate data, moderate content, or help with machine learning development.
Clickworker
Clickworker provides traditional micro jobs, but you can also check out jobs that may not pay much but are quick and easy to fulfill.
You can take short surveys, respond to AI questions, or even take a photo of an area in your home that can be used by clients. The site also has an app to make it easy for you to take on and complete tasks from your phone.
TaskRabbit
Perhaps you're better at home improvement projects than computer projects, so give TaskRabbit a try.
The micro job site includes listings for things like furniture assembly, home cleaning, or yard work. You can also find work on the site to help people pack if they're moving or do some heavy lifting like rearranging or packing up furniture.
Check out the website to see if your talent for handiwork can work to your advantage to earn some extra cash.
Respondent
It can be important for market researchers to find the best people to talk to and get feedback from for a particular project, and you can help by signing up to be a participant.
Respondent matches participants like you with market research projects and you can get paid to answer a researcher's questions about different topics or products.
The company's website notes that the average participant earns $75 per study, which could add up if you're trying to save money with a side hustle.
Trymata
You can test out websites in your free time and give your honest feedback about the experience for cash with Trymata.
Sign up with the site to become a tester for $5 to $30 per test depending on what a customer needs, based on the usability test of its website. 
In exchange, you have to give customers feedback about what works and doesn't work for you when looking through their websites so they can improve their products.
Earn up to $75/hour working from home
Bookkeeping is a basic (but powerful) way to earn money online.
And while $75/hour might sound like a lot of money, the data backs it up: Thanks to its high profit, low cost nature, Foundr Magazine has described it as one of the most profitable businesses you can start …
Plus, data from a 2021 survey by Intuit shows that the average hourly rate for this in-demand skill jumped from $69/hour to $75/hour! This unique skill can help you supplement your existing income … or even replace your current job.
Start learning how to launch a bookkeeping business by taking this free 3-class intro from Bookkeepers.com. The classes cover:
How you can own a virtual bookkeeping business.
What it takes to run a profitable virtual bookkeeping business.
How to land high paying clients … even if you've never done bookkeeping!
BTW: You don't need to be a math savant or even have an accounting degree. Like anything, it does take work, but you can be successful even if you're busy with kids, family, or a regular 9-5 job.
Branded Surveys
Branded Surveys is another good option if you don't mind completing surveys for perks.
You can answer questions about particular brands or companies and give your honest feedback in exchange for cash for your answers. The company pays out $0.50 to $5 per survey depending on the surveys.
Slice the Pie
Slice the Pie can be a great option if you're interested in music or fashion and want to give your opinion about products in these fields.
The website will pay you to write reviews about different products and will pay you for each review. Slice the Pie also pays you cash through PayPal rather than paying you in gift cards like some survey sites.
Hive Micro
Try Hive Micro if you're comfortable with small computer tasks such as categorizing objects, transcribing audio, or other small technology-related tasks.
The website pays you money in the form of PayPal or Bitcoin, giving you a different option that other sites may not include.
Bottom line
Micro job sites are a great way to earn a little extra cash here or there on your own time.
Create a budget if you're earning extra money for a specific goal such as a major purchase or vacation. A budget can help you stay on target and potentially find extra cash to add to your side hustle stash.
It's also a good idea to research top high-yield savings accounts that can earn you extra money when you put in cash to save for your goals.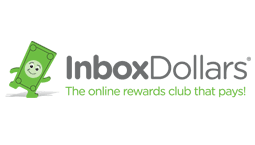 Inbox Dollars Benefits
Get a $5 bonus when you register with your email
You could earn money by taking surveys or making online searches
Over $80 million paid to members so far - how much can you earn?