Money issues are among the top reasons for divorce and separation. But you can discuss financial matters with your partner early on to prevent unwanted surprises.
Some people might even completely avoid dating anyone with money issues. If you're having trouble finding love, try to make smarter money moves and make yourself a better catch.
Lack of financial literacy
A lack of financial literacy often results in poor financial decisions. Not only do these decisions affect you, but they can also affect your partner.
Potential partners might choose not to date someone with poor financial literacy. However, this is the easiest financial problem to fix.
Educating yourself about all financial topics can help you make better decisions and attract a more financially responsible partner.
Relying on parents
It's a turnoff for many people when adults rely on their parents for money. This could mean living with them, remaining on their phone plan or insurance, or receiving recurring monetary contributions.
The chances of finding and keeping a partner will likely increase when you take complete control over your finances.
Not discussing a will
Planning for the future includes putting together a will. This is a discussion all married couples should have before the time comes.
Disagreements regarding assets and beneficiaries can arise and create conflict, so you may need to ask for outside help from a financial advisor to help you get on the same page.
Not having life insurance
While unpleasant to think about, it's a good idea to discuss what will happen after you die.
Having a good life insurance policy can protect your spouse from financial ruin after your death.
Pro tip: Take some time to compare life insurance plans. Ensuring you understand all the terms of the policy before you buy can make you both feel prepared for the future.
Fighting about bills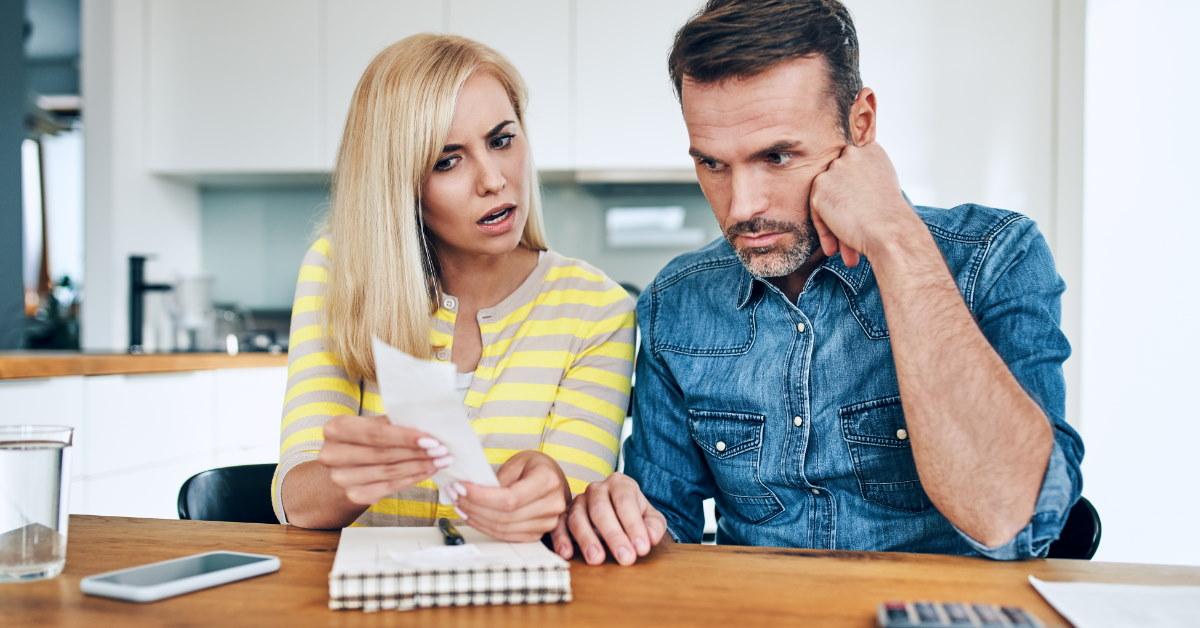 Discussing how you will split the household bills can prevent arguments and confusion later.
Some couples split all the bills in half, while others take responsibility for certain ones. You'll want to make sure you pay every bill on time so you don't run into late fees or shutoffs.
Having a conversation about how you'll each pay bills is also important. For instance, if one of you makes significantly more money, will that person pay a higher share?
Disagreements over a joint checking account
Some couples open a joint checking account to make paying bills easier. But other couples aren't comfortable allowing their partners unlimited access to their money.
If you do decide to share a checking account, you'll need to discuss how you'll each use the account. Decide if it's only for bills, when you can access it for other expenses, and how much you need to contribute each week.
Talk to your partner about a joint checking account to see if you both feel the same way. When you're ready to make the switch, be sure to shop around for the right checking account.
Not having retirement savings
If you're in a long-term relationship, you might think about spending the rest of your life with your partner. And that includes retirement.
But when one person doesn't have retirement savings, that burden can lie solely on the other. This can lead to couples parting ways or feelings of resentment if they stay together.
Too much credit card debt
Having high amounts of credit card debt can impact your spouse. It increases your debt-to-income ratio, which can cause problems if you decide to buy a home together.
In some states, an ex-spouse might even need to pay your debts for you or risk a lawsuit.
Too many personal loans
If you've taken out several personal loans, your partner or potential partner might view you as financially irresponsible.
It's better to save for emergencies than to take out loans that require you to pay interest. Routinely taking out loans can indicate the person doesn't have good saving habits.
High student loans
Paying off student loans could impact your ability to contribute to household bills or savings accounts. Making minimum payments might allow you more money each month but could cost you more in interest fees over time.
It's always wise to discuss your student loan debt with your partner and work out a repayment plan that best suits your family's needs.
High mortgage
If you purchased a home before meeting your spouse and have a high mortgage rate, they may feel angry about splitting the monthly payment.
Couples sometimes receive a higher mortgage rate when they buy a property together. This could result from one spouse's low credit score.
Paying a higher rate due to a spouse's financial habits can lead to resentment and anger.
Bad spending habits
Couples should create a budget that allows them to pay their monthly bills and achieve their savings goals.
But irresponsible spending can damage budgets and hinder the other person's financial situation.
When one spouse overspends, the other might need to work harder to pay bills on time and grow their savings.
Not sharing savings goals
When couples don't have the same savings goals, they can't work toward them effectively. One person may not care about saving at all. When an emergency occurs, the burden will fall on the person with the savings.
Don't forget about other savings goals too, like a down payment on a home and starting college funds for children.
When you find out what your partner's savings goals are, you can compromise and work toward meeting them together.
Not having a savings account
Some potential partners might see not having a savings account as a red flag. It could show them you don't have any savings goals and probably live paycheck to paycheck.
Partners may feel you'll have trouble paying your share of the bills or won't contribute to larger purchases in the future, like a home or household repairs.
Pro tip: Be sure to research the best savings accounts before opening one.
Not having any investments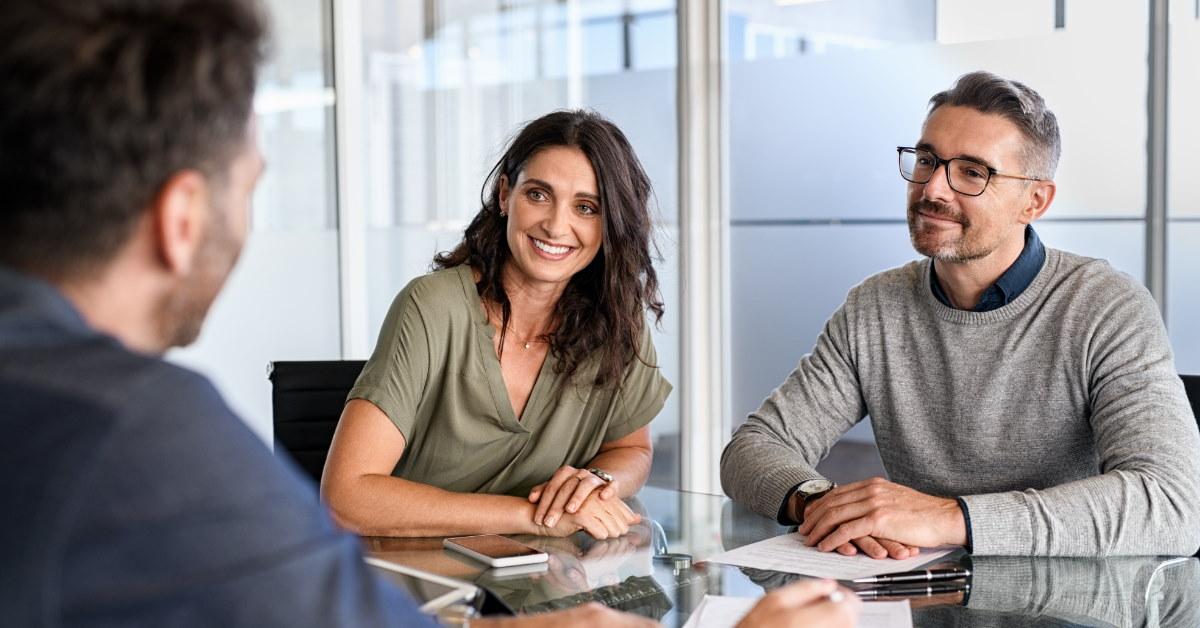 Not all people care whether or not their partners have investments, but some do. Making wise investments shows potential partners you have the excellent financial knowledge and have taken steps to secure your financial future.
In a long-term relationship, your wise investments can help secure your partner's financial future and vice versa.
Low salary
Not making enough money can serve as a deal breaker for some daters. While not wanting to date someone that doesn't make decent money is superficial for some, it's perfectly reasonable for others.
When you're bringing very little money into the household, it can provide a larger financial burden for your partner.
They will either need to pay a larger share of the bills or accept you'll use most of your paycheck to do it. Conversely, having significantly more money than a spouse can lead to feelings of guilt.
Bottom line
A spouse's financial habits can impact their partner, even when their credit score and income aren't affected.
As the cost of living rises, money issues in relationships can become more stressful. Making sure you prepare yourself financially both together and separately can prevent arguments and build a better relationship.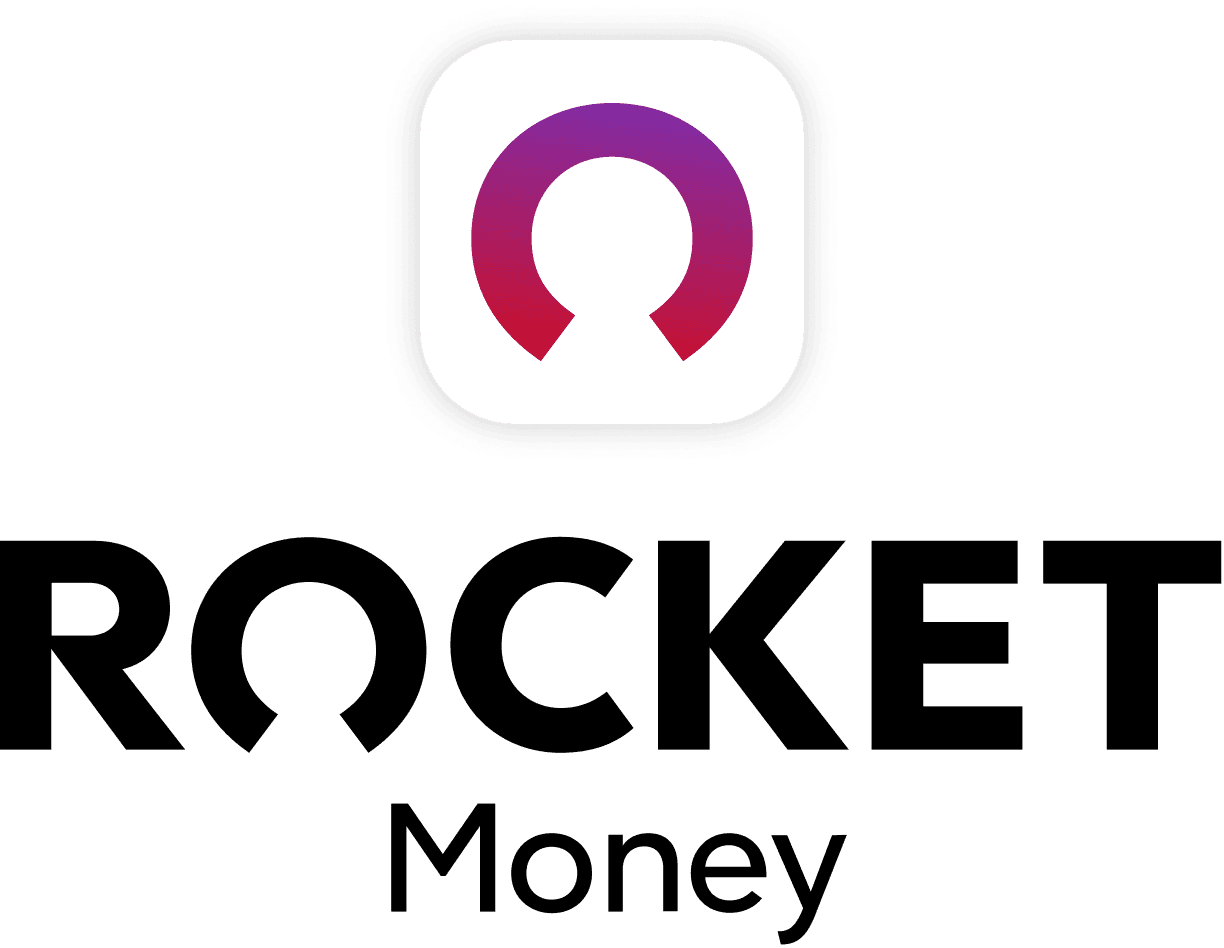 Rocket Money Benefits
Automatically find and cancel subscriptions
Slash your monthly phone, cable, and internet bills
Save an average of up to $720 a year