Buying a new car can be stressful, especially if you're living paycheck to paycheck and trying to find a vehicle within a certain price point.
Although it can be easy to spend more than you should on a new car, you can still find a vehicle with the features you need for less than you'd expect. 
We'll review some items that are worth negotiating before you leave the dealership.
Cruise control
Cruise control is a standard on many cars and for a few good reasons. Not only can it help lessen fatigue during long distances, but it can also make your vehicle more fuel-efficient by maintaining a consistent speed automatically.
You may not see savings from a more efficient vehicle right away, but it can save you money long-term with lower gas bills if you use it enough.
Smartphone connectivity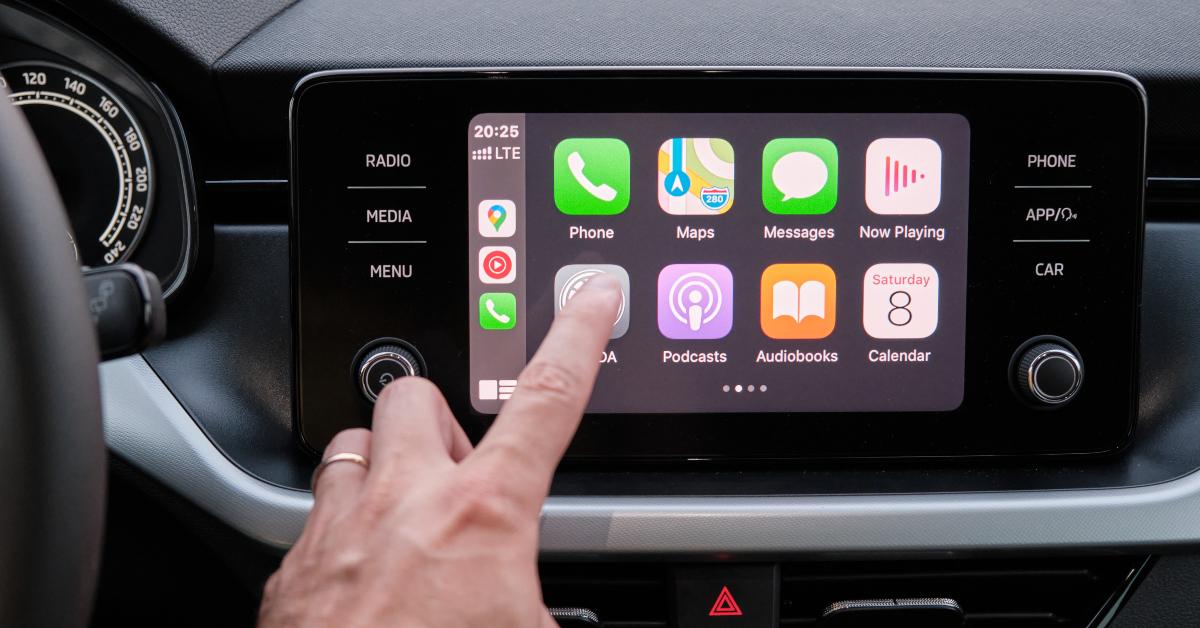 Everyone has a smartphone nowadays, and it includes features like map apps that are useful when you're driving. 
Apple CarPlay and Android Auto allow you to use these kinds of apps with your car, so ensure the vehicle you want to buy has a way to connect your smartphone to it. 
A bonus? Beyond navigation, smartphone connectivity usually also allows you to take calls hands-free while you drive.
USB outlets
Similar to smartphone connectivity, many new cars also include USB outlets. These are perfect for charging phones and other smart devices while you're driving. 
These outlets also typically help connect your devices to your car so you can use navigation apps while you drive.
Front-wheel drive
One feature that comes standard with most cars is front-wheel drive, which is why it's something you don't want to skip (and likely won't have to) when buying a new car.
Two benefits to front-wheel drive include fuel efficiency and better traction in slippery conditions. 
If you live in an area where you get icy winters, you may even want to explore other options like four-wheel drive or all-wheel drive depending on what you can afford.
Regular maintenance records
If you're buying a used car, it's important to ask for your vehicle's service records to check out the vehicle's history before you take it home.
A vehicle's service records will tell you whether a car was well-cared for by its previous owner through routine oil changes and tire rotations. You can also find out if the car was in any accidents.
Blind-spot monitoring
Another feature that is becoming increasingly available in new vehicles is blind-spot monitoring. This alert system serves as another set of eyes for areas around your car that are hard to see. 
If another car is near you, you'll usually see a light flash in one of your side mirrors and hear a beep to let you know not to shift lanes just yet.
This feature can save you a lot in the long run by helping you avoid costly car accidents.
Backup camera
A backup camera isn't just a flashy add-on, especially with how widely available it is in new vehicles. These cameras can be incredibly helpful in preventing accidents and potential damage to your car from objects behind you.
Check with your dealer about whether a backup camera is an option on the models you're looking at or consider adding on an after-market camera.
Good gas mileage
When you're on a tight budget, fuel efficiency is key. The sticker tag on a vehicle usually shows how many miles per gallon it can get on both city streets and highways. That can help you figure out how much gas may cost you while you own the vehicle.
Whether you have a long commute to work or enjoy taking road trips on the weekends, it's important to find a car that can go the distance on as little gas as possible.
Automatic emergency braking
Safety is a top priority for all drivers, and automatic emergency braking (AEB) is key in adding another layer of protection while driving. This technology detects an impending collision and activates the brakes to help avoid a crash.
Bottom line
Before you go shopping for a new car, it's important to check your budget to see how much you can afford. 
If your budget is tight, consider a few ways to make extra money so you can either have a larger down payment or avoid compromising on essential features. 
A car is a large purchase and one you'll want to research thoroughly before making your final decision.
You could save up to $500 with some companies
Compare dozens of providers in under 5 minutes
Fast, free and easy way to shop for insurance
Quickly find the perfect rate for you