Do you get a sense of thrill when you find money in unexpected places? If so, you may enjoy using money soap. This soap that contains dollar bills could turn your regular hand-washing routine into a fun experience.
Money soap is a new product that has become popular on social media. Each bar of money soap contains a real $1, $5, $10, or even $100 bill, depending on the brand you buy. This bill gradually reveals itself as you lather.
While this clever concept is probably the cleanest way to make money, It might sound too good to be true. So is money soap legit? And where can you buy a bar?
What is money soap?
Money soap is a novel concept in soap making. Each body or bath soap bar contains a hidden jackpot of cash, often ranging from a minimum of $1 to a maximum of $100 inside each bar. However, the exact minimums and maximums might differ by brand.
The concept is straightforward:
Buy a bar of money soap for an average price of $10 to $20.
Use it as you would any other soap.
Find out how much cash money is inside.
Several soap makers have adopted this unique offering to increase the value of their soap sales. The cost of a bar is higher than most regular soap. However, consumers end up spending more on money soap in the hope of making more money than they paid.
One of the brands that produce and sell money soap is The Money Soap brand, offering bars infused with various scents. The Money Soap makes its bars using vegetable-based and paraben-free ingredients.
The money soap concept has risen in popularity thanks to the TikTok money soap challenge. Participants in the challenge buy money soap and immediately break it open to see if they earned a valuable bill or just $1.
Is money soap legit?
Money soap is a regular soap bar with real cash added inside it. In that sense, it's legitimate as long as the brand selling money soap includes money bills inside the bars it produces.
It's essential to research the soap producers and ensure they have good reviews and that the company legitimately places money inside the soap as described. Be aware that you might find reviews from some unhappy customers who didn't earn as much money as they wanted.
However, the bills are randomly placed inside the soap during manufacturing, so the money you get might be based on pure luck. Additionally, money soap producers might use a larger number of small bills than big bills.
The probability of landing a bigger bill might be slim, so while you could figure out how to make money using money soap, don't expect to get a $50 or $100 bill in each soap bar.
If you buy your bars directly from The Money Soap, your order would be fulfilled via Christian Book And Toys, the company that owns the brand. Christian Book And Toys is a registered business in the state of Ohio.
How much money is in money soap?
You aren't alone if you feel skeptical about the mystery money that could be in a bar of money soap. The idea of finding a crisp $100 bill hidden inside your soap bar might sound too good to be true.
While several brands include real money inside each soap bar, your chances of landing a jackpot of $100 are likely low. The probabilities you would deal with might fall in one of these categories:
The $1 bills are probably the most common amounts you would find.
Occasionally, you might find a $5, $10, or $20 bill.
The $50 and $100 bills might be rarer and not easily found.
So you're more likely to find smaller bills within your soap bars, but a few lucky customers might find the money soap jackpot — a $100 bill.
Since you can't tell what bill you might find, buying money soap in the hope of finding $100 bills is similar to gambling. Some brands may have maximum rewards lower than $100, so be sure to do your research into the brand you use.
How much is money soap?
The price of money soap varies depending on the brand and where you purchase it. The Money Soap brand from Christian Book And Toys, for example, charges $17 per bar. Other brands might charge between $10 and $20 per bar.
While paying $17 for a bar of soap might be a steep price, The Money Soap brand states that its bars are hand-poured in the United States. Hand-poured soaps made domestically tend to cost more than mass-produced soaps. Cleaner paraben-free and vegetable-based ingredients also add to the cost.
The perk of finding money inside is another reason money soap producers charge more for their soap bars. Since each bar contains an actual money bill hidden inside, customers might be willing to spend more for the excitement and experience of finding out the amount of their prize.
Where can you buy money soap?
Finding money soap to buy is rather simple due to its popularity. Several stores, chains, and online marketplaces began offering these money-containing bars with different scents, colors, and shapes.
1. The Money Soap website
The Money Soap brand by Christian Book And Toys has an eCommerce store. Depending on the type of soap you choose, you usually pay around $15.99 to $17.99 for a bar. The Money Soap offers free shipping on orders placed through their online store.
2. Walmart
Walmart now offers money soap for purchase through its online portal. The available brands vary along with the minimum and maximum amount of money you might find in each bar of soap. Some brands offer up to $50 bills instead of $100 bills.
3. Amazon
If you want more choices, you will find several retailers on Amazon selling different brands of bath and body soaps with money inside them. Amazon might be a convenient option if you want to quickly compare the prices of different brands and read customer reviews before making a purchase.
4. Etsy
If you're looking for handmade soaps with money in them, Etsy might be a good option. The online crafts marketplace has various unique options, such as bars infused with essential oils or moisturizing aloe vera. Some Etsy sellers also have money bath bombs and unscented soap bars. Your experience could also be more personal since the Etsy platform allows you to talk directly with the seller to ask for customizations or add special requests.
FAQs about money soap
Is the money in money soap real?
Whether the money in money soap is real depends on the brand. However, money soap bars often contain real U.S. dollars ranging from $1 to $50 or $100. Always be sure to read the description of the money soap before purchasing to ensure the money inside is real.
Does the money in money soap get wet?
The money inside a money soap bar is usually enclosed in a plastic bag that is sealed shut. The plastic prevents the money from coming into contact with water or soap, allowing it to stay dry.
Are money soap ingredients safe?
Different producers of money soap may use different ingredients in their bars. Always make sure to read the ingredients before you purchase. The Money Soap brand, for example, states that its glycerine soap bars are paraben-free and use vegetable-based ingredients, which may be essential for people looking to avoid synthetic preservatives.
Bottom line
What better way to motivate yourself or your kids to do something as mundane as washing your hands than a promise of finding some cash? Money soap adds an element of excitement and might also be a great gift idea.
Using money soap could be a fun and unique way to try your luck at winning money. However, considering the cost of each bar and the lower probability of finding bigger dollar bills, the money you win might not cover your cost.
Explore some of the best side hustles available today for alternative ways of making extra money that might be less based on luck. But who knows, today could be your lucky day. All you have to do is lather up and hope for the best.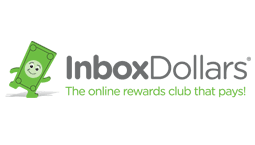 Inbox Dollars Benefits
Get a $5 bonus when you register with your email
You could earn money by taking surveys or making online searches
Over $80 million paid to members so far - how much can you earn?