A typical person spends one-third of their life working — or roughly 90,000 hours. While some spend that time trapped behind a desk, others have uniquely interesting careers. Whether you're looking to start your career, change your career, or are just curious about the different ways to make money, thinking outside the box can open the door to a variety of the best jobs you may not have known existed.
We found the most interesting jobs in every state (plus, some current job openings if you're looking for a career change).
How we chose these interesting jobs
To identify the most interesting job in every state, we looked at a combination of job descriptions and occupations using the most recent data from the Bureau of Labor Statistics' Occupational Employment and Wage Statistics.
In particular, we looked at something known as the location quotient. The location quotient is a measure of an occupation's employment concentration in a state compared to the national average concentration. So while these jobs might also exist elsewhere in the country, a location quotient greater than one means the job has a higher share of employment in that state than the average.
This allowed us to review occupations that are especially common in certain states, and then choose the jobs that you might not typically think of when you consider your career path. So if you find any of these jobs interesting, you will know in which state where they're most prevalent.
Here are the most interesting jobs in every state.
FlexJobs Benefits
30% off with promo code SAVE30
Biggest hand-screened database of remote and flexible jobs
Top employers from all industries
Discounts on 60+ job search and work-life products
Alabama — Aerospace Engineers
From airplanes and spacecraft to satellites and missiles, aerospace engineers are the brains behind designing these incredible feats of human ingenuity — and a lot of this magic happens in Alabama. Aerospace engineers are primarily responsible for developing new technologies for use in aviation, defense systems, and spacecraft; testing prototypes; and inspecting malfunctioning and damaged products.
Location Quotient: 4.98
Alaska — Commercial Divers
The concentration of commercial divers in Alaska is by far the highest in the country, which isn't too surprising since most of Alaska is surrounded by water. Commercial divers make their living working underwater. They inspect, repair, and install equipment and structures using a variety of tools — from power tools and drills to welding equipment and even explosives. They also conduct tests or experiments and take photographs of structures and marine life.
Location Quotient: 20.36
Arizona — Astronomers
Imagine spending your days stargazing. From the Grand Canyon to Tucson, there are many places to become mesmerized by the sky in Arizona, which could explain why the state employs the third most astronomers in the U.S.
Astronomers observe, research, and interpret astronomical phenomena, planets, stars, galaxies, and other celestial bodies using both ground-based and space-based telescopes and other equipment. Functions vary depending on the specific role, but a typical day as an astronomer entails more than just stargazing. It might involve studying distant stars and black holes or monitoring space debris that could interfere with satellite operations.
Location Quotient: 2.81
Arkansas — Forest Fire Inspectors and Prevention Specialists
If you enjoy spending time in the great outdoors, a job specializing in forest fires might be up your alley. We're all familiar with Smokey Bear's claim, "only you can prevent wildfires," and while each person plays a role, fire inspectors and prevention specialists are the ones on the ground checking forests for fire hazards. They also enforce fire regulations and recommend forest fire prevention or control measures. With more than half of the state covered in forests, it's no wonder Arkansas has the highest location quotient of forest fire inspectors and prevention specialists.
Location Quotient: 6.53
California — Film and Video Editors
Lights, camera, action. It's not too surprising California has the highest concentration of film and video editors. Hollywood is the hub for anyone aspiring to be a part of show biz, and film and video editors are a crucial part of getting TV shows and movies onto the big screen. Film and video editors manipulate moving images to deliver a final product that keeps the rest of us entertained. Once the footage is shot, these editors collaborate with producers and directors to arrange it and create the final show we sit down to watch.
Location Quotient: 3.28
Colorado — Atmospheric and Space Scientists
Within Colorado, atmospheric and space scientists top the list as the most concentrated occupation. These scientists study the weather and climate, investigating atmospheric phenomena and interpreting meteorological data gathered by satellites and radar. The data they collect is then used to report current conditions and create forecasts, and their work is essential in understanding issues like global warming.
Location Quotient: 6.65
Connecticut — Nuclear Engineers
Connecticut has one of the highest concentrations of nuclear engineers in the country, and this job earns the third-highest location quotient out of all occupations in the state. Nuclear engineers are responsible for researching and developing the processes, instruments, and systems used to harness nuclear energy. They are the brains behind finding industrial and medical uses for radioactive materials, including equipment used in medical diagnosis and treatment and nuclear power sources for ships and spacecraft.
Location Quotient: 3.86
Delaware — Meat, Poultry, and Fish Cutters and Trimmers
Generating $1 billion in sales every year, Delaware's poultry industry is one of the largest in the country. Thanks to the workers willing to get their hands dirty cutting and trimming meat, poultry, and fish, the rest of us are able to pick up our dinners at a local store where they're just one step away from being ready to eat. Delaware has the largest number of employees in this industry compared to the national average and across industries in the state.
Location Quotient: 11.00
Florida — Roofers
Spend one day under the Florida sun in the middle of summer and you'll respect anyone willing to work atop a building. Manual labor in the Florida sun is no joke. Roofers are tasked with covering buildings and structures with shingles, slate, asphalt, aluminum, you name it. Compared to the national average, roofers make up one of the largest concentrations of employment in Florida.
Location Quotient: 2.88
Georgia — Avionics Technicians
Airplanes require reliable parts and thorough maintenance to fly safely. Avionics technicians are responsible for performing scheduled maintenance, making repairs, and completing inspections of radar, radio, and navigation systems to keep an airplane or spacecraft in operating condition. While you'll find these technicians all over the country, it's one of the most abundant occupations in all of Georgia. Next time you experience the marvel of flight, think of the avionics technicians who helped make that possible.
Location Quotient: 1.73
Hawaii — Tour and Travel Guides
Hawaii leads the rest of the United States when it comes to the employment of travel and tour guides — and for good reason. While a typical trip to Hawaii might conjure images of leisurely strolls along sandy beaches, sunset cocktails under brightly colored skies, and days lounging by rolling waves, the Hawaiian islands are also rich with adventurous landscapes. From lush, misty plateaus, jagged ocean cliffs, lava deserts, and tropical coastal areas, there's no shortage of terrain ripe to explore. And, as a guide, you could be getting paid to enjoy all this on a daily basis.
Location Quotient: 4.06
Want a real-life example of a job as a tour and travel guide? Oahu Nature Tours is currently hiring.
Idaho — Forest and Conservation Technicians
With more than 21 million acres of forest land spanning from the Canadian border to the southern edge of the state, it's no wonder forest and conservation technicians are among the top occupations in Idaho. These technicians work under the supervision of foresters to develop, maintain, and protect forests. Responsibilities can include planting seedlings to reforest land, clearing brush and debris from trails and roadsides, and identifying and removing diseased trees to keep the area rich and healthy.
Location Quotient: 12.42
Illinois — Survey Researchers
Ever take a survey to make a little extra cash? Whether the topic is politics, finance, health, or education, it's up to survey researchers to gather this information so we can have a better understanding of people's opinions, preferences, beliefs, or desires. Venture to Illinois, and you'll find survey researchers make up one of the highest shares of employment, not just in the state but also across the United States. Some of their responsibilities include planning and designing surveys, determining how to best deliver surveys, and analyzing and summarizing survey data.
Location Quotient: 1.25
Indiana — Explosives Workers, Ordnance Handling Experts, and Blasters
While this profession doesn't have the highest location quotient in Indiana, the state does have a higher concentration of these workers than average — and talk about interesting. Explosives workers spend their days strategizing how to demolish structures or loosen or remove earth and rock. They examine blast areas to determine how much and what kinds of explosives to use, then place explosives for detonation, all while ensuring proper safety laws are observed.
Location Quotient: 3.44
Iowa — Agricultural and Food Science Technicians
85% of Iowa is used for farmland and one-third of the nation's hogs are raised here, so the fact that one of the most prevalent occupations in the state is agricultural and food science technician might not be all that surprising.
That said, it's quite an interesting profession. The expertise of these workers spans the food, fiber, and animal industries. They conduct tests and experiments to improve the yield and quality of crops and to increase the resistance of plants and animals to disease or insects.
Location Quotient: 5.44
Kansas — Farm Management Advisors
Running a farm isn't always as simple as planting seeds, watering them, and waiting to cultivate the crops. For those individuals and families engaged in agriculture and agricultural-related processes who need help solving problems facing their business, seeking out a farm management advisor might be a good option. These experts instruct and train farmers in product development, sales, and the use of machinery and equipment to promote successful farming business processes.
Location Quotient: 3.49
Kentucky — Aircraft Cargo Handling Supervisors
When watching the loading and unloading of baggage and cargo from an airplane, you may be quick to assume there's no process besides throwing the items onto a conveyor belt or luggage cart. But the fact of the matter is there's someone responsible for ensuring these activities are carried out properly. Aircraft cargo handling supervisors not only coordinate the process of loading, unloading, and securing aircraft cargo and baggage but also determine the quantity and orientation of cargo according to the aircraft's center of gravity.
Location Quotient: 6.67
Louisiana — Riggers
Riggers are responsible for properly attaching loads and controlling the movements of heavy equipment from one location to another by use of cranes, ropes, winches, and other lifts. Whether it's for construction projects, manufacturing plants, logging yards, or ship and shipyards, the job of a rigger is to set up or repair rigging systems and ensure they're safe to use.
Location Quotient: 9.52
Maine — Shoe Machine Operators and Tenders
While the shoemaking industry has largely disappeared from the United States, the art of handcrafting shoes will forever be a part of Maine's history. No other state comes close to having as high a concentration of employment in shoemaking as Maine. If they're not crafting shoes by hand, workers in this field operate a variety of machines to join, decorate, reinforce, or finish shoes.
Location Quotient: 22.31
Maryland — Geographers
Simply put, geographers study the Earth. But this occupation involves much more than that. In addition to studying the distribution of the Earth's land and features, geographers also examine the organization of human activity and its relationships with the Earth. This can include things like political, cultural, or environmental structures. In Maryland, this job is more prevalent than any other occupation within the state.
Location Quotient: 9.37
Massachusetts — Industrial-Organizational Psychologists
If you're familiar with the show Billions and the role Maggie Siff plays as hedge fund psychiatrist Wendy Rhoades, then you likely have a basic understanding of the role of an industrial or organizational psychologist. This occupation focuses on applying principles of psychology to human resources, administration, management, and even marketing problems. The day-to-day job activities can include policy planning, employee testing and selection, and organizational development and analysis to improve worker productivity.
Location Quotient: 2.79
Michigan — Commercial and Industrial Designers
One of the most prevalent jobs in Michigan is that of commercial and industrial designers. These workers develop and design manufactured products ranging from cars and home appliances to smartphones and children's toys. This job combines art, business, and engineering to create products people use every day. Some of the duties of an industrial designer include sketching ideas, developing virtual models with computer software, and examining materials and manufacturing requirements to determine production costs.
Location Quotient: 4.49
Minnesota — Animal Scientists
The Land of 10,000 Lakes is also home to thousands of cows, ranking eighth in livestock production for the nation. Animals have been a staple in human development since they were first domesticated some 10,000 years ago, and today's advancements in science and technology allow us to continue improving the quality and quantity of the country's food supply. To accomplish this, animal scientists conduct research in the genetics, nutrition, reproduction, and development of domestic farm animals.
Location Quotient: 7.12
Mississippi — Fabric and Apparel Patternmakers
If your wardrobe isn't made up solely of solid colors, you can thank fabric and apparel patternmakers. While they may not design the pattern on your clothing, this occupation focuses on determining the best layout of sewing pattern pieces to not only minimize waste of material but also to ensure patterns on garments look aesthetically pleasing.
So while you might not think twice about the floral pattern shirt you threw on this morning, patternmakers devote their days to constructing the ideal layout of designs to ensure you'll look great when you walk out the door.
Location Quotient: 17.49
Missouri — Railroad Brake, Signal, and Switch Operators
From the earliest steam engines to today's electric locomotives, there's something captivating about watching a train chug along a track as it carries passengers or cargo to a final destination. Railroad operators control track switches to allow trains to follow their proper routes, but their responsibilities don't end there. They're also responsible for coupling and uncoupling railway vehicles to make up or break up trains, signaling engineers, and running inspections on couplings, air hoses, and hand brakes, among other things.
Location Quotient: 3.07
Montana — Motion Picture Projectionists
Motion picture projectionists set up and operate film projection and related sound equipment to deliver a superb viewing experience to an audience. Duties can include loading and operating digital or film projectors, maintaining proper storage, and ensuring audio is always in sync with the film, to name a few. Compared to the national average, Montana has the highest share of employment in this occupation among all U.S. states.
Location Quotient: 6.6
Nebraska — Dredge Operators
Nebraska's share of dredge operators is highest among all other states and tops the list as the most prevalent occupation within the state. This could have something to do with Nebraska's abundance of groundwater, thanks to its share of the High Plains Aquifer. These operators operate dredges that remove sand or other materials from the beds of harbors, rivers, or other waterways to excavate or maintain navigable channels.
Location Quotient: 6.70
Nevada — Gaming Dealers
According to the American Gaming Association, there were 217 commercial casinos spanning all of Nevada in 2021 — accounting for nearly half of all commercial casinos in the United States. So it's no surprise that occupations within the gaming industry are most abundant in Nevada compared to the national average. Gaming dealers, in particular, make up a large percentage of those workers. Workers in this occupation operate the variety of table games found at casinos, distributing winnings and collecting players' money and chips.
Location Quotient: 22.04
New Hampshire — Air Traffic Controllers
Air traffic controllers coordinate the movement of aircraft at and within the vicinity of airports, as well as the movement of air traffic between altitude sectors and other control centers. While this occupation can be found across the country, air traffic controllers are particularly prevalent in New Hampshire.
Specific duties include monitoring and directing the movement of aircraft on the ground and in the air, issuing landing and takeoff instructions to pilots, and informing pilots about weather, runway conditions, and other critical information.
Location Quotient: 4.47
New Jersey — Biochemists and Biophysicists
New Jersey is home to 14 of the world's 20 largest pharmaceutical companies, so the fact that biochemists and biophysicists make up the largest share of employment compared to the national average isn't surprising. Biochemists and biophysicists study the chemical composition or physical properties of living cells and organisms; research the effects of drugs, hormones, and nutrients on tissues and biological processes; and prepare reports and recommendations based on their findings.
Location Quotient: 3.30
New Mexico — Physicists
Physicists study the way in which various forms of matter and energy interact. They conduct research into physical phenomena and develop theories on their observations and experiments. Physicists have one of the highest shares of employment in New Mexico, which also dwarfs any other state in comparison. New Mexico is, after all, home to the White Sands Missile Range, the Department of Defense's largest open air range. Some of the equipment physicists use includes particle accelerators, electron microscopes, and lasers. Now, tell me that's not interesting.
Location Quotient: 17.96
New York — Fashion Designers
Ever find yourself questioning the designs of some of the clothing out there in the world? Have a go at it yourself as a fashion designer — but you might want to move to New York first. New York has the highest share of fashion designers among all U.S. states. Fashion designers use original designs or adapt fashion trends to design clothing and accessories.
Location Quotient: 6.44
North Carolina — Textile Bleaching and Dyeing Machine Operators and Tenders
Textile bleaching and dyeing machine operator and tender is a mouthful, and it may not be the occupation you'd expect to be most unique to North Carolina. But this occupation has the highest location quotient out of all other occupations on the list for this state. Workers in this field operate machines to bleach, shrink, wash, or dye textiles or synthetic or glass fibers. Glass fibers? Better known as fiberglass, fiberglass cloth is commonly used in composite construction, including materials used in boat building.
Location Quotient: 7.38
North Dakota — Derrick Operators, Oil and Gas
Similar to a rigger, a derrick operator working in the oil and gas extraction industries maintains drilling equipment, operates pumps to circulate mud through drill holes, and inspects and repairs rigs. Other job responsibilities may include obtaining soil and rock samples and determining borehole locations. You'll find the highest share of derrick operators in North Dakota, which also has the highest location quotient for this occupation among all U.S. states. Energy is, after all, North Dakota's largest industry.
Location Quotient: 14.38
Ohio — Engine and Other Machine Assemblers
If you spent your childhood tinkering with toy vehicles, dreaming of one day working on the engines of some of the world's fastest cars, look no further. Engines are made up of a variety of components, and assemblers are responsible for ensuring they're put together according to proper specifications. Job duties involve constructing, assembling, and rebuilding machines, such as engines, turbines, and similar equipment used in a variety of industries.
Location Quotient: 4.72
Want a real-life example of a job as an engine assembler? Clarke Power Services, Inc. is currently hiring.
Oklahoma — Gaming Surveillance Officers and Gaming Investigators
Oklahoma boasts over 130 tribal casinos that generated more than $2 billion in total revenue in 2018, according to the American Gaming Association. So it's no wonder they want to keep cheating in check.
Gaming surveillance officers and gaming investigators have the interesting job of watching over casinos to lookout for irregular activities such as cheating or theft by guests and employees. They often use one-way mirrors above the casino floor and audio and video equipment to observe the operation of their business. All in all, they act as security agents for both management and customers.
Location Quotient: 17.46
Oregon — Logging Workers
Oregon's forest sector has a wide variety of employment given that forests cover more than 30 million of Oregon's 62 million acres, but when looking specifically at location quotient, logging workers easily make up the highest concentration of employment within the state.
These workers are the experts responsible for harvesting forests to provide the raw materials for a wide variety of consumer goods and industrial products. Logging is a physically demanding and very dangerous job, and workers spend all their time outdoors — in both good and bad weather and often in isolated areas.
Location Quotient: 28.99
Pennsylvania — Private Detectives and Investigators
Gumshoes aren't a thing of the past — just ask Pennsylvania. This state sees the largest concentration of private detectives compared to the national average than any other state. Private detectives and investigators gather, analyze, and report information regarding individuals or organizations to paying clients. This can include searching for information about legal, financial, and personal matters.
Location Quotient: 1.91
Rhode Island — Jewelers and Precious Stone and Metal Workers
The concentration of jewelers and precious stone and metal workers is one of the highest among occupations within the state of Rhode Island and is the highest of all other states. Workers in this field are responsible for designing and creating jewelry from precious metals or stones, examining and grading diamonds and other gems, repairing jewelry, and shaping metal to hold the gems used in pieces of jewelry.
Location Quotient: 6.95
South Carolina — Tire Builders
Forty-seven years after Michelin announced plans to establish a new tire plant in South Carolina, its first major manufacturing operation in the United States, this state remains a powerhouse in the global tire industry. South Carolina accounts for nearly one-third of all U.S. tire export sales, and tire builders play a key role.
Compared to other occupations within South Carolina, the profession of tire building holds the top spot with the highest location quotient. The percentage of tire builders in South Carolina compared to the national average is also overwhelmingly high. Simply put, tire builders operate machines to build tires, but this includes knowing all components used in a tire's assembly and performing quality checks to ensure each tire meets proper standards.
Location Quotient: 16.21
South Dakota — Soil and Plant Scientists
To say agriculture is South Dakota's life-blood isn't an understatement — it's the state's number one industry. So it's no wonder South Dakota boasts the largest share of soil and plant scientists. Soil and plant scientists spend their days conducting research in breeding, physiology, production, yield, and management of crops and agricultural products like trees, shrubs, and nursery stock. They also conduct research on crops' growth in soils and control of pests.
Location Quotient: 6.74
Tennessee — Nuclear Power Reactor Operators
In Tennessee, nuclear power plants generate 45 percent of the state's electricity. Nuclear energy is the state's most reliable power source, and there are certain people responsible for keeping it that way. Nuclear power reactor operators are tasked with operating and controlling nuclear reactors, checking equipment for operating problems, and moving control rods, among other things. Second to South Carolina, you'll find a high concentration of nuclear power reactor operators within Tennessee.
Location Quotient: 3.29
Texas — Petroleum Engineers
Texas is by far the largest oil-producing state in the United States, producing a total of 1.28 billion barrels in 2018 according to Statista. Not only does this occupation lead in the state, but Texas also has the highest location quotient of petroleum engineers across all U.S. states. Petroleum engineers devise methods for extracting oil and gas from deposits below the Earth's surface. They're also tasked with improving existing methods for extracting oil and gas by determining the need for new or modified tool designs.
Location Quotient: 5.68
Utah — Mining and Geological Engineers
How are mining sites determined? Mining and geological engineers conduct subsurface surveys to identify the characteristics of potential land or mining sites. They design mines to safely and efficiently remove minerals for use in manufacturing and utilities, and manage mines' environmental impact, including mitigating water and air pollution. In 2019, Utah ranked seventh out of only 13 states that produced more than $2 billion worth of nonfuel mineral commodities, such as copper, gold, and salt, with a total production value of over $3 billion.
Location Quotient: 2.97
Vermont — Food and Tobacco Roasting, Baking, and Drying Machine Operators and Tenders
The operation of machines for roasting, baking, and drying food and tobacco is an occupation most prevalent in Vermont by location quotient. Workers use a variety of roasting, baking, or drying equipment, including hearth ovens, kiln driers, roasters, char kilns, and vacuum drying equipment.
Some fields with the highest levels of employment in this industry include baking and tortilla making, animal food manufacturing, and fruit and vegetable preserving. You may be familiar with a particularly famous Vermont-based roaster, Green Mountain Coffee Roasters. This is the same company that acquired Keurig in 2006 and later merged with Dr Pepper Snapple Group.
Location Quotient: 6.03
Virginia — Marine Engineers and Naval Architects
Marine engineers and naval architects are responsible for designing, building, and maintaining ships — from aircraft carriers and submarines to sailboats and tankers. Their prominence in Virginia may be due in large part to Naval Station Norfolk, headquarters for the United States Second Fleet. These professions also have some of the highest location quotients within the state.
Some responsibilities specific to marine engineers include inspecting marine equipment and machinery, conducting environmental, operational, and performance tests, and preparing technical reports. Naval architects, on the other hand, design entire ship hulls and the complete layout of the ship's interior, as well as confer with marine engineers to design the layout of boiler room equipment, heating and ventilation systems, and steering systems.
Location Quotient: 8.64
Washington — Zoologists and Wildlife Biologists
Zoologists and wildlife biologists study everything from the origins and behavior to diseases and life processes of animals and wildlife. Simply put, they study animals and other wildlife and how they interact with their ecosystems. Some responsibilities include monitoring and managing wildlife populations and invasive plants and animals, analyzing the influence of human activity on animals and wildlife, and developing conservation plans. Given the state's diverse geography, including its extensive forests, rugged Pacific coastline, and fertile fields of the Columbia Plateau, zoologists and wildlife biologists are among the most highly concentrated occupations in Washington.
Location Quotient: 5.35
West Virginia — Mine Shuttle Car Operators
West Virginia is still one of the largest coal-producing states in the U.S., so when it comes to occupations with the highest location quotient, you can bet jobs related to this industry are huddled near the top of the list. Mine shuttle car operators, who operate underground diesel or electric-powered shuttle cars, come in at number one in the state and across the country when it comes to location quotient. These workers are responsible for using mine shuttle cars to transport materials from where the miners are working to the conveyor that transports the materials out of the mine.
Location Quotient: 85.74
Wisconsin — Paper Goods Machine Setters, Operators, and Tenders
In Wisconsin, paper good machine setters, operators, and tenders are among the top occupations in the state compared to the national average. These occupations also top the list according to location quotient when compared with other U.S. states. Employees in this field set up, operate, and tend paper goods machines that perform a variety of functions. These include sawing, corrugating, banding, wrapping and sealing paper or paperboard sheets into products.
Wisconsin's paper industry produces over 5 million tons of paper and over 1 million tons of paperboard annually. Wisconsin's output of all manufactured paper products in 2018 exceeded $18 billion, well ahead of second-place Pennsylvania at nearly $10.9 billion.
Location Quotient: 4.60
Wyoming — Wind Turbine Service Technicians
Wind power in the United States has more than tripled over the past decade, and Wyoming has the highest location quotient among any other state for wind turbine service technicians. Wyoming is windy, there's no denying that. The state ranks first in the U.S. with an annual average wind speed of 12.9 mph and frequent periods when the wind reaches 30 to 40 mph, according to the University of Wyoming.
Workers in this field inspect, diagnose, adjust, and repair wind turbines. Climbing wind turbine towers is a primary function of this job, which might be daunting to some. They also monitor turbines electronically 24/7, and when a problem is detected, they travel to the site to make repairs.
Location Quotient: 14.95
How to find interesting jobs
Not all jobs are as interesting as the next. But since the idea of an interesting job is fairly subjective, an occupation someone might find boring could be captivating to you. To begin your search for how to make money at an interesting job, you might first turn to a job board. And while this can be a good place to start, it can also be a bit time consuming if you don't know what jobs you're looking for.
Instead, using compilations like this and writing down aspects of a job you're most interested in can be a more efficient way to pinpoint what you might deem an interesting job. Think outside the box when it comes to finding these kinds of jobs. They're out there, you just might not know it yet.
Bottom line on the most interesting jobs
Career fields in the United States are vast, which means there are countless weird jobs that will likely pique your interest. From commercial diver to gaming dealer, travel guide to petroleum engineer, if you're looking for a career change, remember to keep an open mind. You'll be surprised at what jobs you can find.

Search Over 80,000 Care and Service-Related Jobs
Connect with paying families looking for care and service-related work. Available jobs include child care, tutoring, senior care, pet care, and housekeeping.
Sign up for Care.com now
Earn Great Pay Working From Home
Free 3-class intro teaches you how to launch a bookkeeping business
Access the training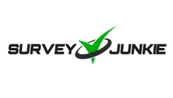 Earn Cash Taking Surveys
Join a community of 20M+ lifetime members who have been paid $76 million to date.
Sign up today