While all grocery stores fulfill the same basic need, they each have their unique drawing point.
Some have specialty generic brands that can help you save on groceries or a specific type of diet or clientele they cater to.
If you've ever wondered what the most popular grocery stores are nationwide, keep reading to discover where each state's loyalties lie.
Get a protection plan on all your appliances
Did you know if your air conditioner stops working, your homeowner's insurance won't cover it? Same with plumbing, electrical issues, appliances, and more. Not being able to make repairs could leave you in a bad situation — but a home warranty could protect you against surprise expenses.
Whether you're a brand-new homeowner or you've owned your home for years, a plan from Choice Home Warranty could pick up the slack where homeowner's insurance falls short.
If a covered system in your home breaks down, you can call their hotline 24/7 for assistance to get it repaired. They have a network of over 15,000 technicians that can assist you, making sure any issue can be taken care of swiftly — without breaking the bank.
Not sure if it's for you? Rest easy: they were named one of the "Best Home Warranty Companies" by US News 360 Reviews and were awarded Best Company's 2020 Consumer's Choice Award. For a limited time, you can get your first month free when you sign up for a Single Payment home warranty plan.
Alabama: Publix
Publix is a popular chain store in the Southeast region, especially Alabama. It was founded in Winter Haven, Florida, in 1930, and there are now over 1,300 stores in the country, 88 in Alabama alone.
The store provides all your grocery needs, but Publix is also known for its in-house sub shop.
Alaska: Fred Meyer
Alaska's most popular grocery store is Fred Meyer, a smaller chain with just over 130 stores and only seven in Alaska. It was founded in 1922 in Portland, Oregon, and is named after its founder.
The store sells all your basic grocery and home needs, complete with a deli, bakery, and pharmacy.
Arizona: Fry's Food Stores
Fry's Food Stores is a chain of grocery establishments exclusive to Arizona, with 127 stores in 34 cities. The chain was founded in California by brothers Donald and Charles Fry.
Fry's made its way to Arizona in the 1960s, where it has since been brought into the Kroger Family of Companies.
Arkansas: Walmart
Walmart is one of the most recognizable and popular grocery stores, with over 4,600 stores in the United States.
The popular store started in Rogers, Arkansas, in 1962, and there are over 130 Walmart brand stores in the state now.
California: Trader Joe's
Trader Joe's is known for its quaint environment, variety of pre-made and unique foods, and friendly customer service.
It was founded in California in 1967 and has 562 stores across 43 states. Over 190 are in California, with 34% of the stores in the state alone.
Colorado: King Soopers
King Soopers is a Colorado-based grocery chain with 117 stores in the state and one in Wyoming. It was founded by Lloyd King in 1947, the first store popping up in Arvada.
The Kroger Family of Companies has incorporated the chain and has all the amenities you'd need at a grocery store.
Stop overpaying when you shop online
Shopping online has its perks. It's super convenient, but it can be time consuming to find the best deals. Instead of hunting for coupon codes (that don't always work!) and opening tons of browser tabs comparing prices, you can try Capital One Shopping.
Capital One Shopping makes saving money effortless. Just add the browser extension and when you check out, it'll scour the internet for coupon codes to help you save cash. And before you check out at 25+ major retailers, Capital One Shopping will notify you with a friendly pop-up if the item you're buying is available cheaper somewhere else.
Capital One Shopping is free to use and won't show you ads. Add it today and stop overpaying!1
Connecticut: Stop & Shop
Stop & Shop is the go-to grocer for many in the Northeast region. The store started in 1914 under the name Economy Grocery Store in Somerville, Massachusetts.
However, the first official Stop & Shop opened in 1941 in Connecticut, and one year later, it was permanently renamed.
Delaware: Acme Markets
Acme Markets is another Northeast favorite, especially in Delaware, which has 15 locations. There are 161 stores, the first of which opened in Pennsylvania in 1937.
In 1999, Acme was acquired by Albertsons, another grocery store retailer. Stores are equipped with groceries, pet care, pharmacies, and whatever else you need.
Florida: Publix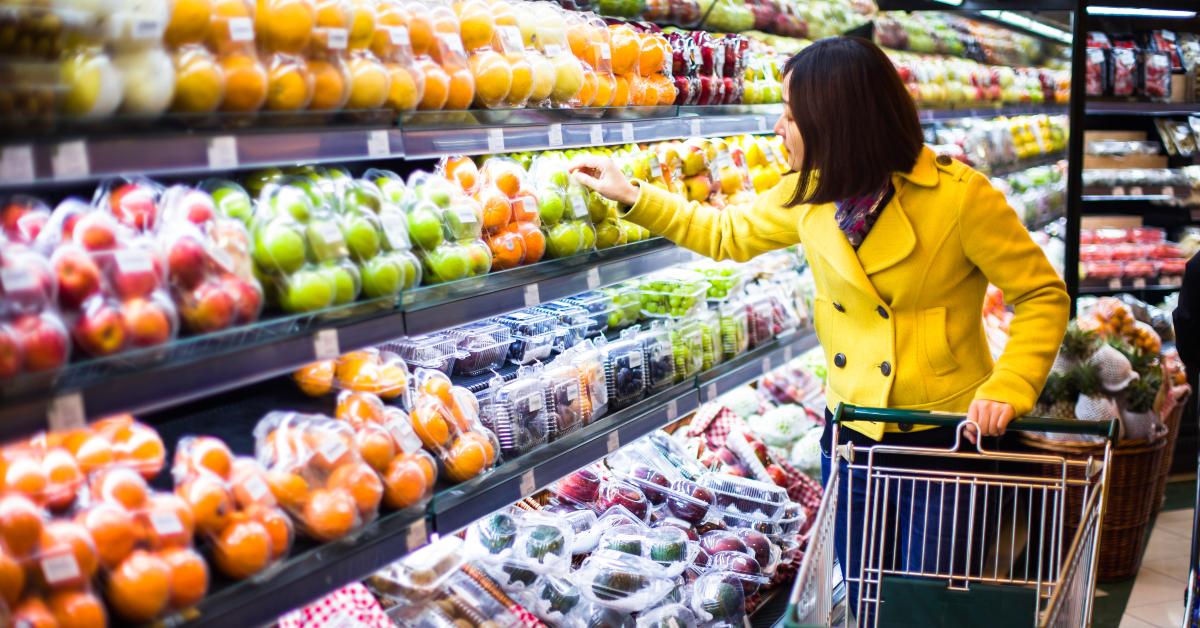 Heading down the east coast, we return to Publix in Florida. As mentioned earlier, the grocery store got its start in Florida, where there are currently 854 stores.
In fact, of Publix's 10 distribution centers, seven of them are located in the state.
Georgia: Publix
Publix is also the most popular store in Georgia, home to 205 of the chain's more than 1,300 locations.
Not only that, but Publix works with a handful of Georgia-based farms and is the site of both their bakery and dairy plants.
Hawaii: Safeway
Hawaii's most popular grocery retailer is Safeway. Opened by M.B. Skaggs in 1915, the first location was in Idaho.
Presently, there are more than 900 Safeways across the country, 23 of which reside among the islands of Hawaii.
Honolulu has the most locations at six, followed by Kailua at three, both on the island of Oahu.
Idaho: Albertsons
Albertsons was founded in 1939 in Boise, Idaho, by Joe Albertson. Since then, the chain has expanded to 384 locations, 39 of which are in Idaho.
The grocery chain has absorbed many others into its umbrella, though, including the previously mentioned Acme Markets,
Illinois: Jewel-Osco
Jewel-Osco has its roots in Illinois, with 183 of its 188 locations in the Midwestern state.
The grocery store started in the 19th century as a door-to-door coffee and tea salesman, eventually settling as Jewel Food Stores.
It merged with Osco Drugs in the 1960s and was purchased by Albertsons Inc. in 2013.
Indiana: Kroger
Kroger is another huge grocery store chain with thousands of name-brand and other acquired stores. There are over 1,300 Krogers total, and 107 are in Indiana.
The company is over 140 years old, getting its start in Ohio in the late 19th century.
Iowa: Hy-Vee
Iowa's most popular grocery store is Hy-Vee, a Midwest-based company with 307 total locations and 157 stores in Iowa alone.
Charles Hyde and David Vredenburg founded the grocery retailer in 1930. Initially deemed Hyde & Vredenburg, the name was eventually shortened to Hy-Vee.
Kansas: Dillons
Originally called J.S. Dillon & Sons, Dillons is a Kansas-exclusive grocery store chain that opened in 1921.
The popular grocery store has a total of 63 locations in the state of Kansas. The more than century-old retailer is also now owned by Kroger.
Earn 2% cash rewards at grocery stores and Costco
The Wells Fargo Active Cash® Card(Rates and fees) is a powerful rewards card that allows you to earn unlimited 2% cash rewards on purchases — including on groceries, even at warehouse stores like Costco.

New cardholders can also earn a one-time cash rewards bonus — $200 cash rewards bonus after spending $500 in purchases in the first 3 months!
If you're looking for a powerful rewards card that offers an extended intro APR period, look no further, the Wells Fargo Active Cash® Card checks that box too!
This card also offers an intro APR of 0% for 15 months from account opening on purchases and qualifying balance transfers (then 20.24%, 25.24%, or 29.99% variable). Which is great for someone who wants a break from high interest rates, while still earning rewards.
The best part? There's no annual fee.
Click here to apply for the Wells Fargo Active Cash® Card now.
Kentucky: Kroger
Kroger is also the most popular grocery retailer for the state of Kentucky, home to 104 locations spanning 55 cities.
In 2017, the University of Kentucky renamed its Commonwealth Stadium to the Kroger Field following a $1.85 million per year deal with the corporation.
Louisiana: Walmart
Heading further south, Louisiana's most popular grocery store location is Walmart. There are 138 stores in the state, including supercenters, neighborhood markets, Sam's Clubs, and more.
Aside from shoppers, there are over 36,000 Walmart employees in Louisiana alone.
Maine: Hannaford
Maine's most popular grocery store is Hannaford, which originated in Portland, Maine in 1883 as a horse-drawn produce cart. Now, it's a multi-state chain in the Northeast region.
There are over 180 Hannaford locations throughout the Northeast in Maine, Massachusetts, New Hampshire, New York, and Vermont.
Maryland: Giant Food
Giant Food is a grocery store chain based in the District of Columbia, Maryland, and Virginia area, with 94 of its 166 locations in Maryland alone.
The first Giant Food location opened in 1936 in Washington, D.C. It then made its way to Virginia and then to Maryland in 1946.
Massachusetts: Stop & Shop
Going back to New England, Stop & Shop returns as Massachusset's most popular grocery store. As mentioned earlier, the first Stop & Shop opened in the state, though under a different name.
Of the nearly 400 stores throughout the Northeast, 126 (32%) are in Massachusetts.
Michigan: Meijer
Meijer is a Midwest-based grocery chain that first opened in Greenville, Michigan, during the Great Depression.
Today, there are 265 locations across Michigan, Ohio, Indiana, Illinois, Wisconsin, and Kentucky. A total of 123 Meijer locations are in the state.
Minnesota: Cub Foods
Cub Foods is Minnesota's most popular and local grocery store, with locations all across the state and even one in Illinois.
Cub Foods originated in Minnesota in 1968 and prides itself on being a focal point for local communities. They also source all their dairy locally.
Mississippi: Walmart
Walmart returns again as Mississippi's most popular grocery store. There are 86 retail stores in all, including 65 supercenters, discount stores, neighborhood markets, and more.
The state is also home to three distribution centers and one fulfillment center and supplies over 25,000 jobs.
Missouri: Walmart
Walmart is also Missouri's most popular grocery store, employing over 45,000 associates. There are 156 retail stores, including 112 supercenters and 19 Sam's Club locations.
Missouri also hosts four Walmart distribution centers and has contributed $60.9 million to the Walmart Foundation.
Montana: Albertsons
Montana's most popular grocery spot is Albertsons. There are a total of 30 store locations scattered throughout the mountainous state.
The stores span 19 cities, with the city of Billings housing seven just by itself.
Nebraska: Hy-Vee
Hy-Vee returns to this list in the Midwest again, this time as Nebraska's most popular grocery store. There are 27 Hy-Vee locations in the state.
Stop by to get your groceries and food for the week, pick up some fresh flowers, or even order fresh curbside meals for pickup.
Nevada: Smith's Food and Drug
Smith's Food and Drug, Nevada's most popular grocery retailer, is currently a member of the Kroger Family of Companies member.
It was acquired in 1999, but the first store opened in Utah in 1911, nearly a century earlier.
Though Utah-based, there are 46 Nevada locations in 12 cities and others scattered throughout the West.
New Hampshire: Market Basket
Returning to the east coast again brings us to Market Basket, New Hampshire's most popular grocery store.
There are locations all along the east coast, though it started in Lowell, Massachusetts, as a store called The Acre.
The shop would be renamed DeMoulas Super Markets and finally Market Basket in 1975.
New Jersey: ShopRite
Staying on the east coast, ShopRite is the most common grocery store in the Garden State. The store originated in the 1940s and was an early member of Wakefern Food Corp. in Newark.
There are ShopRite locations all along the Northeastern coast, including New Jersey, New York, Maryland, and more.
New Mexico: Walmart
Walmart returns to this list yet again, now in the southwest as New Mexico's most well-traversed grocery stop.
There are 53 total Walmart retailers in the state, including 35 supercenters and seven Sam's Club sites, as well as neighborhood markets and discount stores.
New York: Wegmans
Wegmans is a New York-based superstore known for its delicious fresh food options, including subs, pizza, wings, and more.
It was founded in 1930 and has since expanded to over 110 locations across the Northeast, including New York, New Jersey, Pennsylvania, Delaware, and more.
North Carolina: Harris Teeter
Harris Teeter is North Carolina's most popular grocer, getting its start in the state in 1960 by business partners W.T. Harris and Willis Teeter.
It is now under the Kroger corporate umbrella, with 258 stores total, most of which are in North Carolina.
North Dakota: Walmart
Walmart is back yet again, now in North Dakota. The sparsely populated Midwestern state only has 17 Walmart retail centers, including 14 supercenters and three Sam's Club stores.
Despite the smaller force, it's still a great one-stop grocery store that provides over 4,600 statewide jobs.
Ohio: Kroger
Kroger's reach is felt throughout the country, be it the store itself or its numerous subsidiaries.
It got its start in Cincinnati, Ohio, in the year 1883. It still reigns supreme as the most popular grocer in the state.
There are 195 Krogers in the state, spanning more than 110 cities.
Oklahoma: Walmart
Oklahoma also heralds Walmart as the state's most popular grocer. There are 134 total Walmart or affiliated stores scattered throughout, including 81 superstores and 13 Sam's Club locations.
There are two in-state distribution sites, and statewide donations to the Walmart Foundation come to $37.8 million.
Oregon: Safeway
As mentioned earlier, Safeway started in Idaho in the early 20th century and is now Oregon's most sought-after grocer.
Of the over 900 countrywide Safeway shops, 95 of these stores are in Oregon across over 60 cities.
Pennsylvania: Giant Food Stores
Not to be confused with the previously discussed Giant Foods, Pennsylvania's most popular grocer is Giant Food Stores.
This retailer got its start in 1937 in Lewistown, Pennsylvania, and is exclusive to Pennsylvania, with over 160 locations statewide.
Rhode Island: Stop & Shop
Stop & Shop didn't start expanding into Rhode Island until 1956, where it's now the most sought-after grocery store in the small state.
There are a total of 27 locations in Rhode Island across 19 cities.
South Carolina: Publix
South Carolina's most favored grocery chain is Publix. There are 70 stores throughout the state.
Publix sources produce from several farmers in the Carolinas, with produce including tomatoes, squash, berries, grapes, beets, turnips, and peaches,

South Dakota: Hy-Vee
Iowa-based Midwest grocery chain Hy-Vee is also the go-to stop for the residents of South Dakota. There are 13 stores throughout the state, which only has a population of around 885,000 people.
Tennessee: Publix
Tennessee is yet another state where Publix reigns supreme above other grocery chains, with 58 stores throughout the southern state.
Publix also sources local Tennessee farms for produce, including tomatoes, butter lettuce, pole beans, green beans, peppers, squash, and zucchini.
Texas: H-E-B
The Lone Star State's most coveted grocery store is H-E-B, founded in 1905 in Kerrville.
Today, there are 325 stores dotted throughout the large state, spanning 151 cities. The locations include H-E-B, H-E-B Plus, Joe V's Smart Shop, Central Market, and Mi Tienda stores.
Utah: Smith's Food and Drug
Smith's Food & Drug was founded in Utah (specifically Brigham City) before it was even named Smith and Son's Market.
The state's most popular grocery store has 141 locations all across the mountainous west lands, with 53 shops in 35 Utah cities.
Vermont: Hannaford
Hannaford is the most sought-after grocer in Vermont, with 17 stores throughout the Northeastern state.
It wasn't until 1971 that Hannaford came to Vermont, though. A total of 59 markets went up that year in Vermont, Maine, and New Hampshire combined.
Virginia: Food Lion
Virginia's most popular market, Food Lion, was actually founded in North Carolina in 1957.
Today, there are locations throughout the Southeast and Mid-Atlantic in 10 states, Virginia among them.
Food Lion takes care to display fresh and local produce, as well. Virginia boasts bell peppers and apples.
Washington: Safeway
Safeway makes one more appearance on this list in Washington. The Pacific Northwest state has over 180 locations, making up roughly 20% of all stores countrywide. Washington state has a population of around 7.62 million.
West Virginia: Kroger
Kroger is also West Virginia's most popular grocer, with around 40 stores that span 29 of the state's cities.
The state's population is around 1.79 million.
Wisconsin: Pick 'n Save
Wisconsin-based Pick 'n Save opened in 1872 under the name Smith, Roundy & Co, but the first official Pick 'n Save opened in 1974. The store was incorporated into the Kroger Family of Companies in 2015.
There are a total of 84 locations in the state, spanning 51 cities.
Wyoming: Albertsons
Wrapping up this list in Wyoming is Albertsons. There are a total of 10 store locations in the state, spanning a total of eight cities. For context, Wyoming's population is only roughly 579,000 people.
Bottom line
For many, grocery stores aren't just a place to pick up some food for the week but an integrated part of their routine and community.
Even big chain stores tend to have regional appeal and charm and special deals to help communities cut grocery costs.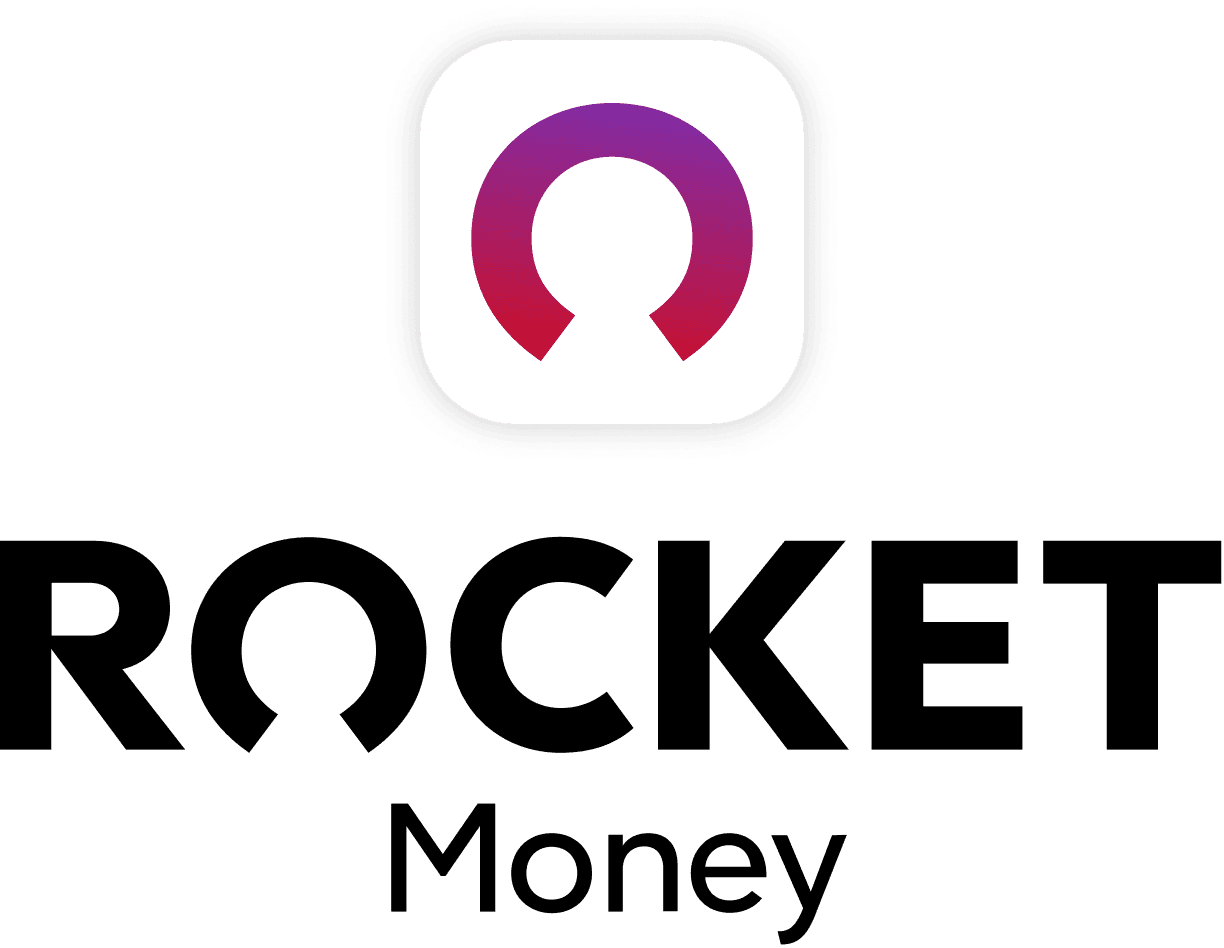 Rocket Money Benefits
Automatically find and cancel subscriptions
Slash your monthly phone, cable, and internet bills
Save an average of up to $720 a year