College can be expensive, so you want to make sure you're getting a useful education for the money you're putting down or borrowing.
However, some degrees are better than others when it comes to landing a job when you get out of school. After all, you don't want to be looking for ways to pay off debt on a degree that doesn't pan out.
Here are some degrees that might not give you the best bang for your buck as you consider a particular career after graduation.
Creative writing
Pursuing a creative degree may not make you much money after college, and that's particularly true of creative writing.
The publishing field isn't lucrative for many writers (unless you're a big name), so you may be stuck with a degree that won't help you get a sustainable job after graduation.
Communications
One issue with a communications degree is that it could be too broad depending on the program and the classes required for the degree. Instead, focus on a specific type of communication like journalism, marketing, or public relations.
Fashion design
Fashion design has become more popular, and more competitive, with social media and reality competition shows looking for new designers. The market may be oversaturated and it could be difficult to stand out.
If you enjoy fashion, consider other positions in the industry, including writing for fashion publications or working as a buyer or stylist, which may help you earn more money.
Hospitality
Travel habits have changed in recent years due to the pandemic, and have affected places like hotels. Events planners and hospitality management have also taken a hit. But you may still have options if you want to pursue a career in hospitality.
For example, consider getting a business degree that may be more useful when finding a job after college. You could still use it to get a job in hospitality or have the flexibility to find a position outside of hospitality that would require a business degree.
Education
Teachers are amazing resources for students across the country. Despite a nationwide teacher shortage, salaries often do not reflect their importance in society. Plus, nearly 50% of new teachers leave the profession within their first five years.
If you feel the strong desire to be a teacher, it would be wise to have a backup plan in case you need to leave the profession.
Computer science
There's been an emphasis in recent years on computer science careers, but that focus has led to an oversaturation of computer science graduates compared to the number of jobs available.
If you still want to get a computer science degree, find ways to make yourself stand out among other applicants such as internships and training or certification in specialized skills.
Culinary arts
If you want to work in a restaurant or get a job as a personal chef, a culinary arts degree might not give you the experience and education you need to cook or bake for a living.
Instead, ask around to local restaurants you like or talk to chefs in your area to see if it's possible to get a job working with food without a degree.
Music
Music may be a wonderful thing to participate in, but it could be difficult to make enough money with a music career to cover the cost of getting a music degree. Instead, get a degree in a field that may be more lucrative and use your free time to practice music.
You may even be able to use your music to make money with a side hustle while earning a salary that can pay your bills another way.
Performing arts
If you want to be an actor, it may be better to act than to go to school for it. You don't need to enroll in a college or university to take acting classes.
Practice, auditions, and real-world experience can also be more helpful than sitting in a classroom or lecture hall. Try landing your next best role instead of spending cash on a degree.
Criminal justice
If you're interested in a job in law enforcement, a criminal justice degree may not be as helpful as other options. You might want to apply for a job directly and go through training that may be paid for by a police department or sheriff's department.
If you want to get a degree that could be used as a stepping stone for law school, find out which degrees your favorite school may prefer. You might be surprised that they want your undergraduate degree to be in a different field.
Languages
There may be few opportunities for foreign-language majors once they leave college or a university, which may make it a less-than-desirable degree.
Instead, consider getting a minor in a language you're interested in and major in something else you're interested in. For example, you could get a business degree and work internationally.
Religious studies
You may be interested in studying the spiritual side of life, but it might not help you financially. A religious studies degree could lead to a low-paying job in exchange for a high debt load from your degree.
Instead, consider training that may be paid for by a local religious organization, or major in something else and minor in religious studies.
Exercise science
Exercise is a good component of a healthy life, and you may want to help others follow a plan for a healthy life as an exercise science major. But majors in this field may not make enough to cover college debt or everyday expenses when they graduate.
Instead, look into certification programs that may be more affordable or find out how you can become a trainer or instructor without a college degree.
Tourism
The pandemic proved that the tourism industry can change dramatically. In addition to COVID-19 keeping tourists at home, some travelers may be trying to fight inflation by staying closer to home and spending less on trips.
If you want to stay in the tourism industry, it may be a good idea to save extra cash in an emergency fund to weather the ups and downs of the industry.
Advertising
Working for an ad agency today could be difficult if you're trying to create interesting ads that pull in a viewer. Instead, ads are usually targeted based on the interest of particular internet users who may not interact with ads the way they once did.
If you still want to pursue an advertising degree, consider taking classes about social media or online advertising. That may make you stand out more as a job candidate and help you earn some extra cash.
Bottom line
Before you commit to a degree, sit down and find out what kind of careers that degree could be useful for. You also may want to find more affordable options to take some general classes or summer classes to get the degree you want at a lower cost to reduce your financial stress.
And remember that in the end, it's important to be happy with whatever major you pursue. You may be able to find a way to make any degree work for you.

Search Over 80,000 Care and Service-Related Jobs
Connect with paying families looking for care and service-related work. Available jobs include child care, tutoring, senior care, pet care, and housekeeping.
Sign up for Care.com now
Earn Great Pay Working From Home
Free 3-class intro teaches you how to launch a bookkeeping business
Access the training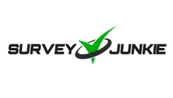 Earn Cash Taking Surveys
Join a community of 20M+ lifetime members who have been paid $76 million to date.
Sign up today