Warning
Mvelopes was a budgeting app that used the envelope budgeting method to help you save money. The app is no longer available as the company behind it discontinued its services on Dec. 29, 2022. Explore its alternatives in our list of the
best budgeting apps
.
Getting your spending under control can be difficult, but it's often necessary if you want to pay off credit card debt or save money for specific goals. If you need help creating and sticking to a budget, it can make sense to simplify the process with a budgeting app. But which app should you choose?
If you're familiar with the cash envelope method of budgeting, which is a popular budgeting strategy, you might consider the Mvelopes budgeting app. This app is designed to help its users save money by offering different plans and features. Let's see how it works so you can decide whether Mvelopes or another budgeting software option might be the best fit for you.
What is Mvelopes?
Mvelopes is a budgeting app offered by Finicity, a financial services company owned by Mastercard. The app is designed to help its users quickly and easily create a personal budgeting plan that should reduce spending, help eliminate debt, and help you learn how to save money. Mvelopes is available on both iOS and Android devices, including the Apple iPhone.
The design behind Mvelopes is supposed to take the difficulty out of making and sticking to a budget, something that many individuals struggle with. And by all accounts, Mvelopes users are seeing success. On average, users are paying off more than $17,000 in debt using the app, according to Mvelopes.
This is likely due to having a solid money management plan to base their budgets around, as it's estimated Mvelopes users save an average of more than $6,000 compared with people without a spending plan.
Mvelopes is also favorably reviewed on the App Store with more than 4,000 ratings and reviews and an above-average 4.4 out of 5 overall rating.
How to use Mvelopes
Mvelopes takes the classic budgeting strategy of using cash envelopes and converts it to a modern, digital-age process. The original cash envelope strategy involves setting aside multiple envelopes for different budget categories, which could include groceries, rent, and monthly subscriptions. You would then put cash into each envelope and use that cash during the month for those specific categories. Once you run out of cash in an envelope, you stop spending in that category.
It could be an excellent budgeting strategy if it works for you, but using cash to pay for things is becoming slightly outdated. Mvelopes solves this problem by allowing you to connect the app to your financial institution. This connects your bank accounts and credit card accounts, which makes it easy to automatically track your spending and see account balances. You can still manually add cash transactions to the app as well.
Mvelopes lets you create different digital envelopes, customize the amount in each envelope, and add your income so you can better manage your budget. As expenses start to automatically populate in the app from debit or credit card transactions, you can assign each transaction to a specific envelope. If you use all the money assigned to an envelope, you'll know it's time to stop spending in that category for the month.
You can also explore other features of the app depending on which plan you select. These features could include quarterly coaching sessions, a personalized financial plan, and access to the Mvelopes Learning Center.
Who is Mvelopes best for?
If you're starting out with learning how to manage your money, using Mvelopes could make a lot of sense. But it might not make sense in every situation. Here are a few scenarios where it might make sense to use Mvelopes:
You find it difficult to budget on your own
You like the envelope budgeting system
You don't do many cash transactions
If you haven't had success trying to budget on your own, Mvelopes could help. It's easy to use and it was designed to get people into a routine of tracking their spending so they can spend less and save more.
But keep in mind that this type of app is likely best if you mainly use credit or debit cards for your transactions. If you typically use cash, it will take more effort to use Mvelopes and manually enter your transactions into the app. You also have to like the envelope budgeting method because this is the budgeting strategy used by Mvelopes.
Finally, you can't be against paying a monthly or annual subscription fee to use Mvelopes, as there isn't a free version of the app. It might offer a free trial subscription from time to time, but you'll eventually have to choose one of the paid plans. This includes Basic for about $6 per month, Premier for about $10 per month, and Plus for about $20 per month. Each plan offers the linked bank account and unlimited envelopes features, but the higher plans also provide advanced features such as meeting quarterly with a personal finance trainer.
How much can you save with Mvelopes?
Your overall savings with Mvelopes depends on your financial situation and your dedication to staying on budget. According to Mvelopes, the average savings for its users was $6,175 in the first year. That's a hefty amount for one year of using the app, but again, your savings likely depend on multiple factors, including your total income and expenses.
Consider these tips to help get the most out of the Mvelopes app and potentially increase your savings:
Connect financial accounts. If you want your everyday transactions to show up in Mvelopes automatically, connect your bank accounts to the app. Mvelopes works with different banks to connect your checking accounts and savings accounts, as well as your credit cards. This makes it easier to track your spending when you aren't using cash.
Set a realistic budget: You get to set your income in the app, which gives you a maximum amount for your budget. If you want to save money, you'll need to spend less than what you make. But you also want to be realistic about your budget by setting a spending goal that's achievable. If your goal isn't realistic, you might risk losing motivation and not saving any money.
Adjust your budget. You might not realize how much you spend in certain categories until you've tracked your spending for a month or two. Once you have an idea of your monthly spending in different categories, adjust your budget by cutting down specific expenses where you think you're spending too much.
If you stick to your budgeting strategy with Mvelopes, you're likely to save money each month. And if you adjust your spending as you get used to your spending habits, you're likely to save even more money. Depending on your situation, the money you save could go toward paying off debt or hitting certain savings goals.
FAQs about Mvelopes
How much does Mvelopes cost?
Mvelopes offers three paid subscription options, including Basic, Premier, and Plus. The Basic plan is about $6 per month, Premier is about $10 per month, and Plus is about $20 per month. Advancing to the higher tiers unlocks additional benefits. You have the option to pay for the Premier and Plus subscriptions on an annual basis, which offers some savings over the monthly plans.
What are the benefits of using Mvelopes?
The Mvelopes budget app offers users a simple way to stay on budget using the cash envelope budgeting method. This method could help you get out of debt by eliminating overspending. Depending on your Mvelopes plan, you might receive benefits such as live chat supports, access to the Mvelopes Learning Center, sessions with a financial coach, and a personalized financial plan.
What's the difference between Mvelopes and other budgeting apps?
Mvelopes simplifies the way you budget by helping you track your spending in different categories you create, which could include groceries, entertainment, and dining out. Once you hit the limit you've set for yourself in a specific category, you stop spending in that category, if possible.
This is a different approach from some other budgeting apps, including Simplifi and Rocket Money. These types of apps can also help you track your spending, but they don't necessarily use the envelope strategy.
How to get started with Mvelopes
If you want to use the Mvelopes budgeting app, here are the steps to get started:
1. Create an account on the Mvelopes website or with the mobile app (available on iOS and Android devices) by clicking on "Sign Up For Free."

2. To create an account, choose one of the available subscription plans.

3. Finish the account creation process by creating a username and password, adding payment information, and confirming your account.

4. With your Mvelopes account created, you can log into the app to start setting up your budget.

5. Link bank accounts to help track your spending.

6. Add your sources of income to know how much you can spend.

7. Set up envelopes for your spending categories.

8. When you start to have transactions, assign them to different envelopes.
Alternatives to Mvelopes
If Mvelopes doesn't seem like the right budgeting tool for you, consider other budgeting app options such as YNAB (You Need a Budget) and Rocket Money.
YNAB is a budgeting app that offers a subscription plan on a monthly or annual basis. New users are estimated to save more than $600 in their first two months and more than $6,000 in their first year. YNAB is accessible from a computer or mobile device and lets you set financial goals to help you stay on top of your budget. Because you can connect your bank to the YNAB app, it's easy to track your non-cash spending.
Learn more in our YNAB review. 
Rocket Money is a popular budgeting app that offers loads of features, including subscription management, spending insights, bill negotiation, free credit scores, spend tracking, and goal setting. With more than 2 million users, tens of thousands of high ratings, and availability on both the App Store and Google Play, Rocket Money is often seen as one of the best budgeting apps available.
To learn more, check out our Rocket Money review.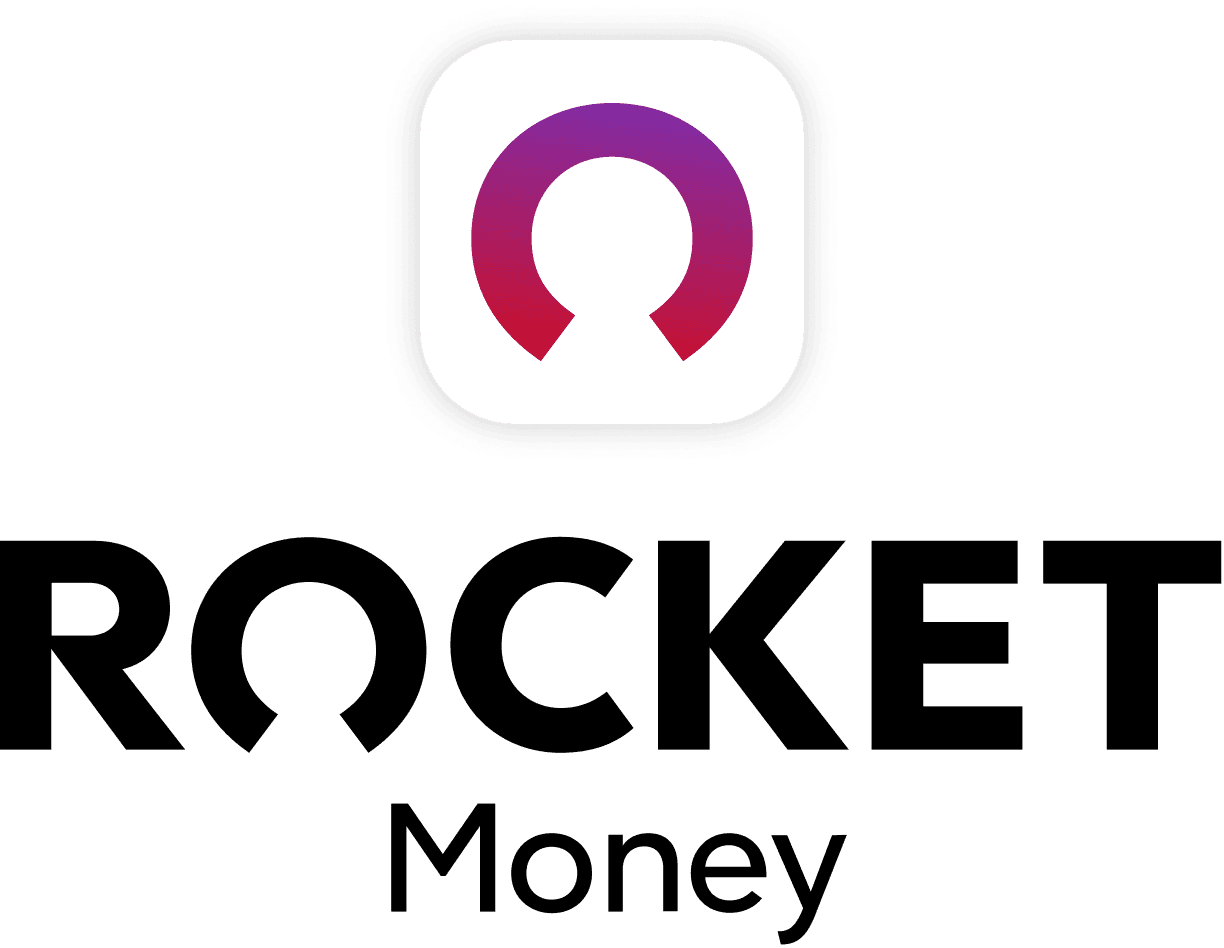 Rocket Money Benefits
Automatically find and cancel subscriptions
Slash your monthly phone, cable, and internet bills
Save an average of up to $720 a year