Being an NBA fan isn't cheap: between tickets, merch, and streaming packages, almost everything surrounding NBA fandom costs money. But which fanbases have it worst? Which are the most and least willing to buy tickets, concessions, and merch to support their squad? The FinanceBuzz team surveyed fans of all 30 NBA teams to find answers to these questions and more.
Key findings
Rockets fans spend the most on concessions ($127) and alcohol ($47) when they attend a game in person. Jazz fans spend the least ($39 and $14).
Bulls fans spend the most money on team merchandise, $288 annually.
52% of Pelicans fans own merchandise of other teams, the highest percentage of any fanbase.
1 in 5 fans watch fewer games or have been burned for a live ticket purchase because of teams resting healthy star players.
NBA teams that cost the most to see in person
As the NBA's popularity has grown, so has the ticket demand, driving fans to the secondary market through platforms like StubHub. Many factors can influence the cost of an NBA ticket, but the most significant are the teams playing and the cities they represent.
Cities with larger and more affluent fan bases are more likely to pay top dollar for tickets, especially when their team is winning. To determine which NBA teams are the cheapest and most expensive to see in person, we analyzed over 1.9 million StubHub ticket sales from the 2022-2023 season.
Being a basketball fan in the Bay Area can be expensive, especially for fans of the Golden State Warriors. Warriors tickets are the priciest in the NBA, with an average cost of over $300 for a seat at Chase Center.
The rest of the teams rounding out the top five in terms of expensive tickets are some of the most successful and well-known franchises in NBA history. Fans can expect to pay an average of $273 to watch the Knicks at Madison Square Garden, while home game tickets for the Los Angeles Lakers ($255), Boston Celtics ($235), and Chicago Bulls ($210) are also among the most expensive in the NBA.
But as fans also know, when great teams come to town, locals also want to watch. Both the Warriors and Lakers are among the three most expensive tickets for home and away games. It costs $318 on average to catch LeBron James and the Lakers on the road, while Steph Curry's Warriors demand an average cost of $300 when they come to town.
How fans feel about load management
But what happens when star players don't play? In the NBA, a recent trend known as "load management" has emerged where teams rest healthy star players during the season. While potentially a good strategic decision for teams and players, it can negatively impact fans who have purchased tickets in advance to see famous players. 
We wanted to determine how many fans have been affected by last-minute lineup changes due to load management and see what they think about the practice.
Our survey found that 36% of fans feel that load management is detrimental to fans and the game as a whole. In response to this sentiment, the NBA is experimenting with new rules to address the issue this season.
However, load management may also have a financial impact on teams. More than 20% of fans reported watching fewer games than usual due to load management, and nearly the same percentage have purchased tickets specifically to see a star player, only to be disappointed when that player was rested. Additionally, 12% of fans say they have skipped attending games in person due to teams resting their star players.
Fans who spend the most and least on concessions
When many fans take in a game in person, snacks are an essential part of the NBA experience, though the average amount that different fan bases spend on food and drinks can vary.
Houston Rockets fans spend more than anybody else at games, at $127 on average. That's nearly double the leaguewide average of $66.
On the other hand, Utah Jazz fans are the most frugal in the league, spending less than $40 at the concession stand when they catch a game.
Fans who spend the most and least on alcohol
While having a beer at the game tends to be more closely associated with baseball and football fans, plenty of NBA fans enjoy grabbing a drink at the arena.
Across the league, the average fan spends around $25 per game on alcohol, with Rockets fans leading the league by spending nearly double that amount ($47). Once again, Bulls and Lakers fans spend the second and third most after Houston.
Jazz fans spend less than any other fanbase on alcohol when they attend games in person.
Fans who spend the most and least on merchandise
Beyond buying tickets and concessions and cheering on their favorite team in person, NBA fans often show their support by wearing the gear and merchandise of their favorite franchise and players (sometimes including players on other teams).
Bulls fans lead the league in the amount they spend on merchandise annually. This may be partly due to the enduring popularity of multiple players from the franchise's legendary teams from the 1990s. Retail chain Lids announced that the jerseys of Scottie Pippen, Michael Jordan, and Dennis Rodman were all among the ten best-selling jerseys at their stores in 2022.
Including the Bulls, nine of the ten fan bases that spend the most on team merchandise all support teams that made it at least as far as a play-in game for the NBA playoffs last season. This seems to show that a successful and exciting on-court product can affect fan spending when it comes to merchandise.
Fans of the Portland Trail Blazers spend the least on merchandise — just $61 annually. That amount is less than half the leaguewide average of $126, and it seems unlikely that the total will rise in the near future following the trade of Damian Lillard, the all-time leading scorer in franchise history.
Fans who buy merchandise from other teams
The NBA is a league that prioritizes showcasing its star players more than any other sport. This is why load management has become a significant topic of discussion. Many fans have favorite players they enjoy watching and supporting, even if those players are on teams different from their own.
This also means that many fans own merchandise of their favorite players, regardless of who they play for. In fact, 52% of New Orleans Pelicans fans say they own merchandise of a different team, the highest rate in the league. Half of Brooklyn Nets fans say the same.
Alternately, fans of the Cleveland Cavaliers and Milwaukee Bucks are the most ride-or-die for their squad and only their squad in the league. Just 14% of Cavs fans and 17% of Bucks fans own merch of a different NBA team, the only franchises where less than 20% of fans have gear of another squad.
How to save while supporting your squad
No matter what team or player you root for this NBA season, here are some ways to save money while supporting your team:
Save on team gear while shopping online. Outside the team store, there is nowhere better than the internet to find team clothing and apparel. Check out our review of Capital One Shopping to see how it could help you save money while filling up your online shopping cart.
Get rewarded for online purchases. Not all rewards credit cards are created equal. Our breakdown of the best credit cards for online shopping can help you maximize points when buying things like team gear and game tickets online.
Earn points and rewards for what you buy every day (including game day). Fans support their favorite teams around the clock, and sometimes that means buying snacks before the big game, getting new team gear, or buying last-minute game tickets. Using one of the best credit cards for daily use is a great way to get rewarded for all those purchases and so much more.
Methodology
FinanceBuzz surveyed more than 1,275 NBA fans in September and October 2023. A minimum of 20 responses per team were collected, and responses were then averaged. Data on average ticket costs for home and road games are based on more than 2 million resale market sales recorded by seatdata.io.
Lucrative, Flat-Rate Cash Rewards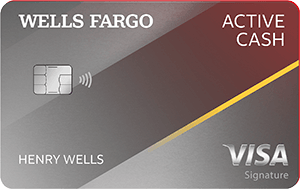 5.0
FinanceBuzz writers and editors score cards based on a number of objective features as well as our expert editorial assessment. Our partners do not influence how we rate products.
Current Offer
$200 cash rewards bonus after spending $500 in purchases in the first 3 months
Rewards Rate
Earn 2% cash rewards on purchases