In the workplace, a little silence can go a long way.
Saying the wrong things at work can give your co-workers and superiors a bad impression, possibly hurting your career.
Many people don't realize that some common phrases are problematic in the workplace. So, if you want to move beyond living paycheck to paycheck, think twice before uttering the following.
'No problem'
When someone says "thank you," responding "no problem" might seem harmless. However, while your intentions are good, some people might misinterpret this as a negative phrase.
"No problem" can give the subtle impression that it really was a problem, or at least an inconvenience.
Responding with a "you're welcome" is better. Why? Because many people expect to hear this phrase, and it prevents them from questioning whether they've been a nuisance in some way. "Happy to help" is another good phrase to use.
'I don't get paid enough for this'
Perhaps you feel this way, and your feelings might be valid. But even if that is the case, these are not thoughts you should share with co-workers.
Doing so can create an unpleasant work environment for everyone. And of course, workers who know they make less than you might be offended.
Instead of complaining aloud about pay, have a private and professional meeting with your boss. There is nothing wrong with asking for a pay raise. And you'll have a better chance of achieving your goal if you go about it the right way.
Pro tip: Even if you fail to get a raise, don't complain about money. In the short term, look for a part-time job, side hustle, or another way to boost your income.
'It's not my job'
It's common for superiors to tack on extra responsibilities that weren't part of your original job description.
Sometimes, these are one-time requests. But it is not unusual for employers to give you new daily responsibilities as your tenure with the company lengthens.
You might view these requests as demands to work for free, and stew about that fact. But perhaps a better mindset is to see the extra work as an opportunity.
Showing initiative goes a long way. When it is time for your annual review, don't be surprised if your hard work earns a raise — or even a promotion.
'Yes' — unless you mean it
Taking on more responsibilities than you can handle can result in missed deadlines or poor work quality.
While ambition is a good thing, make sure you can tackle your superiors' requests before committing to them. It is easy to get overwhelmed when you take on more work than you can handle.
Saying "no" to the boss is risky, and doesn't always go over well. So, try discussing the request with your superior instead.
Explain why you are reluctant to take on the extra work and suggest ideas that will allow you to help get the extra work done while also executing your current responsibilities.
'I hate this job'
Voicing hatred for your job will likely give you a reputation for having a bad attitude. It can also lead your boss to believe you're not committed to the work.
Free speech is your right, but employers also have the right to decide they don't want to work with someone who is disgruntled about their job.
'I just assumed'
You should never assume anything at work. If something is unclear, ask questions. It is better to speak up than to make avoidable mistakes.
"I just assumed" can imply you aren't taking responsibility for your misstep and are justifying it instead. Own up to your mistake and ask for clarification so you avoid the error in the future.
'We've always done it this way'
This phrase can come across as essentially saying "you're wrong" to your superior.
You might find it challenging to do things differently than you have in the past. But procedures change for a reason, and it is common for businesses to implement new methods.
Don't let superiors think you are giving them a hard time. Accepting new procedures will show them you adapt well to change and are willing to learn new things.
'I'm bored'
If you are bored at work, there is a problem. Employers expect you to make the most of your time. After all, that is what they pay you to do.
Chances are good that there is something you can do, no matter how bored you are. At the very least, try cleaning your desk or preparing some work for the next day.
If you have truly done everything you can think of, offer to help co-workers with their projects. It is likely someone else at your workplace needs some help.
'It wasn't my fault'
"It wasn't my fault" indicates that you're placing blame on someone else, often a superior. Blaming others for mistakes or problems can make you appear irresponsible. Rather than say it's not your fault, brainstorm how you can solve the problem.
Employers are less concerned with who is at fault than they are about correcting the issue. You want to show employers you can solve problems, not blame others for them.
'I can't do that'
Maybe you can't do something right this minute. But instead of saying "I can't do that," ask how you can do it. Your employer will appreciate your willingness to do the job.
If time is an issue, see if you can rearrange other tasks, ask for help, or request a deadline extension.
Make sure you truly can't do something before you turn it away. In most cases, a little flexibility will help you to complete the task.
Bottom line
What you say to co-workers impacts your working life. Even seemingly harmless phrases can negatively impact how others perceive your character.
Poor attitudes and behaviors that negatively impact the workplace might cost you a raise — or worse, get you fired.
So avoid these phrases and focus on being positive and helpful. Do your best to assist the company in moving forward, and it will help your bank account swell as your career blossoms.

Search Over 80,000 Care and Service-Related Jobs
Connect with paying families looking for care and service-related work. Available jobs include child care, tutoring, senior care, pet care, and housekeeping.
Sign up for Care.com now
Earn Great Pay Working From Home
Free 3-class intro teaches you how to launch a bookkeeping business
Access the training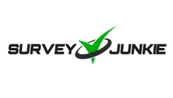 Earn Cash Taking Surveys
Join a community of 20M+ lifetime members who have been paid $76 million to date.
Sign up today