Many retirees have to make an important decision about where they will live after they stop working full-time. Should they stay close to their children and grandchildren? Should they escape harsh winters? Where will their retirement savings last the longest?
The Bureau of Labor Statistics says 10,000 baby boomers are retiring each month. So where are they moving from — and where are they going? 
Here are a few cities that are seeing former workers moving on for their retired lives and some places that are welcoming them instead.
New York City
New York City is a business and cultural center, but it's also an area with a high cost of living. That could be a turn-off for retirees on a fixed income who want to avoid wasting money, which is why so many retirees may be moving out.
More than any other city in the country, this city saw more retirees leave in 2021, with almost 20,000 retirees packing up and moving out, according to the financial website SmartAsset.
Los Angeles, California
Another major city that retirees are fleeing is Los Angeles, which could also be experiencing a decline due to the high cost of living. According to Rocket Mortgage, housing costs alone are 198.2% above the national average.
One reason for the move may be California's taxes, with other nearby states offering retirees better tax rates than the Golden State.
Chicago, Illinois
The Windy City may be blowing some retirees out of town. Illinois ranks second among the states that people are moving away from. 
And 24.1% of those surveyed by moving company United Van Lines said they were leaving the state because they were retiring.
Like other major cities, the cost of living could be a factor, as well as the weather. Chicago is colder than locations farther south, which may appeal more to retirees.
Seattle, Washington
Seattle is home to major companies like Microsoft, Amazon, and others, but those high-paying jobs could push prices higher and retirees out.
The median sale price for a home in Seattle was $800,000 in April, although that cost is down from a five-year high of $893,600 set in May 2022, according to Redfin. 
And more than 26% of people moving out of Washington state said retirement was a major factor for their decision to leave.
Jersey City, New Jersey
Like New York, New Jersey is feeling the effects of retirees leaving the state due to the expensive cost of living.
Redfin tracks searches by city and found four of the top 10 housing markets that Jersey City residents looked at were in Florida, making the Sunshine State the most popular destination for residents.
According to United Van Lines, almost 34% of those who left the state cited retirement as the reason, beating out other primary reasons like a job or family.
Now let's see where all of these retirees are going.
Mesa, Arizona
Arizona has become a popular destination for retirees. In fact, 34.5% of residents moving into the state cited retirement as the primary reason for their move, which was the top reason, according to United Van Lines.
Just east of Phoenix, Mesa welcomed nearly 5,000 new residents over 60 in 2021. The town offers a lower sales tax than Phoenix, which could contribute to its popularity.
Henderson, Nevada
Nevada is one of nine states with zero state income tax, which may make it appealing to retirees, especially those on a tight budget.
Henderson is considered part of the Las Vegas metropolitan area, so retirees aren't far from entertainment, restaurants, casinos, and more if they move to Henderson.
San Antonio, Texas
Another state that doesn't have a state income tax is Texas, so retirees may give the Lone Star State a gold star as a retirement destination.
San Antonio may appeal to price-conscious residents because its housing is more affordable than other Texas cities. According to real estate site Redfin, San Antonio had a median sale price of $274,749 in April, cheaper than other cities in the state.
By contrast, Austin had a median sale price of $570,000, while the median sale price in Dallas was $414,000.
Boise, Idaho
Another affordable city is Boise, which may appeal to West Coast retirees who want to stay in the West. The state's capital, the city centers around the Boise River Greenbelt, with trails and parks.
According to United Van Lines, retirement was cited as the second most popular reason for people to move to the state, behind new residents moving to Idaho for family reasons.
Jacksonville, Florida
In the northeastern corner of Florida, Jacksonville is a thriving metropolitan area with an NFL franchise and large businesses. But it also offers the warm weather and beaches that appeal to many retirees.
A whopping 37.6% of new Florida residents said retirement was the primary reason they relocated to the state. 
And unlike more expensive cities, Jacksonville is a great option for retirees who want to live in Florida on a tight budget. The city's median sale price for a home was $292,250 in April.
Bottom line
Saving for your retirement should be one of the main activities in your working life. As you get close to retiring from full-time work and consider where you'll live, you'll need to make a future budget. 
In addition to housing, remember to include retirement activities such as traveling or the cost of pursuing a hobby like golf.
If you've done a good job of investing and saving money, you may be surprised to find that you can retire early.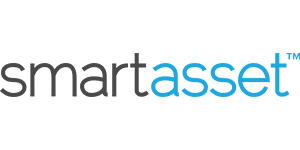 Smart Asset Benefits
Get matched with fiduciary financial advisors
Advisors are vetted and certified fiduciaries
Take the mystery out of retirement planning
Their matching tool is free
Paid Non-Client Promotion