Maybe you're a bit rusty on office etiquette due to an extended stint as a remote worker, want to be more professional, or are a seasoned office worker wondering if expectations have evolved.
No matter your industry, some general office rules are expected in any workplace — especially if you're wanting to stop living paycheck to paycheck and get ahead.
These 15 simple rules will help you remain professional and respectful to colleagues and managers. They could even lead to more work opportunities like a promotion or a raise.
Don't 'reply all' by accident
An unfortunate (and incredibly common) workplace mistake is the dreaded "reply all" email when you only meant to send a response to the original sender or perhaps a few others.
Try to treat work emails as professionally as possible. This includes making sure each email is only going to the intended recipients and not the whole company.
Don't show up late
If you make showing up late a habit, don't make the mistake of thinking people (or your boss) won't notice — especially if a colleague has to cover your work until you get there.
Showing up on time (or even a few minutes early to get set up) is courteous, professional, and a good look if you're in the running for a raise or promotion.
If something does come up and showing up late is unavoidable, shoot your boss and/or team a message so they know when to expect you.
Take private calls away from your desk
If you must take a personal call at work, it's best to find somewhere private to do it and keep the conversation short.
Talking about any sort of personal issues loudly where other colleagues can hear you isn't distracting for other people, but it can let them in on personal information you probably shouldn't be sharing at work.
Avoid gossip
Workplace gossip is bound to happen, and you'll find it in most industries. However, it's best to stay away from gossip and office drama as much as possible.
If your boss or colleagues hear that you're spreading rumors, you'll be seen as an untrustworthy employee and could even be passed up for opportunities like promotions and raises.
Knock before entering
If possible, it's best to knock or announce yourself in some way before entering a colleague's space. This goes for offices, conference rooms, and even cubicles.
If your office has an open-plan layout, knocking may not be necessary, but it's still courteous to announce yourself (or wait a few minutes) if a colleague looks like they're in the middle of something important.
Respect social distancing
While COVID-19 regulations and restrictions vary from office to office, each employee should try to respect the wishes of their colleagues.
If you work with someone who's still trying to social distance while in the office, make sure you respect their personal space.
Plenty of people are still masking up — especially in the colder months — and trying to avoid spreading germs, so try to be as courteous as possible.
Set reminders about meetings
Throughout a busy workday, it's easy to lose track of meetings or scheduled calls — especially if you work remotely and you don't see people going into a conference room to remind you.
To avoid showing up late or missing meetings altogether (which can be a bad look if you're looking to advance in your company), set up reminders through email or on your cell phone.
Dress professionally
Dress codes vary a great deal between industries, and the number of companies requiring business formal attire at work has been rapidly dwindling.
A 2019 Indeed poll found that 50% of companies allow casual dress every day — and that was before the pandemic threw a wrench into company culture.
Even if casual is the norm in your office, it's still important to appear professional. This means clean, well-groomed, and most likely not wearing yoga pants and flip-flops.
If you're new to an office, you can look to experienced colleagues to get an idea of what flies regarding dress code.
Avoid loud distractions
In any office, there is likely a certain degree of collaboration, but if you're around colleagues who you know are concentrating, try to keep the loud, obnoxious distractions to a minimum.
If you're listening to music or a podcast, put on headphones, and if you need to have a conversation with a colleague that could be distracting to others, take it to the break room, a conference room, or even outside.
Remember that work social events are still work
It's important to keep in mind that even when work events aren't in the office setting, they're still work events.
So, if your company organizes a happy hour every month or hosts a big holiday party, take it easy on the alcohol. These are still the same colleagues you have to work with every day.
Respect colleagues' boundaries
It's great to be friendly with colleagues, but there's a fine line between having a friendly relationship and getting too open in the office setting.
This doesn't mean you can't have a "work bestie," but be wary of being too forward with colleagues you don't know that well.
Many people aren't comfortable sharing certain details about their personal lives with co-workers.
Stay home when you're sick
In the wake of COVID-19 lockdowns and shuttered offices, many employees are now hyper-aware when they hear a nearby colleague coughing or sniffling. If you're sick, protect your colleagues by staying home until you feel better.
In certain situations — and if you're feeling up to it — you may be able to work from home. In others, it's best to rest up so you can get back to the office sooner.
Clean up after yourself
The office isn't the place to throw your belongings, or your trash, around.
Employees should be sure to clean up after themselves in any communal spaces, like the kitchen or bathroom, as well as in their own desk area.
Keeping a clean and tidy desk could be a sign to management that you're organized enough to advance in the company.
It's also a good idea to avoid leaving any food in the office refrigerator for an extended period.
Don't take someone else's food
Unless you've been directly offered or management announced that they are catering lunch for the whole crew, don't take someone else's food that they keep in the office.
A six-pack of soda left in the fridge may seem like fair game, but if you're not sure who it belongs to, ask around before taking something a colleague may have been looking forward to.
Silence notifications
If you work in a shared space, it can get very irritating very quickly if your phone is constantly pinging with text messages, emails, Slack notifications, and the like. Avoid distracting your colleagues by silencing notifications during the workday.
Bottom line
When it comes to being kind and courteous in an office setting, most etiquette rules are common sense.
Office workers should do what they can to minimize distractions for their coworkers, keep their appearance and spaces clean, and be respectful of colleagues.
Playing by these often-unspoken office rules is a great way to get noticed and possibly put yourself in a position to get a promotion and boost your bank account.

Search Over 80,000 Care and Service-Related Jobs
Connect with paying families looking for care and service-related work. Available jobs include child care, tutoring, senior care, pet care, and housekeeping.
Sign up for Care.com now
Earn Great Pay Working From Home
Free 3-class intro teaches you how to launch a bookkeeping business
Access the training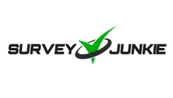 Earn Cash Taking Surveys
Join a community of 20M+ lifetime members who have been paid $76 million to date.
Sign up today