Cars depreciate in value as soon as you drive them off the lot. If you've owned yours for a number of years, more dollars may be dripping away as it sits in your driveway.
Perhaps the car doesn't start anymore or it's old and beat up after years of wear and tear. You may have mounting repair costs that you can't justify paying when a new or new-to-you car may be a better option.
Before you kick that car to the curb, here are some things to consider for your car's next life that could add some extra cash to your pocket. If you're planning to keep your clunker, you can save money by shopping around for the best (and most affordable) car insurance coverage.
Donate it to charity
You can donate your old vehicle to a number of charities. Do some research to find out if there are any near you that will take your car. These charities may be able to use it to deliver food and clothing or as transportation to people they may be helping.
If you donate your car to charity, it may be a good idea to check on the potential tax implications of your donation. Check with your accountant or use a tax software to find out if your car is eligible for a tax write-off and how to get credit for the donation.
Sell it
You may have no use for your older car anymore, but there could still be buyers who are interested in it. One option may be to sell it to a used-car dealer who can give you cash for your car.
You could also try using classified ads or online sales sites to list your car. But you should remember to list your car "as-is" or include a note about its current state and if there are any issues that need to be fixed.
Some buyers may not have a problem buying a car they can fix, but you should be upfront and honest about its condition for those who may have an issue with that.
Fix it up
You do have the option to keep the car for yourself. Check with your local auto repair shop or take your vehicle to a dealer service center to see what kind of work needs to be done and how much any potential repairs may cost.
Prices for new and used cars have gone up in recent years, so compare the cost of repairs to the cost of current vehicles on the market. You may be surprised to find that fixing a car may be more economical than buying one.
Pro tip: If you decide to keep your car, check with the best car insurance companies to see if they might adjust your payments because you have an older model vehicle or to account for the repairs you made.
Offer extras to buyers
If you decide to list your car for sale, remember to highlight any kind of extras you may have to offer. These extras could include maintenance history and the car's owner's manual or paperwork from the original sale.
You may also want to mention any additions you've made to the car, such as a new sound system, tires, or brake pads. Mentioning these features could make your ad stand out from other cars for sale.
Trade it in
Car dealers have low inventory of both new and used vehicles, so now may be a good time to take advantage of the market and trade in your car. 
The trade-in value for your vehicle may be more than you think, and you can either use it to get a new or used car from the dealer. And if you have some time to wait, you may want to see if the dealer can give you a trade-in credit to use when the market has more cars available or to reserve a vehicle that may not be delivered yet.
Pro tip: Check Kelley Blue Book or Edmunds to get an estimate of the amount you might get for your vehicle before you go to a dealer. That will give you a negotiating advantage when a dealer says what they'll offer for a trade-in.
Give it to a trade school
Workers who have trained in automotive trade programs are in high demand, but they need cars to learn on. Check with your local community college or trade school to see if they need a car for teaching purposes. It could help the next generation of auto mechanics study vehicles so they can take that knowledge out into the workforce.
You may want to check with an accountant, tax software, or someone involved with the program to see if your donation would be considered tax-deductible.
Sell it for parts
The saying goes that the whole is greater than the sum of its parts. But if your whole car isn't working, the parts may still have value.
Talk to shops in your area and see what their policies are for buying your car for spare parts. You may be surprised how much you could get for your vehicle, particularly if it's a common model with parts in high demand.
Use it for services
It may not be nice enough to use for services like Uber or Lyft, but there are still ways to put your car in service to make money for you.
Consider a side hustle like delivering packages for Amazon or talk to local merchants who may need a transport service for their goods. You may also be able to use it for a food delivery service like DoorDash, GrubHub, or perhaps a local restaurant that offers a delivery option.
Pro tip: Check out our list of the best side hustles for ideas on how your car could make you money.
Make it an advertisement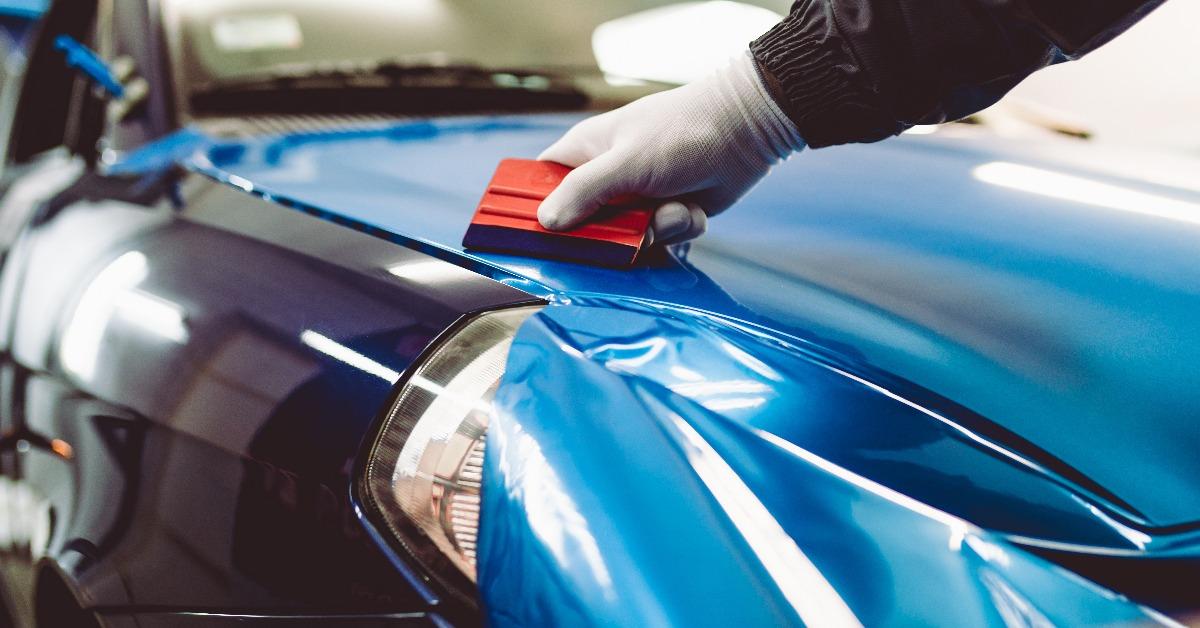 If the exterior of your vehicle doesn't look too bad, consider helping a local business get the word out by transforming your car into a mobile billboard. Companies might offer you cash to add advertisements on the side of your car for potential customers to see. It also could make your car look better, depending on the type of advertising used to cover your vehicle.

Pro tip: Make sure you have one of the best savings accounts before you start offering your car up as a mobile billboard. The money you make by renting the side of your car to a business could generate some additional interest in the bank depending on the type of account you have.
Bottom line
Don't give up on that clunker just yet. There may be options to hold onto it, sell it, or donate it, and each one of those options could help you boost your bank account. 

Do some research before you abandon your car and see how you can get the maximum amount of money out of it before you let it go. Remember to shop around for a better insurance quote if you plan to keep the car. You may be able to unlock additional savings. 
You could save up to $500 with some companies
Compare dozens of providers in under 5 minutes
Fast, free and easy way to shop for insurance
Quickly find the perfect rate for you