Online banks have a lot to offer in terms of easy access and excellent benefits. Even so, switching to an online bank can be a bit intimidating if you're not used to it, especially given all of the headlines about data breaches and bank failures.
The good news is that online banking can be safe, even more so than traditional banking in some respects — if you know how to manage the risks. In most cases, it's not too different from general cybersecurity, like being careful with your account information and using strong passwords. The best banks even offer extensive security measures to keep your banking information safe online.
Learn more about the benefits and risks of online banking before determining if it's right for you.
What is an online bank?
An online bank is a financial institution that exists mostly or entirely online. Rather than driving down to a physical location to do your banking, you'd simply log in to your bank's website on your computer or through a mobile app. From your online bank account, you can do a lot of the same things you could do in person, like transferring money between your online savings account and your checking account, ordering new paper checks, or even depositing a check with your smartphone camera.
There are a few limitations, though. Since you can't interact with the bank branch in real time — physically speaking, that is — it is tougher to handle cash. Most people are using less cash these days anyway, so this major downside is becoming less of an issue. If you do have cash and you can't deposit it, you can simply use it in lieu of your debit card for your normal spending until it's gone.
Tip
Most online banks allow you to use ATMs to withdraw cash from your account. However, it can be tougher to find a bank that allows cash deposits into an ATM.
Is online banking safe?
Yes, online banking is safe. Staying safe while you bank online generally falls on two parties: you and the bank.
Most online banks are protected by Federal Deposit Insurance Corporation (FDIC) insurance, which means your deposits are protected up to a limit of $250,000 at each bank with which you do business. It's also a good idea to check that your bank offers standard online security features like data encryption, multifactor authentication, and account monitoring to help keep you safe.
In order to stay truly safe, however, you'll also need to develop good online safety habits yourself. Your bank can offer every state-of-the-art security feature available, but if you inadvertently give your login information to a scammer, they could still access your account. You could receive an email that appears to be from your bank but is actually from an identity thief who is trying to get you to click a malicious link. Alternatively, scammers may try to send you texts with urgent messages, requesting your personal information. You should be vigilant when you use any online service.
Warning
Be sure to verify any communications from your bank by contacting its customer service or going directly to its website.
What are the benefits of digital banking?
Digital banking services offer the following benefits:
Much wider selection of banks and credit unions
More customer-friendly accounts with fewer fees and higher APYs
More environmentally friendly, with less paper and fewer vehicle trips
24/7 access to your bank accounts, so long as you have an internet connection
Access to special features from some banks, like earlier paycheck deposits and ATM fee reimbursements
What are the risks of digital banking?
If you do opt for digital banking, you should keep the following risks in mind:
No face-to-face customer service
Requires an internet connection to access your accounts
Difficult or impossible to manage cash deposits and withdrawals
May not be possible to get signatures from bank officials on government documents
Requires good cybersecurity habits to avoid hackers gaining access to your money
How to stay safe while online banking
The skills and tips that can keep you safe with online banking are essentially the same as with any of your online accounts:
Create strong, unique passwords
Sign up for two-factor authentication
Sign up for security alerts on your account
Check your accounts regularly for unauthorized charges
Log out of your accounts when you're done with your banking
Keep a small, safe backup cash reserve in the event of an internet outage
Sign up for automatic security updates on your computer and mobile device
Don't use shared computers or public Wi-Fi networks to access your account
Don't click on links in emails or answer account questions from unsolicited calls
Use a password manager to store your passwords rather than writing them down
Sign up for electronic statements to avoid paper statements becoming lost or stolen
Look for banks with extra security features, like facial recognition or the ability to turn off debit and credit cards if you lose them
How do I know if online banking is right for me?
Online banking isn't right for everyone. If you prefer to deal with cash, you might find it too clunky since most online banks don't allow you to deposit paper money. If you prefer working face-to-face with bank tellers and having a conversation with a real person, you might be better off with a traditional bank. Also, if you're not very digitally savvy and can't learn or remember to use good online safety habits, you might be better off avoiding online banks entirely.
Most people would be well served with an online bank, especially if you're already used to managing your other personal affairs online. You might only have a few local banks and credit unions in your community, but if you head into the digital realm, it'll be easier to find the best online savings account, since you'll have a much wider selection.
If you travel a lot — or, if you aren't able to travel at all, even to a local bank — then you might find the increased online access more convenient. Online banking can be an especially good choice if you don't use cash that often.
FAQs
What is the difference between an online bank and a brick-and-mortar bank?
An online bank operates entirely online or with only a small scattering of physical branch locations. These days most traditional brick-and-mortar banks also offer online banking, but they don't quite fall under the category of true "online banks" because you can still do your banking in person if you choose. With an online bank, that's generally not an option.
What are the risks of online banking?
The main risks of online banking are having your money stolen through phishing scams and being locked out of your account because you lost your login credentials or, in some cases, your internet access. You can limit these risks by practicing good online safety habits and securely storing a small backup cash emergency fund, just in case.
How do I know if an online bank is legitimate?
You can determine whether a bank is legit or not by checking whether it has FDIC insurance, which you can find using the FDIC's BankFind tool.
What is the best and safest online bank?
There isn't any official way to measure the best and safest online bank. However, online banks like Capital One offer exceptional rates and features like fingerprint recognition to log in to your account, card lock and unlock, and zero liability for unauthorized account charges.
Bottom line
If you're comfortable with learning and practicing online safety habits, then online banking is just as safe — if not safer — than traditional banking. The best online banks offer even more safety features, like biometric logins and the ability to switch debit and credit cards on and off in case you lose one or it's stolen. By opting for an online bank and following good safety habits, most people stand to earn far more perks than sticking with a local bank.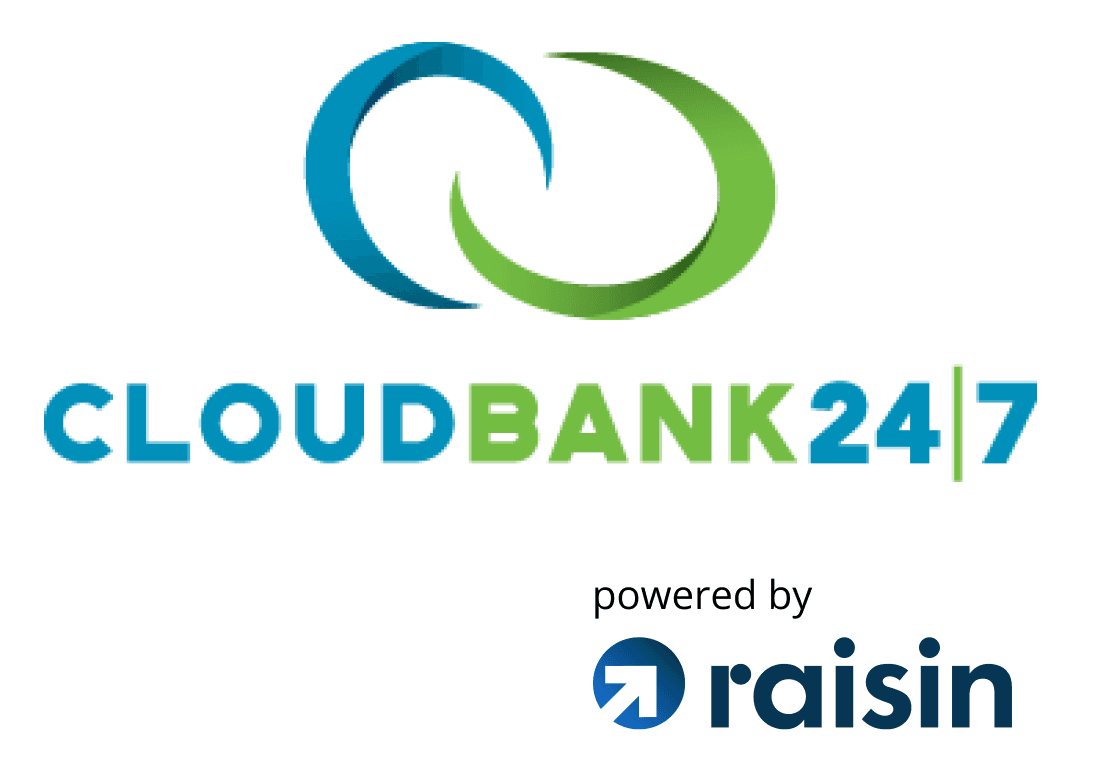 CloudBank 24/7 High Yield Savings Account Benefits
Incredible 5.26% APY1 to boost your savings
Interest is compounded daily and posted to your account monthly
Enjoy 24/7 online access to your account and funds
FDIC insured through Third Coast Bank SSB, no fees, $1 minimum deposit