When it's time to check up on your overall financial health, you might need more than a budgeting app, and that's where Empower (formerly Personal Capital) comes in.
Empower is a comprehensive financial planning system that can help you budget, track your net worth, analyze investment fees, and optimize your portfolio. In this Empower review, we break down the free and paid features that the platform offers.
Quick Summary
Discover a new way to manage your money.
Get access to free online money tools
Take a holistic approach to your money management
Easy to set up
What is Empower?
Empower, originally Personal Capital, is a California-based fintech company that was founded in 2009 and offers free financial tools and financial advising for a fee. Empower has over $17B in assets under management and 26,000 investment clients across the U.S.
Collectively, over 2.8 million people use Empower's tools to help plan their financial future. Users of the Empower platform can connect financial accounts — such as bank accounts, investment accounts, and credit cards — to the dashboard to track their net worth.
How does Empower work?
Empower offers two services — free financial planning tools that anyone can use and portfolio management that's open to people who have $100K or more to invest.
Free products and services
A free Empower account can help users with short-term and long-term financial planning. Here's an overview of each free investment and budgeting tool it offers:
Net worth tracker — Empower keeps a running tally of your net worth. Your net worth is calculated by subtracting your assets, such as cash, credit accounts, retirement accounts, investments, and property, from your liabilities, such as your mortgage, student loans, and credit card debt.
Savings planner — If you're wondering how to save money, this feature has your back. The savings planner can help you project how much you need to save each year to reach your retirement goals. Plus, the planner can help you determine how much you should keep stashed for emergencies given your monthly expenses.
Budgeting planner — You can use the budgeting planner to review expenses and set spending targets.
Cash flow planner — With the cash flow planner, you can review what money is coming in and going out each month.
Retirement planner — Empower can tell you how on track you are for retirement, given your target retirement date. You can also use Empower to project what your income will be in retirement.
Education planner — The education planner can help you come up with a personal strategy to save for your child's private school or higher education costs.
Investment checkup — The investment checkup tool can help you compare your current asset allocations against a recommended target.
Fee analyzer — The fee analyzer lets you review the cost of your managed funds. Uncovering the hidden costs of investments can help you make decisions that could keep more money in your pocket.
Paid products and services
Empower has three financial advising tiers: Investment Services, Wealth Management, and Private Client. Here's an overview of what's included and how much each cost:
Investment Services
Wealth Management
Private Client
Minimum investment required
$100K to $200K

Investable Assets

Over $200K to $1MM

Investable Assets

Over $1MM

Investable Assets

Fees
0.89% per year
0.89% per year
First $3MM: 0.79%

Next $2MM: 0.69%

Next $5MM: 0.59%

Over $10MM: 0.49%

(Fees charged per year)

Account types supported
Retirement and taxable brokerage accounts

Advice on 401(k) allocations

Retirement and taxable brokerage accounts

Advice on 401(k) allocations

Retirement and taxable brokerage accounts

Advice on 401(k) allocations

Investment types
Exchange-traded funds (ETFs)
Exchange-traded funds (ETFs)

Individual stocks

Exchange-traded funds (ETFs)

Individual stocks

Individual bonds and private equity investments

Features

Digital finance tools
Tax optimization
Financial and retirement planning help from a team of advisors
Professionally managed ETF portfolio

Two dedicated financial advisors
Tax optimization
Customized portfolio with regular reviews
Access to insurance, real estate, and finance experts

All Wealth Management plan features
Access to the investment committee
Private equity investment opportunities
Access to specialists for wealth planning
Private banking services
Clients within these tiers get all the benefits of the free tools — such as the fee analyzer and retirement planner — plus these portfolio management features:
Smart Weighting: Smart Weighting is Empower's propriety indexing method that helps to balance exposure by diversifying your portfolio across different economic sectors.
Tax Optimization: Empower helps to optimize investments for taxes by building portfolios with tax-efficient stocks and ETFs. Empower's philosophy is to avoid mutual funds because of their tax inefficiency. Empower clients also benefit from tax-loss harvesting, a process where capital losses are used to offset capital gains.
Intelligent Rebalancing: Portfolios are automatically reviewed daily for rebalancing opportunities.
Dynamic Portfolio Allocation: Empower will make portfolio allocation recommendations as you progress through life.
The more you invest with Empower, the more personalized the service becomes. Here's a bit more about each tier:
Investment Services - The Investment Services tier is for people investing $100K to $200K and includes a managed portfolio of ETFs and access to a financial advisory services team. You also get retirement planning and investment reviews.
Wealth Management - The Wealth Management service is for investors with a portfolio in the range of $200K to $1MM and includes portfolio customization. Plus, you get access to two dedicated fiduciary financial advisors and specialists to help you with real estate, insurance, and compensation decisions. Portfolios in this tier can also include individual stock.
Private Client - Private clients whose investments total over $1MM get access to two dedicated fiduciary advisors, financial specialists, and the Empower investment committee. You also get help with wealth planning, access to private banking, and the opportunity to invest in individual bonds and private equity. Empower serves over 4,940 private clients and manages their $9.69B in assets.
Cash management account
Aside from the investment tools, Empower offers a cash management account that's FDIC insured up to $1.5MM. FDIC insurance typically covers the first $250K you have socked away at each institution. But since funds within the Empower cash account may be spread out across multiple FDIC-insured financial institutions, your coverage may be higher than the typical $250K.
You can also use your cash management account to wire up to $1MM with no fees and withdraw up to $100K per day. There's no minimum account balance required, and you can make an unlimited number of transfers.
Who can use Empower?
Anyone who wants to get a better handle on their money could benefit from using the free Empower budgeting, saving, investing, and net worth tools.
Even if you're not ready to have Empower manage your portfolio, the dashboard gives you a picture of your overall financial situation so you can see where you stand. The retirement and investment analyzers can tell you how well your investments are performing and how much management fees are costing you.
If you have over $100K to invest and want to hand off the task of financial planning and investment portfolio diversification to an expert, signing up for advising could be worth considering. Empower charges one investment management fee, and depending on how much you have to invest, the service can include estate planning and access to a team of multiple financial specialists.
Pros and cons of Empower
Pros
It's a long-term life-planning sidekick: Empower does more than just help you track daily transactions; it has tools that can help you create an investment and retirement plan. It also allows you to review the performance of and expense ratios for your mutual funds, which could help you make more strategic investment decisions.
Money is always at your fingertips: The Empower app is available for smartphones, tablets, and smartwatches, making it easy to review your transactions, net worth, and investments in one place.
It's easy to set up: Getting started is as simple as creating an account and connecting your financial accounts to the Empower dashboard.
Competitive fees: Empower advisory fees might be lower than other financial advising options. Empower fees are up to 0.89% each year. In comparison, the average advisory fee of the over 1,350 registered investment adviser (RIA) firms surveyed by RIA in a Box is 0.96%.
Cons
High account minimum for investment services: While Empower has some useful free tools for new investors, its investment services are generally best for high net-worth individuals. You need at least $100K available to invest to take advantage of Empower managed portfolios.
Good for macro, not necessarily micro: Empower shines in the financial overview department, but if you're trying to better manage day-to-day financial life, an app focused on budgeting could be a better choice.
Limited investment options: Investing up to $200K with Empower may have some limitations, such as ETFs being the only available asset class at this investment level.
FAQs about Empower
How much does Empower cost?
Empower has many free financial management tools available such as a DIY retirement planner, an investment fee analyzer, and their net worth tracker. The fees only come into play if you choose to sign up for Empower portfolio management. Paid advising is available to people who have over $100K to invest. Here's the breakdown of fees by plan tier:
Investment Services plan: $100K to $200K — 0.89%
Wealth Management plan: $200K to $1MM — 0.89%
Private Client plan: Over $1MM — 0.49%-0.79% (depending on your balance)
Is Empower secure?
Your data with Empower is encrypted with AES-256 and multilayer key management. The website and servers use security protocols, and Empower also requires authentication for every device you use by verifying your identity through a phone call, email, or SMS message.
Is Empower worth it?
Whether Empower is worth it for you depends on what capabilities you're looking for in a money management tool and your investment strategy. If you want to see a birds-eye view of your finances that includes an analysis of how your investments are performing, Empower is one of the best investment apps on the market. The tools you can use to review expense ratios, track cash flow, and optimize your portfolio are entirely free.
How to get started with Empower
If you want to sign up for Empower, here's what to do next:
Set up a free account: The first step is signing up for an account on the Empower website or mobile app available for iOS or Android.
Add your financial accounts: Next, you'll be prompted to connect your financial accounts (for example, you might add your Roth IRA, 401(k), or checking account) to the Empower dashboard. After that, Empower takes care of the rest, organizing your account balances and investment allocations into charts.
Set up an introductory call: If you have over $100K to invest, you can set up an introductory call to discuss your financial goals with a financial planner.
Attend a video conference: After the call, Empower will present their investment advice and recommendations to you. From there, you can decide whether or not to sign up for Investment Services.
Alternatives to consider
If you have less than $100K to invest with Empower, Betterment and Wealthfront are two robo-advisors to consider. Both require less money to start, and since robo-advising uses an algorithm and not an actual human financial advisor to manage your investments, it tends to be cheaper.
Betterment
Betterment is an investing app that sets investors up with automated portfolios based on savings goals. It also offers a savings account with a higher-than-average APY and a cash management account you can use for short-term goals, like saving for a vacation or kitchen remodel. In the app, you can track your account balances, portfolio performance, and net worth. Betterment annual fees range from 0.25% to 0.40%, depending on how much you have invested. There's no minimum balance to get started.
Read our Betterment review.
Wealthfront
Wealthfront is an investing app that offers automated personalized index-fund portfolios and cash accounts. You can monitor your net worth and your financial accounts in the app as well. The annual advisory fee is 0.25%, and you need just $500 to get started.
If those don't sound quite right, check out our picks for the best investment apps to find an option that works for you.
Read our Wealthfront review.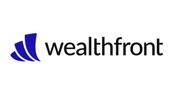 FinanceBuzz doesn't invest its money with this provider, but they are our referral partner. We get paid by them only if you click to them from our website and take a qualifying action (for example, opening an account.)
Investing on Autopilot
FinanceBuzz doesn't invest its money with this provider, but they are our referral partner. We get paid by them only if you click to them from our website and take a qualifying action (for example, opening an account.)
Learn More
Bottom line
Empower aims to give you a 360° view of your finances to help you learn how to invest money. Managing money day-to-day is important, but when you want to project out 10, 20, or 30 years from now to see how on track you are to meet your goals, a service like Empower could be worth signing up for.
If you haven't checked what you're paying in investment-related fees, Empower could be beneficial for the fee analyzer alone. Identifying and eliminating high-cost investments could keep more of your hard-earned money growing in your nest egg for retirement.
Editor's note: The author of this piece has an Empower account.