A recall means the manufacturer of a product has found a defect that could be potentially harmful to you. Did something you own recently get recalled?
Knowing about recalled items can help you stop wasting money on potentially harmful products. You can also get a refund or replacement for products you've previously purchased.
Check out these products that were listed by the Consumer Product Safety Board as being recently recalled to see if you own anything on the list.
Hoverboards
They're not like the ones from Back to the Future, but the Jetson Electric Bikes' scooters and hoverboards are popular.
However, several models were recently recalled due to fire-hazard issues with the lithium-ion batteries.
Outdoor kids' swing
Check the packaging of the outdoor kids' swings you may have purchased to get ready for spring.
Delta Enterprise Corp. recalled the 2-in-1 outdoor kids' swings due to potential falling hazards. You can contact the company to get new straps to replace the recalled versions.
Adult bike helmets
JBM International Electric put out a recall for its adult bike helmets due to the potential risk of head injury for users.
The helmets are currently sold exclusively through Amazon.com.
Bikes
Open Cycle had to recall its bikes due to an issue with rear brake failures, which could cause injury.
You can contact a local dealer to get a free installation of a repair kit for the issue.
Men's work pants
Carhartt is taking back pants it sold, which have an adjustable elastic ankle that could cause a tripping hazard for wearers.
Customers can return the pants for a full refund.
Hair stylers
Lexmark is the Solexio Hair Styler due to potential shock or electrocution.
If you bought one of these hair stylers, you can return it to the store you purchased it from or Lexmark for a full refund.
Waterfowl decoys
Hunters may want to check their equipment to see if their Higdon Outdoors waterfowl decoys are part of a recall from the company.
The decoys can cause a fire hazard and burn due to their lithium-ion batteries.
Fabric conditioners
The Laundress is warning consumers of potential chemical hazards with its products that could cause health issues.
Check with the company to receive a full refund if you own this product.
Gas boilers
Burnham is recalling its natural gas boilers due to a potential burn hazard.
Contact a local installer or distributor to get a free repair on your burner if you own one of the units that were recalled.
ATVs
Textron is recallings its ATVs due to an issue with the steering arm that could cause a rider to lose steering capabilities.
The company asks consumers to contact them for a free inspection and repair.
Lawn mower engine
Before you get your lawn mower out and start cutting the spring grass, check the Kawasaki Motors engine to see if it's part of the company's recall.
Consumers should contact Kawasaki or a Kawasaki dealer to find out about a free repair.
Strollers
Parents and caregivers need to check their Mockingbird strollers, which could cause a fall risk to children.
Contact Mockingbird if you have a stroller like this to receive a free frame reinforcement kit to fix the issue.
Mirrors
You may want to check your mirrors if you recently purchased one from Ikea.
The retailer is warning customers of the potential for lacerations due to falls from faulty plastic fittings that attach the mirror to the wall.
Robotic mower docking station
Check out the Stihl recall if you own a Stihl robotic mower docking station.
The docking station may have a faulty circuit board that could short-circuit and catch on fire if exposed to moisture.
Heated blankets
Before you pack away your heated blankets for the summer, check to make sure it hasn't been recalled.
The Sunbeam Heated Blankets could pose a fire or burn hazard due to overheating.
Candles
Fredericksburg Farms is recalling its candles because of a potential laceration issue.
The glass lids are too tight for the candles, which could lead to injury if they have to be removed forcibly, causing the lid to break.
Medication
Pfizer is recalling its Nurtech medication due to faulty child-resistant packaging.
Move the product as far away from sight and reach of children and contact the company to get a child-safe pouch for the medication.
External battery
Anker is recalling its power banks due to the lithium-ion batteries causing a fire hazard.
The maker suggests you stop using them immediately and contact the company for a full refund.
Room heater
Vornado Air is recalling its room heaters due to issues with miswiring that could cause it to overheat and start a fire.
You can go to Vornado's website to register for a full refund for your recalled heater.
Cooler
Yeti is recalling 1.9 million of its coolers and gear due to choking hazards caused by the magnetic closures. The magnets can come out and be swallowed.
Check Yeti's website for instructions on how to receive a full refund or replacement product.
Wakeboard bindings
Before you go out on the water this summer, check to see if you have Active Sport wakeboard bindings that have been recalled.
The bindings, which can cause falls, can be returned for a replacement or a full refund.
Kids' plates
Primark is recalling its bamboo kids' plates due to the risk of lead and chemical exposure.
You should stop using them and return them to a Primark store or reach out on the Primark website for a full refund.
Infant clothes
Patagonia is recalling its infant base layer sets due to possible choking hazards. The snaps can detach and become a choking hazard for children.
Patagonia asks that you stop using them and contact the company for a full refund.
Office chairs
The TJX Office Chairs have an issue with the backs of the chair, which could cause them to fall off, posing a falling hazard for the user.
Contact TJX for a full refund or return the chairs to the stores you bought them at such as T.J. Maxx, Home Goods, Marshalls, and HomeSense.
Bottom line
Check with the manufacturer if a product you own has been recalled to see what you need to do to fix or return the product.
And if you have one of the top cashback credit cards, you may want to consider how your credit card company might handle a refund from the manufacturer.
The important thing is that you take action on these recalls so that you don't receive the unfortunate circumstances that others received which caused the recalls to begin with.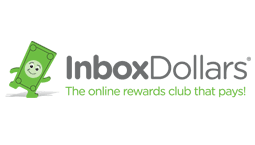 Inbox Dollars Benefits
Get a $5 bonus when you register with your email
You could earn money by taking surveys or making online searches
Over $80 million paid to members so far - how much can you earn?