Choosing how to manage your money is an important step in a financial plan, and you may wonder whether you should use a checking account, prepaid debit card, or both. You may also wonder how a prepaid debit card works.
Both prepaid debit cards and checking accounts have pros and cons, and depending on your situation, one may be more suitable for you. If you're not sure which one is right for you, here's everything you need to know to make the right decision.
How do prepaid debit cards work?
A prepaid debit card functions similarly to a traditional debit card, albeit with a few differences.
For starters, a prepaid card isn't tied to a checking account. Instead, the card itself is the account. You can use only the amount of money you load onto the card, but you can't write checks, wire money, or do a lot of other things you can do with a checking account. Prepaid debit cards are reloadable, though, and are available on Visa, Mastercard, and American Express so they are widely usable.
Another key difference between the prepaid debit cards and checking accounts is that prepaid debit cards don't consider your banking history when you apply. So if you've been denied a bank account before, a prepaid card could be an excellent alternative.
Depending on the card, you may have several options when it comes to reloading money into your account. These may include direct deposit, mobile check deposit, bank transfers, PayPal transfer, and cash reloads. Just keep in mind that some reload options may not be free and charges will vary depending on the card issuer.
Also, note that prepaid debit cards are not the same as secured credit cards. With secured cards, you make just one upfront deposit to secure your line of credit. You are then free to spend up to that credit limit at any point, pay off the card, and spend again. This is not the same as loading money onto a prepaid card, spending it, then having to load more. Plus, responsible use of secured credit cards can rebuild your credit, whereas prepaid debit cards don't impact your credit score and can't help you improve bad credit.
Advantages of a prepaid debit card
Every situation is different and how you choose to use your prepaid debit card account can vary from someone else. In general, here are some benefits a prepaid card can provide:
Budgeting options: Because you can use only the money you've loaded onto your card, it can be a great way to keep yourself to a budget and prevent overspending. Some prepaid cards even allow you to add sub-accounts, each with their own card. This could make it easier for you to budget for different spending categories or to allocate specific amounts of spending to your family members.
Less risk of overdrawing your account: Some prepaid debit cards offer overdraft protection (though it's not a universal feature as you see with checking accounts). As a result, you're less likely to get slapped with a punitive fee if you accidentally overdraw your balance.
No banking history check: If you've run into some problems with bank accounts in the past, that won't matter to a prepaid debit card issuer. There's also no credit check because you're not opening a line of credit as you would with a credit card.
Disadvantages of a prepaid debit card
Although a prepaid debit card may sound like the right fit for your situation, it's important to also understand the aspects of prepaid cards that might make you think twice:
Fees: Some prepaid cards are better than others, but many of them charge a long list of fees. Examples can include an activation fee, a monthly fee, an inactivity fee, a transaction fee, a fee on all ATM withdrawals, a cash reload fee, and many more. You'll want to read the fine print when applying for a prepaid debit card.
Fewer features: You won't be able to do everything with a prepaid debit card that you can with a traditional debit card. For example, you can't write checks, and you may not have the option to withdraw cash at your local bank or credit union counter without a fee. Also, although many prepaid debit cards offer a fee-free ATM network, that's not always the case.
Can't rebuild banking history: If you're opting for a prepaid debit card because your bank account history makes it hard to get a traditional checking account, a prepaid card won't help you establish a positive history. In that case, you may want to consider a second-chance checking account instead.
How do checking accounts work?
A checking account is a type of bank account that allows you to keep your money safe but still access it when you need it. You can deposit money into your account via direct deposit, check or cash deposits, bank transfers, and more.
When you open a checking account, you'll receive a debit card, which you can use to make purchases or withdrawals from an ATM. You can also use your checking account to send money to other people via transfers, paper checks, and more.
Like a prepaid debit card, a checking account won't help you build a credit history but your activity will show up on your ChexSystems report. This report documents your history with checking and savings accounts, and it is something many of the best banks check before approving you for an account. Use a checking account responsibly, and it can help you establish a positive banking history.
Advantages of a checking account
Compared with a prepaid debit card, here are some of the benefits you can expect if you choose a checking account:
Fewer fees: Some banks charge a monthly fee, but many offer the chance to have it waived if you meet certain requirements. Beyond that, you'll almost always have access to a fee-free ATM network, and you'll likely never have to worry about paying a fee to make deposits or use your debit card.
Some checking accounts offer interest: You typically won't earn a lot of interest with most checking accounts, but some online banks offer comparatively high interest rates on checking account balances.
More features: A checking account is more than just a debit card, and you can do things with your account that aren't possible with a prepaid debit card. Some lenders may require you to have a checking account to get approved for a loan or credit card, and having a bank account will help you build your banking history.
Disadvantages of a checking account
For the most part, it's a good idea to have a checking account. But here are some potential issues that could make it less appealing or make it challenging to get approved:
Lower approval odds with a negative banking history: If there are some negative items on your ChexSystems report, you may not be able to get approved for a traditional checking account. There are some second-chance checking options available that have less stringent requirements, but many of them are expensive and offer fewer features. You may also have a hard time getting one if you don't have a Social Security number.
Fewer budgeting tools: Some banks and credit unions may offer general budgeting tips and tools. But you won't get the same experience as you would with a prepaid card that limits your spending to what you load onto the card, and you won't have the ability to create sub-accounts for different spending categories.
Overdraft protection can be expensive: According to the Consumer Financial Protection Bureau, financial institutions rake in billions of dollars every year in overdraft fees, and overdraft protection is a standard feature with checking accounts. If you're not careful, you could get slapped with a punitive fee every time you overdraw your account.
How to choose between prepaid debit cards vs. checking accounts
Choosing between a prepaid debit card and a checking account depends largely on your current situation and your personal finance goals.
For the most part, a checking account is a better option than a prepaid debit card. But it may not be an option if you can't get approved due to not having a Social Security number or solid banking history. If that's the case, a prepaid debit card may be a good alternative until you can qualify for a checking account.
Checking accounts tend to charge fewer fees than prepaid cards, and they also provide more features. So if you want a traditional banking experience, opt for a checking account.
That said, it's also worth considering if you should choose both and get the best of both worlds. For example, if you like the budgeting features that come with a prepaid card but don't want to give up other traditional bank account features, having both a prepaid card and a checking account may be the best option.
As you consider which option is better for you, think about your preferences when it comes to both costs and features.
Our picks for the best prepaid debit cards
The best prepaid debit cards tend to charge lower fees and offer better services than most alternatives. Here are a few to consider, along with some notable features.
Bluebird
This American Express Bluebird prepaid debit card skips a lot of the fees you can generally expect from a prepaid card, and it has a fee-free ATM network with more than 30,000 ATMs. You can reload your card for free with direct deposit, cash or debit card at Walmart locations, online with a debit card, and with mobile check deposits.
The card also offers purchase protection, roadside assistance, and access to Amex Offers and American Express Experiences, which can add a lot of value to your prepaid card experience.
American Express Serve Cash Back
This card is one of the few prepaid debit cards that offer cashback rewards. You'll earn a flat 1% cash back on every purchase you make. The card charges a $7.95 monthly fee in most states, but the cash back you earn can make up for that if you spend at least $795 each month.
Like the Bluebird, this card provides more than 30,000 fee-free ATMs. You can load money onto your card for free via direct deposit, bank transfer, and mobile check deposits. You'll also get purchase protection when you use the card to shop.
Mango Prepaid Mastercard
If you want to maximize your savings, the Mango Prepaid Mastercard is your best bet. The card offers a separate savings account, in which you can earn up to 6.00% (as of May 23, 2023) APY. There are some requirements to be eligible for that rate, and it applies only to the first $2,500 you have in savings. But you'll be hard-pressed to find something better with a bank or credit union.
Keep in mind, though, that the card charges a $5 monthly fee, and there's no free ATM network for cash withdrawals.
Our picks for the best checking accounts
When it comes to determining the best checking account, these accounts offer a variety of features you can't get with a lot of traditional bank accounts, and they also charge fewer fees. Here are some of our top choices for your consideration.
LendingClub Rewards Checking
If you like the idea of earning cash back on a debit card, this account may be for you. You'll earn 1.00% cash back on your purchases and up to 0.15% (as of May 9, 2023) APY on your balance. Despite those benefits, which are far from standard among checking accounts, there's no monthly fee.
You'll also get unlimited ATM fee rebates, which essentially means the world is your fee-free ATM network. If earning cash back and reducing fees are your top priorities, LendingClub Rewards Checking is tough to beat.
Lending Club Benefits
Unlimited 1% cash back on purchases
Get your direct deposit up to two days faster
No ATM fees
Earn up to 0.15% interest on your balance
Stash Banking
If you're investing-minded, Stash Banking may be a good option for you. The checking account offers Stock-Back Rewards for your Stash Invest account, which allows you to earn pieces of shares in the companies where you shop. For example, spend money at Starbucks, and you'll earn Starbucks stock.
Debit card users will get .125% stock back on everyday purchases and up to 5% at certain retailers. The account also has no monthly fee, no overdraft fee, and thousands of fee-free ATMs.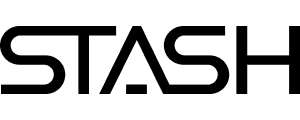 Stash Benefits
Get $20 to make your first investment
Invest in stocks, bonds, and ETFs
Fractional shares available
Start investing with just $5
Chime
Chime offers online checking and savings accounts with very few fees. That includes no monthly fee, no overdraft fee, and no foreign transaction fee. You'll earn an APY of 2.00% (as of May 9, 2023) 2 with a Chime Savings account, and you can set up a couple of automatic savings features.
One feature is that Chime will round up every purchase you make with your debit card to the nearest dollar, and deposit the roundup amount into your savings account. 1 Another feature is that you can arrange to have Chime automatically transfer a percentage of your paycheck to your savings account every time you get paid. 3
Chime® Benefits
No minimum balance, no monthly service fees 4
Get your paycheck up to 2 days earlier with direct deposit 5
Eligible Members can access fee-free overdraft up to $200 6
60K+ fee-free ATMs 7 nationwide
Automatic savings helps you grow your money faster 3
The bottom line
Both checking accounts and prepaid debit cards offer a way to manage your money. But they both have benefits and drawbacks, and it's important to take time to consider your situation and goals to pick the right one for you.
Disclaimer: All rates and fees are accurate as of May 9, 2023.