As the leaves change color and the air turns crisp, the arrival of fall brings the anticipation of seasonal flavors. America's most beloved autumnal treats include the pumpkin spice latte and a range of pumpkin-flavored coffees.
Here are 13 places where you can satisfy your pumpkin cravings this autumn. So grab a credit card to earn cash back and head to your favorite coffee shop on this list.
7-Eleven
Our pumpkin-spice journey begins at 7-Eleven, which is once again selling its Pumpkin Spice Latte.
Perhaps 7-Eleven doesn't offer the most elegant latte on this list, but it's a reliable treat that can satisfy your fall cravings without the bells and whistles.
Another Broken Egg Cafe
Another Broken Egg Cafe is supplementing its seasonal menu with a Pumpkin Spice Cold Brew. Make it as creamy as you want, and enjoy how it pairs with its caramel pecan rim.
If you want to lean into the adult part of the beverage, you can add Captain Morgan Spiced Rum for a real morning treat.
Caribou Coffee
Caribou Coffee is going all out on the pumpkin spice this season by offering multiple drinks. You can go classic with its Pumpkin Latte, which contains real pumpkin. Meanwhile, the Pumpkin Espresso Shaker blends espresso, milk, pumpkin, and ice.
If you're craving a bit of a twist, you'll enjoy the Pumpkin White Mocha, which has whipped cream and chocolate chips on top. For the super-spicy folks out there, order a Pumpkin Chai with big fall energy.
Dunkin'
This year, Dunkin' is offering its classic Pumpkin Spice Signature Latte that you can top with whipped cream and fall spices.
For the maximum autumn flavor experience, pair your latte with one of Dunkin's sweet pumpkin spiced treats, including doughnuts and muffins.
Gloria Jean's Coffees
Gloria Jean's Coffees is a haven for coffee lovers that has origins in Chicago. This fall, it has an impressive variety of hot and cold drinks on its menu.
Not wanting to be left out of the fall fun, Gloria Jean's has two popular items: Pumpkin Spice Lattes and Caramel Apple Chai.
Sweeten the deal by topping your drink of choice with fluffy whipped cream and drizzled caramel.
IHOP
IHOP built its enduring foundation on pancakes, but it also expanded its menu over the years to include a variety of food and beverages.
This fall, IHOP is featuring Pumpkin Spice Cold Foam Cold Brew combined with sweet vanilla syrup and cream.
You can't leave the restaurant without trying IHOP's Pumpkin Spice Pancakes, made with actual pumpkin and topped with whipped cream.
Krispy Kreme
Krispy Kreme arguably gives sugar lovers one of the best bites in the sweet-tooth space. Pair your glazed treat with either Pumpkin Spice Latte or Pumpkin Spice Coffee, made just how you like it.
And yes, Krispy Kreme has four fall-flavored doughnuts: Pumpkin Spice Cheesecake Swirl, Pumpkin Spice Maple Pecan, Pumpkin Spice Original Glazed, and Pumpkin Spice Cake.
Peet's Coffee
In harmony with its standard menu, Peet's Coffee offers a seasonal Pumpkin Latte every autumn, which you can order iced or hot.
If lattes aren't your jam, Peet's lets you add a little pumpkin flavoring to your favorite drink.
Scooter's Coffee
Scooter's Coffee has a nice-sized menu of seasonal beverages to herald fall, starting with a basic Pumpkin Spice Latte.
Scooter's also serves a Pumpkin Spice Latte Blender (combined with ice cream), Pumpkin Caramelicious drinks (with added caramel), and the waistline-conscious Pumpkin Cold Foam.
Enjoy these drinks with a Pumpkin Spice Cake Bite.
Starbucks
No discussion of fall flavors is complete without mentioning Starbucks, the trailblazer of autumn-appropriate coffee drinks. 
Affectionately known as the "PSL," the Starbucks Pumpkin Spice Latte continues to please coffee fans worldwide with its perfect blend of spices.
Starbucks also offers the Pumpkin Spice Frappuccino, creamers, and at-home PSL coffee options. Or try the Iced Pumpkin Cream Chai Tea Latte and the Iced Apple Crisp Oatmilk Shaken Espresso.
The Coffee Bean & Tea Leaf
The Coffee Bean & Tea Leaf has origins in Southern California, although it has since spread to other parts of the West.
The Coffee Bean & Tea Leaf sticks to the classics with its fall beverage, Pumpkin Latte.
Tim Hortons
Tim Hortons is a Canadian favorite that's trickled into the U.S. market. It has a classic Pumpkin Spice Latte on the menu and a Pumpkin Spice Cold Brew with Cold Foam option that's more coffee-forward.
You can also enjoy the Tim Hortons Pumpkin Spice Iced Capp, a sweet and cold drink. Or order a Maple Cinnamon Sugar Iced Latte.
Wawa
Wawa is best known for being a convenience store with a large menu of savory food options, sweet treats, and beverages of the hot and cold variety.
While the turkey-based Gobbler menu is arguably Wawa's most beloved seasonal offering, it also sells a Pumpkin Spice Latte for those on the go.
Another option from the beverage menu is the Pumpkin Spice Cheesecake Smoothie.
Bottom line
Pumpkin spice lattes are an iconic herald of fall. They remind us that cooler weather and autumn vibes are just around the corner.
Sipping on one of these drinks is a delicious ritual that gets you into the spirit of the season. It's a fun way to celebrate the season with an inexpensive treat that lets you keep more money in your wallet.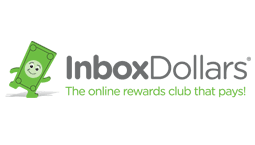 Inbox Dollars Benefits
Get a $5 bonus when you register with your email
You could earn money by taking surveys or making online searches
Over $80 million paid to members so far - how much can you earn?