Amazon's wildly popular Prime Day shopping event is coming up on July 12-13, and the emails and ads are already hyping all the amazing deals to be had. But is shopping at Amazon on Prime Day really a good deal, or just another way to separate you from your money?
The argument in favor of shopping on Prime Day is simple: deals. And to be sure, great bargains will abound, especially if you know how to use the best Amazon hacks. But there are many reasons not to shop on Prime Day that are worth considering.
The deals aren't really deals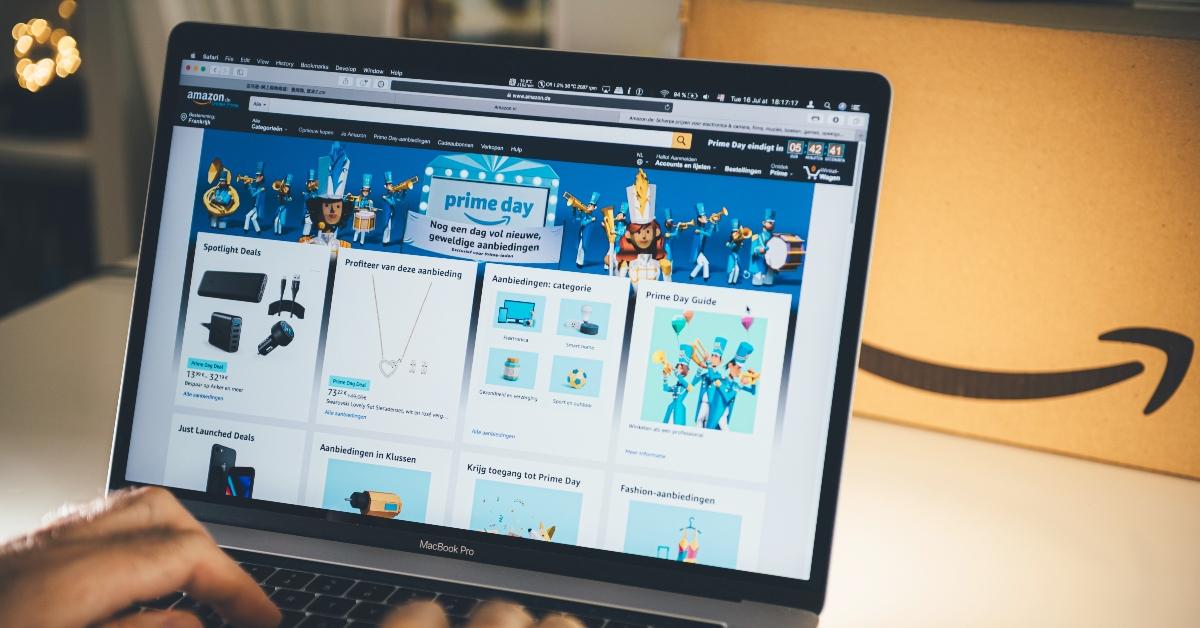 Some of the items being sold on Amazon are inflated in price prior to the sale so they will look like bigger "deals" when the price declines on Prime Day.
Tracking the prices of items you are interested in well before Prime Day can help you figure out if an item is really a good deal. This way, you won't be taken in by this common trick to make buyers think they're getting a deal.
You don't need the things on sale
A big complaint about Prime Day over the years has been that while the deals may be cheap, the most desirable items are not on sale. Instead, many of the things on sale during Prime Day seem to be targeted at a niche audience.
So, don't be tempted to grab an item simply because it's cheap. Remember, you don't have to buy things just because they are on sale.
Some of the brands might not be reliable
Be careful: Some of the items on sale are from brands or producers that you've never heard of and that don't have a track record of quality.
You often get what you pay for, so buying something cheap from a manufacturer with no ratings can turn out badly. In such situations, you'll wish you spent the money to buy the item from a reputable brand or manufacturer, even if you have to pay a little more.
The deals on good products disappear fast
When Amazon does put popular items on sale for Prime Day, it often puts them on flash sale, which means that the sale is only in effect for a short amount of time, like 15 minutes or two hours.
This means that you need to sit at your computer and refresh all day long to make sure you don't miss the window when your item is on sale.
How much is your time worth? Perhaps buying the item at full price makes more sense than waiting to see if it's on sale by refreshing all day.
You haven't compared prices elsewhere
If you just assume the Prime Day price is the best price, you might miss out on a better deal at another retailer.
Other retailers, including Target and Walmart, have started their own discounts that coincide with Prime Day. And if you are a member of the Target Circle rewards program or have the Target Red card, you might get even more discounts or perks or rewards points for buying the item at the same price at Target instead.
You're shopping for the wrong reason
Amazon created Prime Day to get customers excited about buying because it's a "special event."
If you truly need to buy something — or if you simply want an item and have been waiting a long time for it to go on sale — spending on Prime Day can be harmless fun. But when you spend money on Prime Day to make yourself feel better, you're wasting money on a very temporary endorphin rush.
By the time the item you bought arrives, you may feel remorse and regret buying it. So, spend away on Prime Day, but only if it is for the right reasons.
Pro tip: You can score Amazon deals even when it's not Prime Day when you use one of the best credit cards for shopping on Amazon. 
You don't have an Amazon Prime membership
Prime Day deals are exclusive to members of Prime, Amazon's paid subscription service. Amazon Prime is a great investment for millions of shoppers — but not everyone.
So, it might not make sense to sign up for Amazon Prime just to get a one-time deal if you do not plan to use the service throughout the year.
One study found that Prime members spend four times as much on Amazon annually as non-members do. Again, for many people, Prime makes perfect sense. But others either won't use it, or will spend more than they should at Amazon throughout the course of the year simply because they have the membership.
Your money could be spent on better things
Before you buy something, calculate how much an amount you spend today could be worth in the future if you invested the money instead. It's a tool people use to make decisions about what to spend money on.
Use this concept to see if spending money on stuff you don't need on Prime Day might prevent you from buying things you would really enjoy later. For instance, if you took the money you are thinking of spending on Prime Day and invested it instead, the money might grow large enough that in 40 years, you could use the cash to take your grandchild on a trip.
Thinking in this way puts another spin on whether a Prime Day purchase is really your best move.
Bottom line
There is nothing wrong with spending on Amazon Prime Day, especially if something you have been planning to buy will be on sale. However, if that's not the case, then it's possible that shopping on Prime Day is just another opportunity to waste money instead of saving it.

Make sure to plan your strategy for Prime Day carefully, and only buy things that you already intended to buy, or that truly represent things you need or want. Avoiding foolish spending can boost your bank account and put you in a better financial position now and in the future.