Recent data from Experian found that the average monthly payment for a new car purchased in the third quarter of 2022 had a monthly payment of $700 — up from $472 just a year prior. That's a big jump for those of us who are just trying to figure out how to get ahead financially.
A big part of that financing (about 60.40%) was in the purchase of SUVs. As a consumer, an SUV is a fantastic vehicle with lots of room for hauling everything from football gear to furniture from one area to the next.
But after spending $68,000 on a new SUV (a 2020 Ford Explorer), I wouldn't recommend it to anyone. Here's why.
The monthly payment is a killer
A monthly car payment of over $700 is a significant chunk of change to pay each month for a vehicle.
A survey from Edmunds found that many more consumers are agreeing to a monthly payment of over $1,000 per month.
While I could say I'm lucky with just over $700, it's still a lot of money to put toward a vehicle.
It's a long-term loan
Having a monthly payment is bad enough, but as a long-term loan, it seems to go on forever, long after the luxury feel of the car has worn off.
Consumers today are purchasing vehicles with loans that last from 36 to 84 months. While mine isn't that long, it's still going to be around for several years and will continue to sap my budget.
I pay over $3,000 in interest
My luxury SUV cost $68,000 all in, $40,000 of which was financed. With an interest rate of 3%, I pay $719 a month for 60 months.
Of that amount, over $3,125 is in interest alone, which means that $68,000 vehicle now costs over $71,000.
Today's interest rates are even higher, which tacks on even more to the total cost of purchasing the vehicle.
It's expensive to fill up
The cost of fuel is one of the big factors to consider when buying a large SUV. My Ford Explorer gets up to 27 MPG in the city and 29 MPG on the highway — but that's just on paper.
With fuel costs on the rise, paying extra for a high-gas-use vehicle doesn't make much sense, even if you earn cash back with one of the leading credit cards.
The car depreciates quickly
Even if you put a lot of care into the vehicle, the value will depreciate over the coming months and years.
CarEdge reports that Ford Explorers can depreciate as much as 37% within five years. Depending on the length of the loan, it may be even lower in value by the time it's paid off.
It's no better practically than a lower-end model
As you think about buying a higher-end model of an SUV, consider what you're really paying for.
The high-performance brakes on my SUV are great but haven't been used any differently. And the upscale interior still functions the same way as that of any other SUV.
In other words, luxury doesn't offer any practical added value to your life to justify a higher price.
Car insurance costs are higher
Because an SUV like mine is worth more, it costs more to replace if I got into a big accident. That means I pay more for auto insurance coverage.
When considering any vehicle, it is critical to think about the cost of insuring it, especially if you have a big loan.
Repairs are more expensive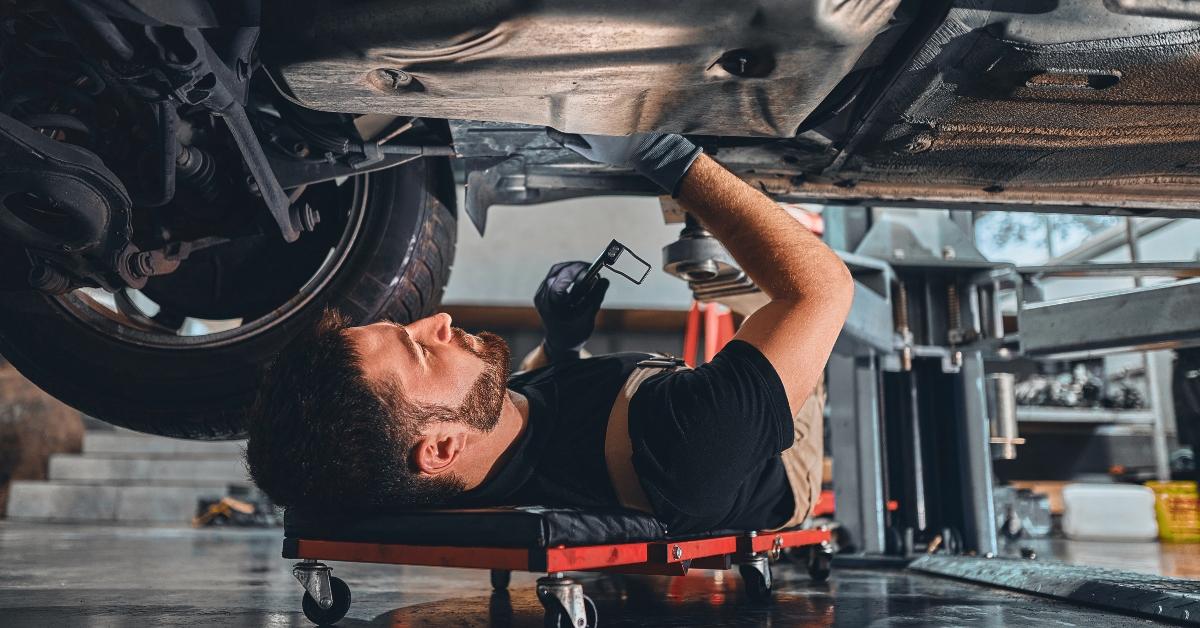 One of the things we did get with our vehicle was the extended warranty and repair services.
But, consider what would happen if I needed to replace one of the high-end, customized, or hard-to-replace elements due to a failure.
For example, if the kids spill a drink on the wireless charging unit and it fails, that's going to cost a pretty penny to replace out-of-pocket.
Keeping it in good condition costs more
One of the ways we work to maintain the vehicle is to have it detailed a few times a year. It's a nice way to keep the "luxury" feel a bit longer.
But because it's a large vehicle with a leather interior, it costs us around $300 to $400 each time. That's an added expense you may be able to drop if you maintain it yourself, though.
Everyone wants to borrow it
The Ford Explorer is a big vehicle with lots of storage space and room on top to carry things.
With the fold-down seats, the interior is pretty big and is big enough to transport everything from bookshelves and recliners to wood for a new construction project.
When you have a big car, suddenly everyone needs to borrow it to lug everything they need around.
The advanced safety equipment can be annoying
One of the reasons we purchased the upgraded model for our SUV is the cool tech, including the advanced safety equipment that's designed to be as sensitive as you want it to be.
However, some driving features — like advanced lane management — are tricky and can be hard to manage when you're in a construction zone since they auto-adjust to move you back into the lanes.
I'm paying more for the name
Granted, as a Ford Explorer, there is a lot of good that comes with this vehicle, including excellent reliability.
However, other luxury brands of SUVs — like a Porsche or Cadillac Escalade — may not be worth it in terms of the added name recognition.
You should buy a car you love and trust, but not just for the name on the hood.
The tech inside can be problematic
We've had to bring the vehicle in several times to have the computers reset and to ensure that the latest tech was on board.
That isn't too big of a deal considering it's done by the dealership without added cost, but you still have to go through the trouble of having the updates installed.
Negative equity can stick around
In some situations, negative equity occurs when buying a high-valued vehicle with a big, long-term loan. That means you'll owe more on the car than it's worth for at least a portion of time.
The more expensive the vehicle is, the more likely this is to occur. That also makes trading it in or selling it sooner harder to do.
The off-roading package wasn't worth it
We purchased our vehicle for plenty of reasons, and the off-roading added package was a nice feature. The bigger, no-flat tires were a plus too.
All of that added to the cost, and that also means that you're we're paying interest on it over time. If we did a lot of off-roading, it would be worth it, but that's not the case for us.
Everyone wants to ride with us
The nicer, upscale vehicle and the bigger, roomy interior are nice when you can spread out and relax.
The problem happens when everyone else wants to jump in your car and expects you to take them with you instead of driving their own cars.
Bottom line
There's much to love about our Explorer, including the handling, comfortable interior, nice upgrades to tires and engine — and of course, the way it looks.
Having a nice car can make long road trips to your child's college or across the state more enjoyable. But you can keep more money in the bank with a simpler SUV instead of a luxury model.
You could save up to $500 with some companies
Compare dozens of providers in under 5 minutes
Fast, free and easy way to shop for insurance
Quickly find the perfect rate for you