One of the biggest decisions you'll make as you approach retirement is where you'll live. No longer restricted by your 9-to-5 job, you could eye the entire world and dream of the place that feels like home. Though for many, there is a desire for that location to be somewhere warm.
Long and cold winters may no longer hold the same appeal. Instead, bright, sunny skies might feel like the best climate for you to spend your next chapter in life. Here are some compelling reasons to retire somewhere warm.
The sun is good for your physical health
Believe it or not, sunshine and warm weather can give you a serious health boost. For starters, sun exposure stimulates vitamin D synthesis. Vitamin D, in turn, promotes bone density and can reduce the effects of osteoporosis. This crucial vitamin also helps prevent muscle cramps, eases inflammation, and staves off tooth decay.
Furthermore, your heart will thank you for a tropical transfer. Your body has to work harder to regulate its temperature in colder weather, and according to the American Heart Association, this increased physical demand can intensify the pain and discomfort that comes with heart disease.
While a hotter climate shouldn't be considered a cure-all or a miracle fix, it may alleviate symptoms associated with a whole host of ailments. The improvement to quality of life could be well worth the move.
The sun is good for your mental health
Sunny days and clear skies can work wonders for your psyche, too. Cold weather, on the other hand, can wreak havoc.
Seasonal affective disorder (SAD, as it's so aptly abbreviated) is a type of depression that hits during fall and winter. It's generally more prevalent in colder climates that don't see as much sunlight and less prevalent in — you guessed it — hotter, sunnier areas.
Digging a little deeper (vitamin Deeper, if you will), warmer environments can have indirect benefits for our mental health. While studies linking vitamin D deficiency to depression are inconclusive, we do know that vitamin D production is connected to improved physical health. We don't know about you, but when our bodies feel good, our brains feel good, too.
You'll save on home heating costs
If you thought saving for retirement was tough, just wait until you're navigating how to manage your money on a fixed income. It's certainly doable, but it is a challenge. Transitioning to a warmer climate might make that challenge a bit less formidable in certain areas.
Interestingly, heating your home often costs more money on average than cooling it down. By living in an area with toastier outside temperatures, you'll rely more on your AC than on your furnace, which may reduce your overall utility expense. Those savings could add up over time, potentially giving you greater financial freedom and flexibility.
You'll protect your property from winter wear and tear
Another way a warm locale can stretch your retirement savings? Hotter weather may have less of an impact on property exposed to the elements, like our homes and cars, whereas cold weather is notoriously abrasive.
A winter in upstate Maine could result in frozen pipes or thickened car engine fluids, for example — both of which are inconvenient at best, expensive at worst. A winter in southern Arizona, on the other hand, will likely have temps well above freezing.
You can enjoy the outdoors year round
Between cold snaps and snowstorms, living in a cooler climate could have you indoors more than you'd like. In your tropical paradise, however, you may find yourself outdoors more. While your friends back home spend another dreary December morning longing for summer, you'll be lounging at the beach, wondering why you didn't retire early.
Along those lines, more time spent outside likely means more opportunities to stay active. Warmer climates offer a whole host of pastimes that just aren't as feasible in cooler areas. You can explore local nature trails, cycle through a new neighborhood, even try outdoor yoga. You won't face as many seasonal obstacles.
Downsizing is a possibility
One of the more unexpected benefits of moving to a sunnier locale is the ability to leave behind those heavy coats (and gloves and boots). With no brisk winters to prepare for, you simply won't have a need for that bulky wardrobe. This not only makes for a smoother relocation, but it also translates to reduced clutter in your new place.
If you're hesitant about offloading that tangible baggage, look at it this way: In many respects, retirement is the beginning of a new life or, at the very least, a new lifestyle. By opting for a warm climate over a variable one, it might be easier to rationalize a parting of ways with your old belongings, allowing you to fully embrace this next chapter.
You may find a more social community
By and large, retirement is exciting. Your hard work is quite literally paying off, and you're transitioning into a period where you can finally spend your time the way you want. But change can be both a blessing and a burden, and you're going to need a support system as you adjust.
Fortunately for you, the research says that people in hotter climates tend to be more sociable and more outgoing than their cold-weather counterparts. With warmer states also being among the most popular destinations for retirees, you'll not only have a good chance of making new friends, you'll have a good chance of making friends who get what you're going through. They'll be in the same life stage, feel the same fears, and share the same vibrance.
Bottom line
At this point, you're probably already scanning the map and keeping a running list of all the places that could serve as your retirement retreat.
Before you commit to any one location, though, make sure you look into local cost of living trends and compare those to your retirement plan. One of the biggest retirement mistakes you can make is not saving enough — doing financial retirement-specific research and finding ways to build wealth  may help keep the focus on enjoying every experience your new home has to offer.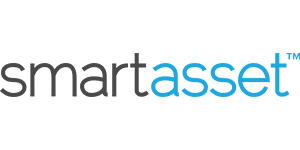 Smart Asset Benefits
Get matched with fiduciary financial advisors
Advisors are vetted and certified fiduciaries
Take the mystery out of retirement planning
Their matching tool is free
FinanceBuzz doesn't invest its money with this provider, but they are our referral partner. We get paid by them only if you click to them from our website and take a qualifying action (for example, opening an account.)