Economies go through cycles with times of high growth and times of economic struggles, including recessions. This can affect things like costs for everyday items, retirement portfolios, or even your job.
Fortunately, even if the economy goes into a downturn, you don't have to be one of those riding it all the way to the bottom. Here are some businesses likely to weather the storm of a recession.
Accountants and tax services
No matter how much money you make — or don't make — during a recession, you still have to pay taxes. For many people, that means a trip to a personal accountant or a tax preparation company. The cost for these services can vary depending on your needs or income, but the tax collectors, and those who prepare your taxes, always get paid.
Grocery stores
When you review your budget, the last thing that usually gets cut is food. Sure, there are ways to cut down on your monthly grocery bills, but trips to the grocery store are a regular necessity. That's why grocery stores might have a better shot at surviving through a recession when other companies fail.
Tip: If you're facing the reality of rising food costs right now, you might consider recouping some of your expenses by using one of the best credit cards for groceries.
Information technology
We all rely on technology on a daily basis, whether it's working on computers or communicating with friends and family on our smartphones. With information technology (IT) in such high demand, now might be a good time to get an IT job at any number of companies big or small. It's also a good profession if you want to be a freelancer or consultant working for yourself.
Tip: It doesn't have to be expensive to expand your skill set. Check out this list of the best sites for free online education.
Health care
Illness and aging don't stop during a recession, and health care workers are always in high demand. In fact, according to the U.S. Bureau of Labor Statistics, the number of healthcare jobs could rise 16% by 2030. That means plenty of open positions in a variety of specialties for skilled workers.
Auto maintenance
A chip shortage among automakers has made it harder for American drivers to buy a new car. That means more demand for automotive maintenance professionals, who are working harder to maintain aging vehicles. Plus, there's always a need for car repairs due to accidents, wear and tear, or annual maintenance needed to keep a car running properly.
Delivery services
More companies have gone online to sell their goods, which means delivery services and couriers are needed to get packages to customers. Delivering groceries through a company like Instacart or Shipt could be one of the best side hustles to have during an economic downturn. You might even consider starting your own delivery service for local brick-and-mortar stores switching to online only.
Pet care
We love our pets a lot. According to the American Pet Products Association, the pet supply industry rang up more than $100 billion in sales in 2020. There are plenty of "pet projects" that earned a profit, including pet food suppliers, veterinarians, pet toy makers, dog walkers, and groomers.
Tip: You might be able to capitalize on the pet trend yourself by becoming a dog walker through a service like Rover. Learn more in our Rover review.
Home repair
Being a homeowner can be expensive, especially when it comes to repairs and maintenance. Some repairs have to be done immediately, like when a pipe starts to leak or the furnace stops working in winter. Maintenance, like a new hot water heater or annual gutter cleaning, also can't be put off for too long.
For those looking for a recession-proof job, trade workers are in short supply and wages are higher for skilled labor, such as carpenters, electricians and plumbers, compared to other professions in the United States.
Tip: If you're looking to pick up handyman work, you might consider testing the waters through a service like HomeAdvisor Pro. Learn more in our HomeAdvisor Pro review.
Home maintenance stores
Do-it-yourself (DIY) home maintenance is a good option if you want to do repairs yourself instead of paying for an expert. It's also more affordable if you're confident that you can handle a repair yourself. Home maintenance stores offer a variety of items for home repair that could make them a great recession-proof business.
Education
School districts across the country are desperate for teachers at all levels, especially as older teachers retire and need to be replaced. Education jobs aren't limited to classrooms either. Administration positions are also in high demand for the right candidate. Education careers may provide stable employment if you have what it takes to teach the next generation of kids.
Baby products
Yes, the birth rate can go down during recessions, but parents are still having babies. That means "start-up costs" such as cribs and other baby furniture, and clothing, as well as essentials like diapers, wipes, and formula.
There are many ways to get into the baby business. You can start a business with a baby boutique, train as a doula or midwife, or make handmade baby clothes and accessories.
Child care
One of the largest expenses that parents of young children have to face is child care or daycare costs. Even pre-school can be pricey. But parents have to go to work regardless of whether the economy is good or bad. That means there will always be a need for well-trained care professionals for little ones.
Funeral services
Death is unavoidable. Funeral services are always needed, especially as the baby-boom population gets older. Most funeral service positions only require an associate's degree and state licensing exam, which may make it a more appealing occupation than those that require a four-year college degree.
Financial advisors
In good times, you may rely on a financial advisor to help you take advantage of the uptick in the market. In bad times, you might need a financial advisor to help you weather the storm. Either way, keeping an eye on client portfolios and adjusting to any market changes — good or bad — keeps financial advisor positions more secure than others.
Government services
Everything from garbage pick-up, road maintenance, and mail delivery is paid for by local, state, or federal governments. Not only are these jobs that need to be done to keep a community running, but the positions may include decent benefits and pensions that make them among the best jobs during an uncertain economy.
Bottom line
When a recession rolls through the economy, consumers may have to tighten their budgets or rethink some of their costs. But that doesn't mean it's all doom and gloom. If you can find a recession-proof job, you can temper your losses and discover how to make money despite the ups and downs.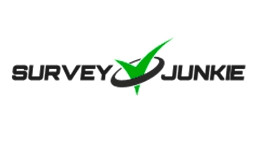 SurveyJunkie Benefits
Over $1 million paid out to Survey Junkie members monthly
Completing three surveys a day can earn you up to $40 a month
Trustpilot rating of 4.5/5 with over 30,000 reviews