Retirement can be a time for relaxation, adventure, and pursuing long-delayed dreams. And for many people, owning a dream home or downsizing is high on the list of aspirations. But should you wait until you retire to make that purchase or take the plunge earlier?
From potential financial gains to the emotional benefits of living in a space you love, we'll cover it all. 
Plus, we'll show you how your dream home can even help you make extra money while preparing for your golden years.
It's easier to qualify for a mortgage when you're still working
Lenders are more likely to approve your mortgage application if you have a steady income stream, which can be more challenging to demonstrate once you retire. 
Additionally, your debt-to-income ratio may be more favorable while you're still working, making it easier to secure a loan with good terms.
You may also be able to take advantage of lower interest rates today depending on the state of the real estate market.
You may have more money to fix up the property
If you're still working, you likely have a solid income and may be in a better financial position to make necessary repairs or renovations. This can help increase the value of your home and potentially earn a greater return on investment down the line. 
And if you want to apply for a home equity line of credit, you'll have a better chance of being approved by a lender if you have a full-time job.
Waiting until retirement to tackle these projects may be more difficult, as you may have fewer financial and physical resources to devote to home improvements.
You'll have more time to renovate it
Some renovations can take months or even years to complete. By buying your dream home before retirement, you can begin making changes at your own pace and enjoy the renovated space when you finally settle there.
Owning your retirement home before you retire may allow you to prepare it for the long term as well. You can renovate bathrooms and create a first-floor primary bedroom so you don't have to move again if your health changes.
You'll be able to better plan your retirement budget
Locking in your housing costs before you retire means you'll be able to plan for other expenses more easily. Plus, you can enjoy the peace of mind that comes with having a stable, affordable home when you retire.
Knowing your biggest cost of living (housing) will help you budget for other things, such as travel, hobbies, or health care. Otherwise, you may waste money on rent or high mortgage payments, which can affect your retirement savings.
You'll be better equipped for unforeseen expenses
As we age, we're more likely to experience unexpected health issues and related financial challenges that can strain our budgets. By owning your forever home before you retire, you may be more prepared for emergencies when you finally stop working.
Additionally, having more time to build home equity can give you the option to take out a home equity loan or line of credit, providing a financial cushion to handle any unexpected bills.
You've found a really good deal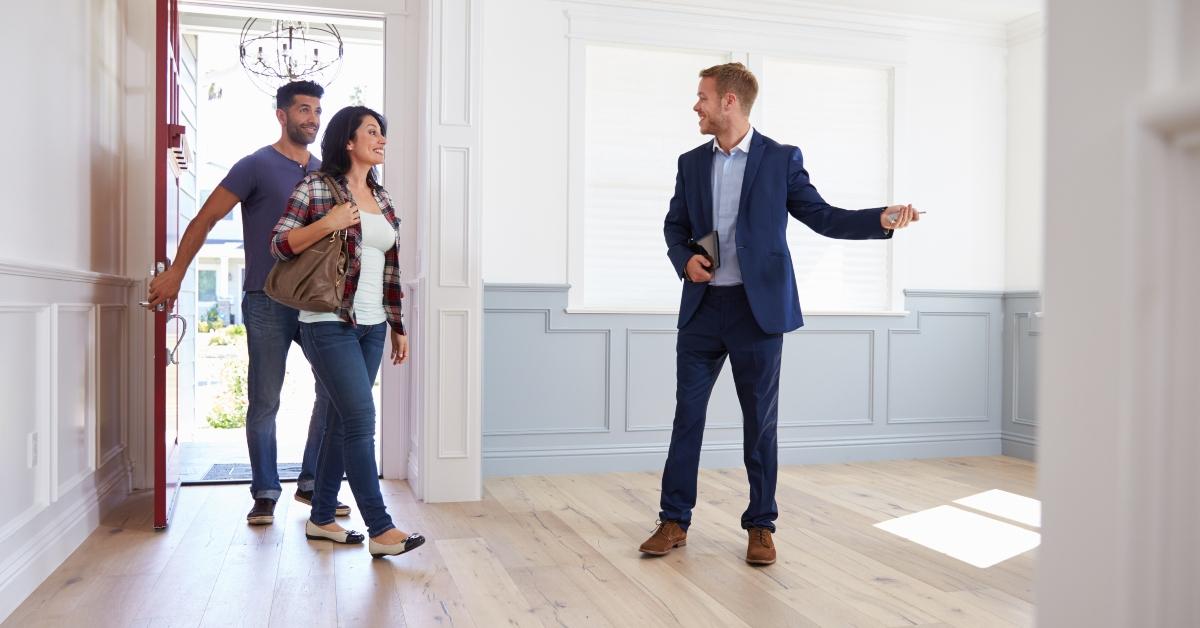 Perhaps the seller has to relocate quickly and they've marked down the price significantly, or maybe you got lucky and found a great deal. 
Real estate prices fluctuate for many reasons, so if you come across a property that's being sold well below market value, you may want to consider it.
If you can purchase a discounted home, you instantly have equity in the property, too. Just make sure you do your research and inspection to find out why the house is underpriced.
You can get to know the neighborhood
By purchasing your dream home before retirement, you'll have plenty of time to explore the area and build relationships with your neighbors, creating a sense of community. By the time you retire, you won't be lonely or isolated, which can be a problem for many seniors.
Not only can this improve the quality of your retired life. it will likely keep you happier and healthier for longer.
It can be a smart investment
Homeownership is almost always a savvy financial move. It can give you security and stability, and can also offer the potential for long-term appreciation in value. 
So while it is possible to lose money in real estate, it's widely considered a safe place to invest your hard-earned cash.
Additionally, you may be able to pay off your mortgage by the time you retire in your dream home, reducing your living expenses and increasing your financial freedom.
You came into some extra money
Folks who are lucky enough to have a windfall — like receiving an inheritance or winning the lottery — may be wondering what to do with their newfound riches. So why not buy your dream home now?
This is also a good option when the equity markets are unstable or you feel investing is overly risky. Additionally, if you can make a large down payment, you could decrease your monthly mortgage costs.
You can rent it out
Renting out your retirement home can help offset the cost of your mortgage and potentially bring in some extra cash. This is a solid strategy, especially if you have good tenants who know their time in the home is finite.
Another option if you're living in the house part-time is to list it on Airbnb. This can be a lucrative source of income, especially if your home is located in a desirable area. 
However, it's important to do your research and understand local regulations before listing your property on short-term rental sites.
You can vacation there
One super fun perk of owning your retirement home before living in it full-time is taking vacations there whenever you want. 
If you have a flexible work situation, you may want to be a snowbird and live and work there in the winter. Then you can rent the house during other seasons.
Besides enjoying your dream home before you retire, you can also offer it to your family or close friends for their vacations.
You plan to relocate when you retire
If you plan to relocate after you retire, moving to that city now can help you become a part of your new community. It also allows you to get ahead of any potential price increases in the real estate market.
You can start enjoying the amenities and lifestyle of your desired retirement destination earlier, making the transition that much smoother. So if you already work from home, why wait?
Bottom line
Buying your dream home early can be a smart investment that may help you retire early and live the life you envision going forward. 
Even if you can't move there as soon as you'd like to, you can still reap the benefits of this savvy investment.
As the COVID-19 pandemic taught us, everything can suddenly change on a dime and upend the order of things. All the more reason to start living your best life sooner than later.
FinanceBuzz is not an investment advisor. This content is for informational purposes only, you should not construe any such information as legal, tax, investment, financial, or other advice.
CollabHomes Benefits
Start investing today with only $500 to own shares of student housing real estate
When students pay rent, you collect dividends — CollabHome collects millions of dollars of rent every year!
Everyone wins: You get potential dividends paid monthly while making student housing better