There are plenty of people who plan to retire somewhere warm. But what if you hate hot weather? If that sounds like you, spending your golden years in a traditional retirement mecca such as Florida or Arizona isn't your dream.
The good news is that if you prefer cooler weather, you have plenty of financially great options to choose from when selecting a place to retire. This is especially important to think through if you want to avoid common retirement money mistakes.
Perhaps you want somewhere with outdoor winter activities. Or maybe you just want a more temperate climate that has a good balance between sweltering hot and freezing cold.
If you want to try a not-so-hot place for your retirement years, here are a few cool places to consider.
Eugene, Oregon
Winters in Eugene can be cool but not too cold. And while summer temperatures might climb, the city doesn't usually deal with the same humidity that can be found in many warmer climates.
Eugene is also home to the University of Oregon, which makes it a great place for retirees who may want to be a part of an educational community. It also has plenty of activities like biking, hiking, and kayaking.
Denver, Colorado
Sure, you don't want to live somewhere hot, but how cold do you want to get? Denver is known for its snow, but also its sunny days. And if you enjoy sports in the winter, you're not far from mountain resorts for things like skiing, snowshoeing, or other fun winter activities.
The summers are pleasant, without the pesky humidity that affects other parts of the country.
Honolulu, Hawaii
The weather is always nice on the islands of Hawaii, including in the capital city of Honolulu. That could make it the perfect breezy, beachy place to retire.
One thing to consider, however, is the high cost of living in Hawaii. You may want to factor that into your budget so you can save up enough to eliminate financial stress during your retirement years.
Wilmington, North Carolina
This North Carolina town benefits from its spot near the ocean, which helps it stay more moderate in temperature during the winter.
Wilmington is still plenty humid in the summer, but it has beaches where you can cool off. Be aware, however, that it may also be more prone to things like hurricanes, so factor any costs related to storm issues into your retirement plans.
Galveston, Texas
Sure, living in Texas may sound hot, but one of the advantages to living in Galveston is its location on the Gulf Coast. The water can cool the area down compared to its Texas neighbors, and there is plenty of beach if you want to be by the water without the added inland heat.
Galveston's proximity to Houston may also make it appealing for retirees who still want to be close to a major city.
Seattle, Washington
Seattle's spot on the West Coast gives it a more temperate climate than other places in the country, which may be appealing if you enjoy outdoor activities like kayaking and biking.
And if you don't want to get caught stuck at home on the type of gloomy, rainy day that Seattle is known for, there are also plenty of museums and other attractions to enjoy indoors in the city. Seattle is also known for the Space Needle, Pike Place Market, and modern eye-catching architecture.
Ann Arbor, Michigan
Located in southern Michigan, Ann Arbor is a major college town with plenty of culture. The weather may be warm in the summer, but it's quite cold in the winter. This is a place for those equally comfortable in winter boots and flip-flops.
The University of Michigan in Ann Arbor is also home to a geriatric and palliative medicine program for those who decide to spend their older retirement years in the area.
San Francisco, California
When it comes to weather, San Francisco can be a pleasant option for retirement. The temperatures don't fluctuate too much, remaining moderate throughout the year. Its proximity to the ocean can keep it cooler compared to other places more inland.
But like other major cities, you may have to factor in the cost of living, which can be pretty pricey in the Bay Area.
Anchorage, Alaska
How cold do you want to go? If you love the snow, consider cities in Alaska like Anchorage.
Alaska doesn't tax retirement benefits such as Social Security or your pension, and it also may pay out funds to citizens from its oil wealth trust fund. The city also has plenty of parks and ski resorts for outdoor activities all year round.
Chicago, Illinois
Sure, the summers can get muggy, but Chicago's proximity to Lake Michigan can keep things a little cooler. Winters are full of brisk temperatures and, yes, even some wind and snow.
The city is also home to a lot of culture, including museums, sports teams, and theaters. Illinois doesn't tax sources of retirement income, including money from Social Security, 401(k) plans, and pensions.
Bottom line
It might be a good time to start looking into ways to make extra cash and saving for retirement now, especially if you plan to quit work soon. Deciding where you plan to spend your golden years can help you get a better sense of how much you will need to save.
Consider sitting down to create a budget for what you expect future expenses to look like on a monthly basis. Then, start dreaming of where you can spend your retirement years.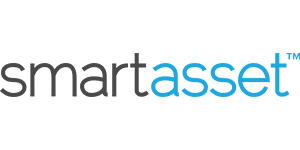 Smart Asset Benefits
Get matched with fiduciary financial advisors
Advisors are vetted and certified fiduciaries
Take the mystery out of retirement planning
Their matching tool is free
FinanceBuzz doesn't invest its money with this provider, but they are our referral partner. We get paid by them only if you click to them from our website and take a qualifying action (for example, opening an account.)