More isn't always better. In retirement, you might find greater joy by focusing on what matters most and leaving the rest behind.
So, whether you plan to retire early or intend to work longer before leaving your job, here are the 10 things you should let go of for a simpler, happier post-work life.
Resolve $10,000 or more of your debt
Credit card debt is suffocating. It constantly weighs on your mind and controls every choice you make. You can end up emotionally and even physically drained from it. And even though you make regular payments, it feels like you can never make any progress because of the interest.
National Debt Relief could help you resolve your credit card debt with an affordable plan that works for you. Just tell them your situation, then find out your debt relief options.
How to get National Debt Relief to help you resolve your debt: Sign up for a free debt assessment here. (Do not skip this step!) By signing up for a free assessment, National Debt Relief can assist you in settling your debt, but only if you schedule the assessment.
SPONSORED
Aggressive spending and investing
Perhaps you were used to spending a lot of money during your working years. This is especially likely if you had a big income and could afford to splurge.
But unless you have a large amount of savings, you might have to be more careful about spending in retirement.
It might also be wise to revisit your investment portfolio's asset allocation strategy. Make sure you're not taking on too much risk now that you are in retirement. Consulting with a financial advisor can help you chart the right path forward.
If all of this leaves you worried, consider picking up a part-time job, developing a side hustle, or finding another way to make extra cash and give yourself more financial breathing room.
Smoking and drinking
You want to set yourself up for a healthy, long life in retirement, so eliminating unhealthy habits is a good place to start.
Smoking puts you at risk for all manner of diseases, as well as high blood pressure. Drinking alcohol can damage your liver and poses other potential health consequences.
Both of these habits have a negative impact on your energy level and health. Eliminating them can help you feel better and ready to dive into retirement.
Clutter around the home
Retirement is a good time to eliminate possessions you don't need so you can embrace a simpler existence. You might find that life is more relaxing with fewer trinkets and possessions weighing you down.
Start by decluttering one room at a time. Go through your closet or the kitchen. Be honest with yourself about what you need, and get rid of the rest.
Earn $200 cash rewards bonus with this incredible card
There's a credit card that's making waves with its amazing bonus and benefits. The Wells Fargo Active Cash® Card(Rates and fees) has no annual fee and you can earn $200 after spending $500 in purchases in the first 3 months.
The Active Cash Card puts cash back into your wallet. Cardholders can earn unlimited 2% cash rewards on purchases — easy! That's one of the best cash rewards options available.
This card also offers an intro APR of 0% for 15 months from account opening on purchases and qualifying balance transfers (then 20.24%, 25.24%, or 29.99% Variable). Which is great for someone who wants a break from high interest rates, while still earning rewards.
The best part? There's no annual fee.
Extra space
Getting rid of the clutter might reveal that you need less square footage than you previously thought. If that is true, downsizing can make a significant impact on retirement.
Moving into a smaller home or apartment can save you money on a mortgage and rent. It also can lower your utility, insurance, and property tax costs. All of this is a huge plus when you're on a fixed income.
People pleasing
Many of us fall into the trap of doing things just to make others happy. But as you try to enjoy your golden years, it might be time to leave those people-pleasing tendencies behind.
You no longer have to kowtow to a boss, clients, or anyone else. Once you hit retirement, focus on what you want.
Your old tax plan
It's likely your tax strategy will have to shift in retirement. For some people, that means a move to a state that doesn't tax Social Security benefits or income.
Meanwhile, others will focus on finding ways to draw down their nest egg in the most efficient way possible. If you're unsure how to handle taxes in retirement, it might make sense to seek the counsel of a tax professional.
Defining yourself by your career
If you've defined yourself by your title at work for years, retirement can be a shift. Your value is no longer tied to a promotion or climbing the corporate ladder.
Instead, you get to focus on figuring out what brings you fulfillment. Explore hobbies, read, and enjoy life without worrying about whether you're being productive or meeting professional goals.
Waiting until tomorrow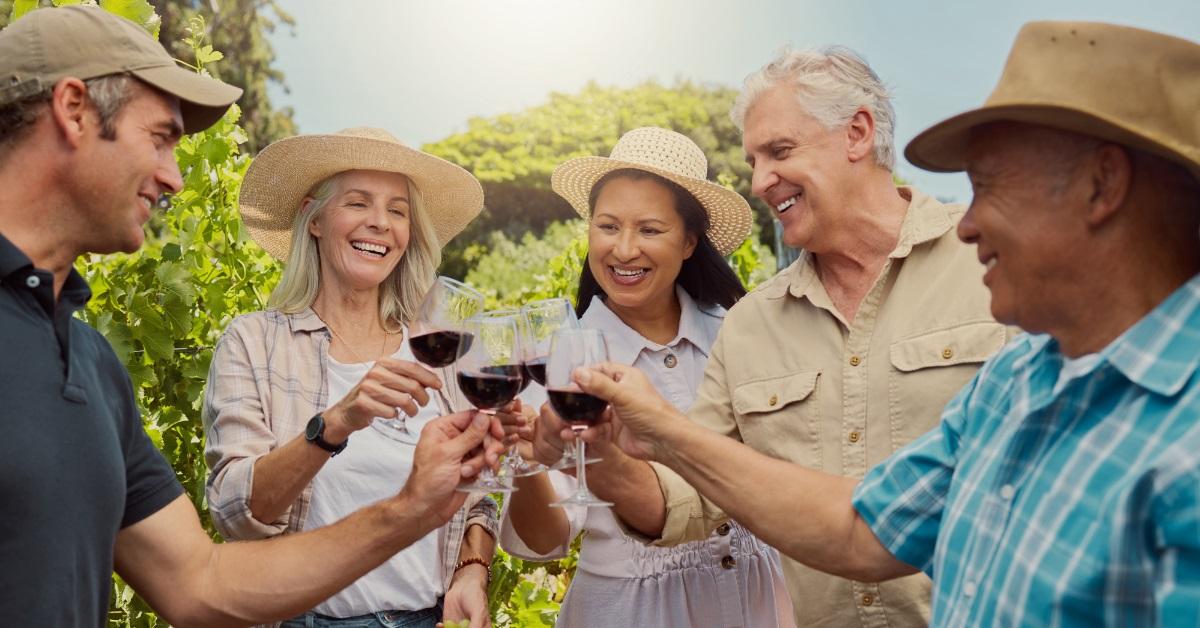 How many times did you put off a hobby in your pre-retirement days? Perhaps you planned to start gardening "tomorrow" or intended to pick up painting when things slowed down at work. Yet, those days never seemed to arrive.
Once you retire, you can finally stop waiting. So, eliminate the notion of waiting until tomorrow. Instead, do it today.
Planning everything
One of the joys of retirement is that there are no meetings or presentations to worry about, so you no longer have to live by your calendar.
Instead, you can be spontaneous and see friends and family on a whim. You don't have to plan a lunch several weeks in advance. Go when you feel like it.
Disposable income
Perhaps the biggest financial negative of retirement is that you no longer have job income every month. That might mean having to accept that you won't have the same level of disposable income that you had previously.
This is why embracing simplicity and giving up "stuff" can be a big positive. Living a more frugal lifestyle means there is less need to spend money. That can boost your bank account and its ability to cover your expenses in a big way.
Bottom line
Retirement is when many people focus on what really matters in life. Often, that is relationships, passion projects, travel, and enjoying the present moment.
There's no longer a need for the things that don't matter. Eliminating some items on this list might help reduce financial stress and increase your enjoyment of this phase of life.
FinanceBuzz is not an investment advisor. This content is for informational purposes only, you should not construe any such information as legal, tax, investment, financial, or other advice.
National Debt Relief Benefits
No upfront fees
One-on-one evaluation with a debt counseling expert
For people with $7,500 in unsecured debts and up