Retirement means you'll have more time to travel, read books, or enjoy hobbies.
But it can also provide free time to become more active in your community by sharing your talent with organizations that need help.
See if some of these unique volunteer jobs could be an excellent way to keep you connected to your community when you retire.
Mentor
Your career skills can still be helpful even after you retire from your career, so consider becoming a mentor to others in your field. 
Volunteering your time to discuss real-world cases you may have faced and how you solved them may be helpful to younger workers.
You could also help mentor others entering the professional field and teach them basic skills like office behavior, resume building, and other tasks necessary for their career.
Help in a national park
The National Park Service looks after many beautiful natural areas like the Grand Canyon, Yellowstone, and more. But it also oversees parks and historic sites throughout the country.
If you live near one of these majestic parks, consider volunteering. You might give visitors maps or help them find specific places, or you could work as a guide throughout the park. In an urban area such as Washington, D.C., you might help with an invasive plant survey.
Deliver food
Organizations like Meals on Wheels need volunteers to deliver meals to homebound people who can't get out to get food.
Consider driving around your community to deliver food and check in on those in need. A Meals on Wheels volunteer may be the only person they talk to that day. And it can help you interact with others and get you out and active in your community.
Be a storytime reader
If you enjoy sharing your love for reading with others, volunteering at your local library can be a great way to get kids interested in books.
Volunteer to read books at storytime for kids who want to hear about castles, animals, or any other unique and entertaining topics you want to read about for little ones.
Care for animals
It may be harder to care for a large number of pets on a fixed income, but that doesn't mean you can't enjoy time with furry friends.
Check with your local animal shelter and volunteer to help them with animals in the shelter. You may be able to play with cats, walk dogs, and enjoy the company of animals without the cost of caring for them.
Work at a local school
Schools are great places to volunteer, particularly if you have a helpful skill. Helping in an art class if you create art as a hobby or assisting students with homework in different subjects could be rewarding.
You can also consider working as a substitute teacher to earn extra cash when you retire. It's a great way to work with students on your own schedule while teaching.
Plant community gardens
When you retire, you may be excited to spend more time in your garden, so consider spreading joy with your skills throughout your community.
You may have common areas in the neighborhood that need flowers planted each spring or weeding throughout the summer. Check with your local government or horticultural society to see if there are gardening opportunities that need volunteers.
Become a docent
On a recent trip to a museum, you may have encountered a docent who could answer your questions about artwork or different highlights in the museum.
So share your love for art, history, or museums by volunteering as a local museum or attraction docent to educate others on museum objects and their history.
Build houses
Your previous work in the construction industry or as a contractor can be put to good use helping build homes for those less fortunate.
Habitat for Humanity, for example, is a great program that builds homes for others with the help of volunteers.
Join the Peace Corps
You may think the Peace Corps only offers opportunities for young people, but there's no age limit for Peace Corps volunteers. In fact, the Peace Corps is actively recruiting older people.
You can volunteer for a two-year stint (with three months of training) in one of the 60 countries the Peace Corps serves. Or you may want to apply to Peace Corps Response, a three-month program in which you'll use your professional expertise.
Work with the USO
The United Service Organizations (USO) supports military members and their families.
Volunteering with the USO could be great if you live near a military base or other military post. You can do various jobs, such as helping to set up special events or creating care packages for military members or their families.
Be a hospital greeter
Visiting a hospital can be scary for some people, but you can put them at ease as a hospital volunteer.
Your local hospital may have an information booth, visitors desk, or gift shop that needs volunteers to keep patients and visitors moving along each day.
Help with disaster relief
Disasters happen throughout the country, and organizations like the Red Cross need volunteers to aid those affected by disasters.
Volunteer your time to help distribute clothing and food or comfort those affected by a disaster in their area.
Try a volunteer vacation
If you're interested in traveling when you're retired, consider merging your travel with volunteering.
You can volunteer for different lengths of time, helping with various projects worldwide. Sign up for projects based on your interests and skills, or find a particular part of the world you would like to help.
If you know your finances are in good shape, a volunteer vacation may be a rewarding way to see the world.
Help a political candidate
You may be interested in supporting a specific political candidate in your area or advocating for a cause important to you.
Look into different options for work as a political volunteer, specifically in a position that may use your previous work experience. Being active in politics is a great way to get involved with your community and meet new people.
Give legal advice
Your previous work as a lawyer or in a law firm can help others who need legal advice but may not be able to afford it.
Look into local legal organizations to learn about pro bono work or volunteer for a legal helpline to answer legal questions covered by your specialty.
Bottom line
If you've saved enough to retire early, you'll have many years to enjoy life. But you may also want to spend time on meaningful volunteer opportunities.
Remember that your mental health is also important, so try to keep connections open by interacting with others in your community by volunteering.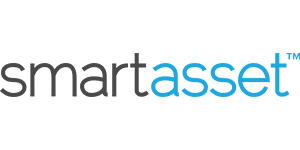 Smart Asset Benefits
Get matched with fiduciary financial advisors
Advisors are vetted and certified fiduciaries
Take the mystery out of retirement planning
Their matching tool is free
Paid Non-Client Promotion