Sam's Club is a great place to save on groceries and other items. But you might save even more if you know how to use some insider tips.
Check out these club secrets that employees want you to know so that you can save more money or simply be a better guest the next time you visit a Sam's Club.
Get a protection plan on all your appliances
Did you know if your air conditioner stops working, your homeowner's insurance won't cover it? Same with plumbing, electrical issues, appliances, and more. Not being able to make repairs could leave you in a bad situation — but a home warranty could protect you against surprise expenses.
Whether you're a brand-new homeowner or you've owned your home for years, a plan from Choice Home Warranty could pick up the slack where homeowner's insurance falls short.
If a covered system in your home breaks down, you can call their hotline 24/7 for assistance to get it repaired. They have a network of over 15,000 technicians that can assist you, making sure any issue can be taken care of swiftly — without breaking the bank.
Not sure if it's for you? Rest easy: they were named one of the "Best Home Warranty Companies" by US News 360 Reviews and were awarded Best Company's 2020 Consumer's Choice Award. For a limited time, you can get your first month free when you sign up for a Single Payment home warranty plan.
You can shop online without a membership
Is there something you want from Sam's Club even though you don't have a membership? Check the retailer's website and see if you can order it there and have it delivered. Non-members are allowed to shop this way.
However, Sam's Club charges an additional 10% fee for non-member purchases. So, factor that fact in when shopping.
You shouldn't leave perishables on shelves
If you decide you don't want those eggs or ice cream bars after all, please don't leave them on a shelf.
Sam's Club employees would like you to return them to where you got them in the freezer or refrigerated section. They can be difficult to clean up if left on shelves.
It's OK to ask employees for help
There may be something you're looking for but don't see. If so, Sam's Club employees will be happy to help out.
Feel free to ask the butchers behind the counter if you're searching for a particular type of meat or check with customer service to see if they can help you find another item.
The employees want you to be satisfied with your membership and are willing to help out.
Stop overpaying when you shop online
Shopping online has its perks. It's super convenient, but it can be time consuming to find the best deals. Instead of hunting for coupon codes (that don't always work!) and opening tons of browser tabs comparing prices, you can try Capital One Shopping.
Capital One Shopping makes saving money effortless. Just add the browser extension and when you check out, it'll scour the internet for coupon codes to help you save cash. And before you check out at 25+ major retailers, Capital One Shopping will notify you with a friendly pop-up if the item you're buying is available cheaper somewhere else.
Capital One Shopping is free to use and won't show you ads. Add it today and stop overpaying!1
Get your Sam's Club Cafe order in early
Sam's Club can be busy on nights or weekends, and it may be hard for staff to prepare a 16-inch pizza for you right before you leave.
Instead, consider stopping by the Sam's Club Cafe and putting in your order for large items like pizzas before you start shopping. When you're done, your order will be hot and ready to go right as you walk out the door.
You can save on prescriptions without a membership
Prescriptions are expensive, so shopping around and finding the best deals is an excellent way to save money.
The Sam's Club Pharmacy may have lower costs on some of your prescriptions, and you don't need a membership to fill out a prescription there.
You can't use coupons
Sam's Club won't accept the coupons you clip. Instead, keep an eye out for Sam's Club Instant Savings, which features a variety of price breaks.
Remember that warehouse retailers can save you money even without coupons compared to your local grocery store because you're buying in bulk.
Sam's Club price-tag codes reveal important information
Pay attention to the numbers in the bottom left corner of Sam's Club price tags. There's a letter at the end of them that could tell you quite a bit about the product.
Reports say these letters can tell you if a product will be on the shelves for a while. According to these reports, an "A" means "active," signaling the product will be around for a while and is unlikely to be deeply discounted anytime soon.
On the other hand, clearance items are marked with a "C," and seasonal items will have an "S."
Using the app makes shopping easier
Sam's Club has a great app for members to make shopping a breeze and help you find good deals.
Download the app to your phone and take advantage of features like Scan & Go, which can help you scan purchases, pay for them via the app, and skip the checkout line.
It's OK to use Walmart gift cards at Sam's Club
Walmart owns Sam's Club so you can use a Walmart gift card for your next shopping trip at Sam's Club.
The deal can also be reversed, allowing you to use Sam's Club gift cards at Walmart. And those same gift cards can also be used to shop online at the websites of either store.
Earn 2% cash rewards at grocery stores and Costco
The Wells Fargo Active Cash® Card(Rates and fees) is a powerful rewards card that allows you to earn unlimited 2% cash rewards on purchases — including on groceries, even at warehouse stores like Costco.

New cardholders can also earn a one-time cash rewards bonus — $200 cash rewards bonus after spending $500 in purchases in the first 3 months!
If you're looking for a powerful rewards card that offers an extended intro APR period, look no further, the Wells Fargo Active Cash® Card checks that box too!
This card also offers an intro APR of 0% for 15 months from account opening on purchases and qualifying balance transfers (then 20.24%, 25.24%, or 29.99% variable). Which is great for someone who wants a break from high interest rates, while still earning rewards.
The best part? There's no annual fee.
Click here to apply for the Wells Fargo Active Cash® Card now.
You shouldn't be afraid to buy the store brand
Store brands can be a great way to save extra money without compromising quality.
Check out Member's Mark items at Sam's Club. They can help you keep more money in your wallet and may be just as good as the name-brand competition.
It's rude to shop too close to closing time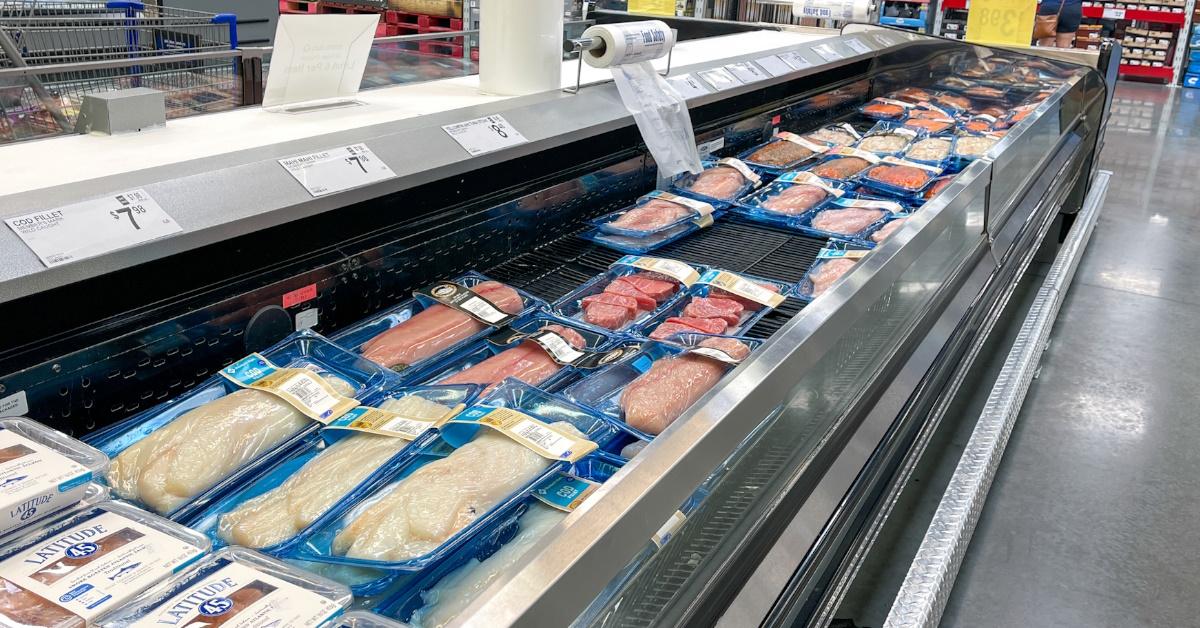 Sam's Clubs usually close at 8 p.m., but you generally are allowed to continue shopping past closing time if you are still in the store.
However, remember that employees can't leave until the customers are gone. That means employees may have to work past closing time until all customers complete their shopping.
So, show some courtesy and try to wrap up your shopping and check out before 8 p.m.
You might be able to buy alcohol without a membership
Some state regulations forbid retailers from restricting alcohol sales to members only.
Check if your state requires stores to sell alcohol regardless of membership status. You might be able to save some extra cash at places like Sam's Club to stock your bar even if you are not a member.
Bottom line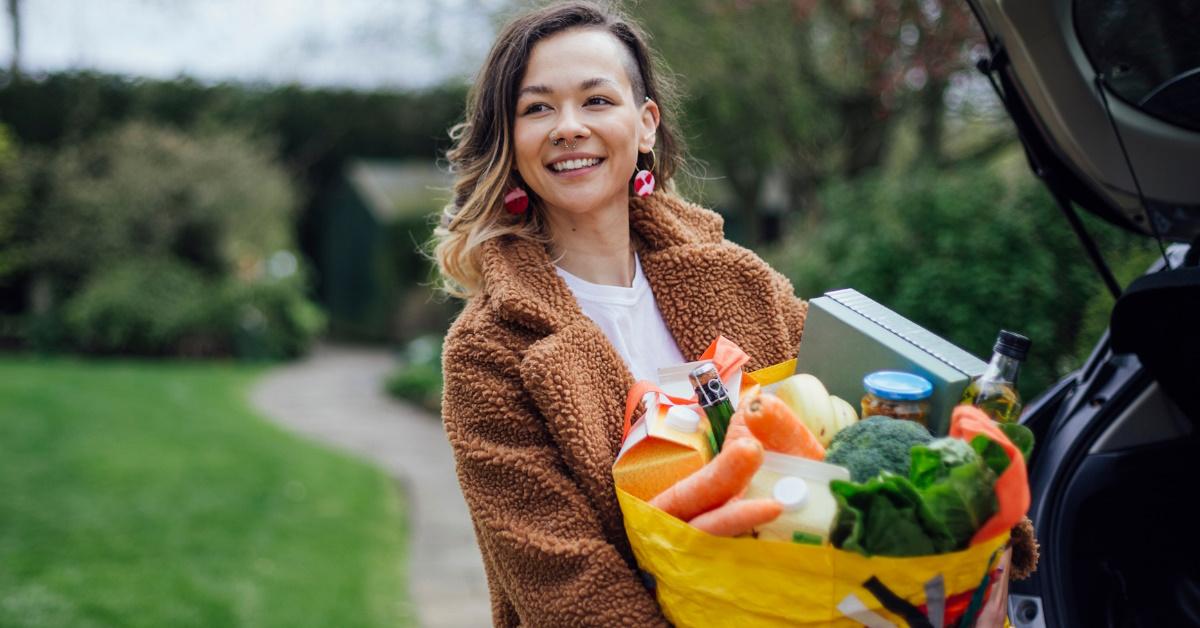 Sam's Club is a great place to get ahead financially by saving on bulk purchases. You might save even more cash by following some of the tips above.
You can also use this list's employee secrets to become a better Sam's Club customer.
Lucrative, Flat-Rate Cash Rewards
Current Offer
$200 cash rewards bonus after spending $500 in purchases in the first 3 months
Rewards Rate
Earn 2% cash rewards on purchases