As prices soar, we're all looking for ways to cut costs. Walmart already offers low prices compared to the competition, but taking a few simple steps helps you save even more cash when you shop at the retailer.
So, if you're on a tight budget, here are some ways you can save money and boost your bank account the next time you go to Walmart.
Stick with in-store brands
A good way to save cash is to stick with in-store brands instead of choosing the name-brand versions of products.
Check out items in Walmart's Great Value line, for example, and compare the price to name brands when you're shopping for groceries or household items.
Pro tip: If you're a Costco member, a genius Costco hack is to buy items under the retailer's Kirkland Signature in-store brand, which also can help you save extra money.
Download the Walmart app
Consider downloading Walmart's app onto your smartphone. The app can alert you to deals and discounts that you might not know about, or help you find a particular product.
If your favorite store is out of an item, check the app and see if other Walmarts nearby carry the product rather than buying something more expensive to fulfill your needs.
Use the Walmart pharmacy
Walmart's pharmacy can save you money on prescriptions. In fact, Walmart offers generic prescription drugs for as low as $4. So, check with the retailer to see if your prescription qualifies.
You can also have prescriptions and pharmacy products delivered if you can't make it to the store.
Take advantage of free shipping
Don't have time to go to the store? Consider ordering online and having items shipped to you instead. Walmart offers free shipping on orders of at least $35.
You also may be able to find deals for items online that aren't in stock at your local Walmart.
Take advantage of coupons
Walmart accepts coupons from different manufacturers, so check online for your favorite brands before you head to the store.
Be aware that Walmart doesn't accept digital coupons, however.
Look into price matching options
You may find something online at Walmart.com that is cheaper than the same version at your local store. Fortunately, there is a way to get that lower price at your local Walmart.
If you visit the store and check in with a Walmart associate, the retailer will allow you to buy the item at the less expensive online price.
Check the weekly deals
Walmart has sales each week that you might miss if you haven't checked the app or website for rollbacks and other deals.
Take a few minutes to look for these deals before you head into the store.
Try curbside pickup
Are you susceptible to impulse purchases when wandering the aisles of Walmart? Perhaps you grab a few snacks you weren't intending to buy, for example.
If this sounds like you, try curbside pickup. It's a good alternative that helps you stick to your list and prevents you from grabbing items you don't really need.
Use Walmart's baby registry
A new baby is an exciting addition to your family, but babies can also be expensive. If you're setting up a registry for new baby items, think about using Walmart.
You can get a free welcome box with baby items, and you can return items from your registry for up to a year.
Pro tip: Walmart also has registries for weddings, birthdays, and other occasions. See what types of discounts you can get when registering for gifts.
Sign up for Walmart+
Walmart+ is a subscription service that can save you money. For $98 a year or $12.95 per month, you can save money by getting free shipping with no minimum and free grocery delivery.
The service also has other advantages, such as free streaming with Paramount+ and deals on things such as a Spotify membership or discounted gas.
Opt for refurbished electronics
Refurbished electronics are cheaper than new versions of your favorite products. When you buy the refurbished item, you do not have to compromise on quality.
Walmart still inspects and tests all of its refurbished products and allows you to return them or replace them within 90 days if you're not satisfied.
Bottom line
Walmart is known for having some of the lowest prices of any retailer. Putting these tips into action can help you save even more the next time you shop at Walmart.
Also, check your wallet for the best rewards credit cards so you can save even more when you shop.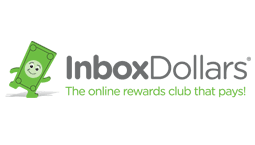 Inbox Dollars Benefits
Get a $5 bonus when you register with your email
You could earn money by taking surveys or making online searches
Over $80 million paid to members so far - how much can you earn?