Buying a house is often seen as a major financial and life milestone. However, it's also a major expense — probably the most expensive item you'll ever buy. Chances are, you'll need to get a mortgage in order to buy a house; few people can simply pay cash for a house. For many would-be homebuyers, that can mean the first step is budgeting to save for a down payment.
As you get ready to move on to the next phase of your life, here's what you need to know about how to save for a house.
How much do you need to save for a down payment?
How much you need for a down payment depends on your financial situation, as well as the requirements imposed by your lender.
The "conventional wisdom" is that you should put 20% down on a house. In most cases, this is the amount you need to avoid private mortgage insurance, or PMI, a type of insurance designed to protect your mortgage lender. Plus, with a bigger down payment, you have lower long-term interest costs — and you have instant equity in your home.
However, that 20% "rule of thumb" is largely ignored these days. In 2016, the average down payment was 6%. Many conventional lenders will allow you to put down as little as 5%, making it easier to buy a home.
If you qualify for a government-insured loan, you can put down as little as 3.5% on an FHA (Federal Housing Administration) loan. Additionally, loans through the U.S. Department of Veterans Affairs (VA) and the U.S. Department of Agriculture (USDA) allow you to buy a home with no down payment.
How to calculate what you need for a down payment (and those fees)
Figuring out how much you'll need for a down payment is fairly straightforward. Simply determine the price of the home you're likely to buy and the percentage you want (or need) to put down.
For example, let's say you want to buy a home for $225,000. Here's what you would need for a down payment, depending on the percentage you plan to put down:
20% down payment: $45,000
10% down payment: $22,500
5% down payment: $11,250
3.5% down payment: $7,875
And of course, if you qualify for a 0% down payment mortgage, you don't have to worry about saving up at all.
As you determine how to save for a house, though, it's also important to think about what your monthly mortgage payment — plus monthly property taxes and insurance — will be. In general, it's a good idea to spend no more than 25% to 28% of your monthly income on your house payment. So, if you make $4,500 per month, you'd want to keep your housing payment to between $1,125 and $1,260. Therefore, you might need a bigger down payment to bring your loan amount down far enough to reasonably afford the monthly payments.
Be aware that you might have additional costs, too. If you put down less than 20%, you'll be responsible for private mortgage insurance. Some government programs, like the FHA loan, come with their own mortgage insurance requirements as well.
You might also have fees for appraisal, home inspection, and other closing costs. If you don't want these costs rolled into your loan, you'll need to save additional money on top of your down payment.
How to save for a house
If you hope to buy a home, you need to learn how to manage your money to save enough for a down payment and other costs. Here's how to save for a house, using eight simple steps.
1. Create your plan and set your goals
Figure out how much you need to save for a down payment, based on the amount you'll borrow. Decide on a timeline so you can pinpoint when you'll have the money to make your purchase.
Next, divide the amount of your down payment by how many months it will take you to reach your goal. So, if you need to save $11,250 for a 5% down payment on a $225,000 home, and you want to buy that home 24 months from now, you'll have to save $468.75 each month.
Will setting aside that extra money work with your current income and necessary living expenses? Once you have a mortgage payment, will you still be able to live within your means? If the answer to these questions is no, you might need to recalculate how much house you can afford.
2. Open a savings account just for your house savings
Having a separate savings account for your home-buying goal is a good idea because it allows you to more easily track your progress, as well as reduces the temptation to dip into those savings for other purposes. It's all about prioritizing your goal to buy a home.
A high-yield savings account can be a smart choice for a down payment because it allows you to earn a higher yield on your money. Your down-payment fund can grow a bit faster, allowing you to reach your goal a little earlier or have extra money for other expenses. Banks like Ally and Barclays can provide you with high-yield savings accounts without any big fees.
Finally, automate your savings deposit. You can do this straight from your paycheck, so you never even miss the money, or you can automatically transfer money from your checking account to the designated savings account on the same day each month.
3. Get your current debt under control
As you work toward saving up for a down payment, it's a good idea to get your current debt under control. The fewer obligations you have, the more likely you are to afford a home.
You can consolidate your debt or refinance so you aren't paying so much on your other debt each month. Some of your options might include the following:
Refinance your car loan to a lower interest rate so your payments are smaller
Use a 0% APR card to transfer your balances and reduce the interest you pay
Get a personal loan to consolidate your high-interest debt into one lower payment
Refinance your student loans to a lower rate and payment
As you reduce your other obligations, you'll be in a better long-term position to manage your housing costs and afford to buy a home.
4. Clean up your budget
Homeownership comes with unexpected costs beyond the down payment and monthly payments. You'll have to pay for maintenance and repairs and will likely see higher utility bills than an apartment. In order to afford these expenses, it's a good idea to start trimming the fat from your budget now. Here are some ideas:
Cancel unused subscriptions
Get rid of your gym membership and work out at home
Eat out less often
Move to a less-expensive apartment for now
Pay attention to your purchases and reduce impulse buys
You don't need to cut all the fun out of your budget, but be aware of where your money is going and shift your spending to match your priorities.
5. Pick up a side hustle
You can turbocharge your ability to save for a home by starting a side hustle. Look for a fun or easy-to-fit-in-your-schedule job that offers ways to make money and increase the amount you put into savings. Sell items online, start a website, drive for a rideshare company, or pick up odd jobs — even get a part-time job, if it makes sense.

You can use that money to boost your savings or pay down your debt. Either way, you're preparing to buy a house when you pick up a side hustle.
6. Put any windfall money into your house savings
Want to know how to save for a house more effectively? Put extra money toward your savings. You can boost your down payment to make your mortgage smaller, or you can reach your down payment goal faster and buy a home sooner than your original timeline.
No matter how you decide to do it, using windfall money — like a tax refund or bonus from your work — to increase your ability to reach your homeownership goal can be a smart move.
And, when people ask you what you want for your birthday or other special occasions, tell them to give you house money. There's no better present than helping you reach your homeownership goals.
7. Improve your credit score
As you save up for a home, work on improving your credit score. You want the best possible mortgage rate, and a good credit score will help you accomplish this feat. Some ways you can improve your score while you save up for a down payment include the following:
Reduce your debt so your credit utilization ratio improves
Make on-time payments
Dispute errors that might be dragging your score down
Avoid opening new credit accounts, especially close to when you start your house hunting
You have time to work on your credit score while saving up to buy a home, so it makes sense to focus on your credit while you build your down payment.
8. Buy your house!
When you have a plan of attack and you follow it, you're more likely to be successful in your quest for homeownership. There's a lot that goes into buying a home, but you can prepare yourself with a little bit of time.
Follow these steps on how to save for a house, and there's a good chance you'll be able to purchase a home using a reasonable timeline — and feel good about the process.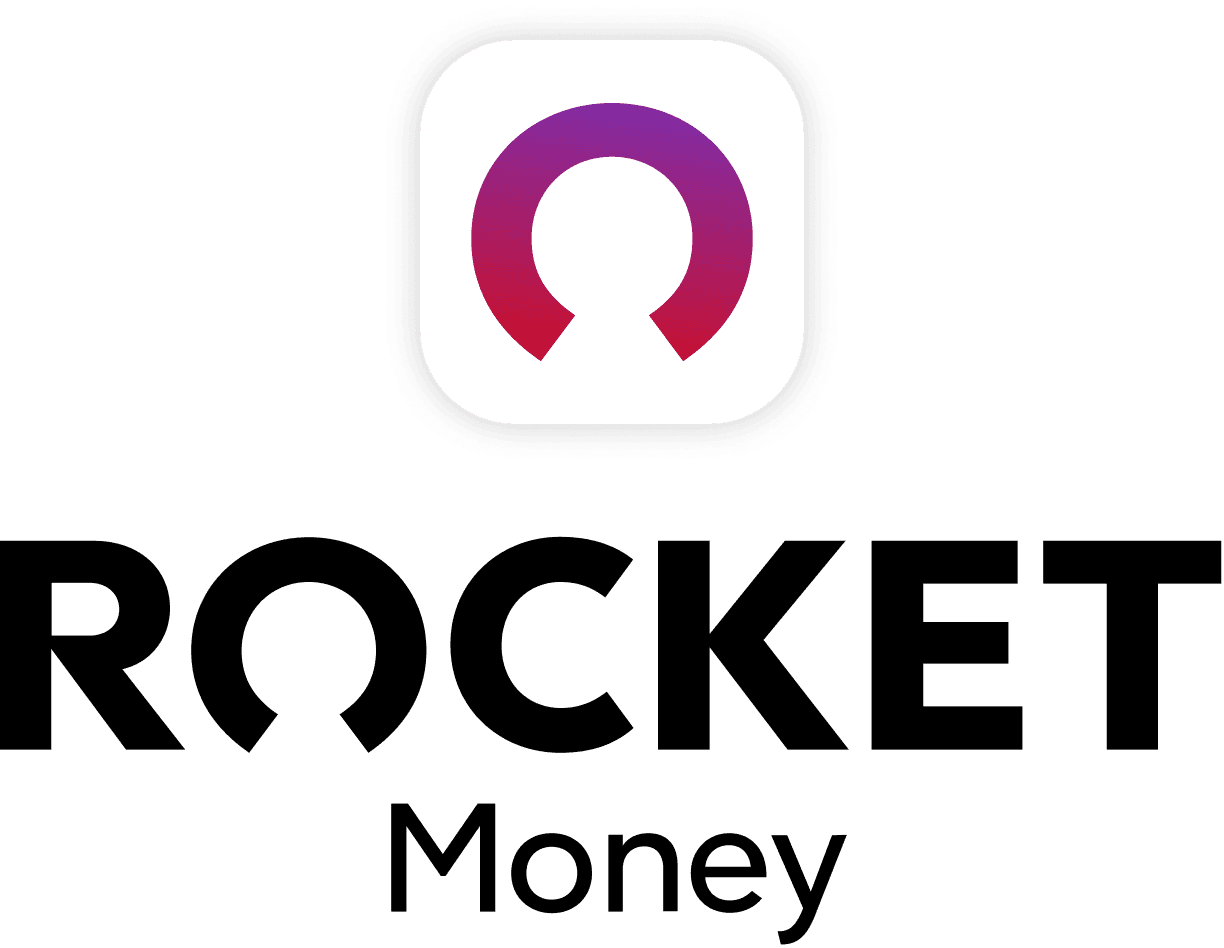 Rocket Money Benefits
Automatically find and cancel subscriptions
Slash your monthly phone, cable, and internet bills
Save an average of up to $720 a year