It's important to check your credit report so you can better understand the different factors affecting your credit. But what if you find errors in your report?
The 2020 Consumer Response Annual Report by the Consumer Financial Protection Bureau (CFPB) found it had received over 542,000 complaints in 2020, which is about a 54% increase over the previous year. The majority of these complaints had to do with credit and consumer reporting.
If you find errors on your report, dispute them. It's your right under the Fair Credit Reporting Act (FCRA) to dispute any incomplete or inaccurate information on your credit report. And it's likely in your best interest to learn how to dispute credit report errors and keep your credit as healthy as possible.
Here's how to get started.
What to do before you dispute a credit report error
Before you file a dispute for a credit report error, you have to find the error first. Here are a few steps to take before filing a dispute.
1. Get a free copy of your credit reports
You might already be monitoring your credit score with a variety of different tools, such as a free service from a bank like Discover or Chase. This can be helpful for seeing an overview of factors affecting your credit, but it's not the same as looking at a credit report.
Your credit report doesn't show your credit score, but it shows important information about the factors affecting your credit score. Your credit score could be thought of as a letter grade you receive in school. If your credit score is your grade, your credit report is the list of test and quiz scores that determines your grade.
If you want to check your credit report information, the best way to get a free copy is by visiting AnnualCreditReport.com. This is the only source authorized by the federal government to offer free copies of your credit report from the three major credit bureaus: Equifax, Experian, and TransUnion.
You're typically able to get one free credit report from each credit bureau every 12 months. But you're currently able to get a free weekly credit report from each credit bureau until April 20, 2022.
2. Review your reports from all three credit bureaus
It's important to review your credit reports regularly because it can help you learn how to manage your money more effectively. Getting your reports from the three credit bureaus is also important because the information across all three reports might be slightly different. For example, you might see more hard credit pulls on one report compared to another report.
This doesn't necessarily mean there's an error on your reports, though. Lenders aren't required to report credit activity to all three credit bureaus, so you might spot a few differences between reports without any actual errors.
But you should still check all three reports since that's the only way to get the complete overview of your credit activity. Let's say Lender A only reports credit activity to Credit Bureau 1, and Lender B only reports credit activity to Credit Bureau 2. If you only check a credit report from Credit Bureau 1, you'll miss out on information from Lender B.
3. Label any potentially inaccurate information
As you look over your reports, keep an eye out for potential errors and keep track of them. This will help you stay organized if you need to dispute any information. Simply writing down a list of the potential errors, along with the reports they're associated with, can go a long way in making sure you're prepared to file a dispute.
Here are some potential errors to look for on your credit reports:
Personal information: Check your name, home address, phone number, and other information to make sure they're correct.
Account status: Any credit accounts you've opened, including credit cards and loans, should show up on your credit reports. Make sure their status as being open or closed is correct and that payment dates are also listed correctly.
Account balance: Your account balances and credit limits should match up with what you see on billing statements and in your financial accounts.
Other data: Review your reports for any information that might not be your own, such as someone else's account that's listed as yours. Or another name associated with one of your accounts. Also, check to make sure the correct lenders are associated with the right accounts.
How to dispute credit report errors
You have a few ways to dispute a credit report error: online, by phone, and by mail. Over the phone and online might be more convenient, but sending a letter to the credit reporting agency could be helpful, too.
1. Do your due diligence ahead of time
Doing your due diligence before filing a dispute means researching the dispute process and having important information on hand. No matter which credit bureau you're filing a dispute with, it likely makes sense to have this information ready and available:
Your full name, home address, and Social Security number
Details about what you're disputing
Information about the company you believe is reporting the incorrect information and supporting documentation to prove why the information is inaccurate
The dispute process will be similar between the three bureaus, though you can see how each process works by contacting the bureaus or visiting the dispute page on their websites. See the "How to contact the credit bureaus" section below for more information.
2. Create a paper trail
Having a paper trail can be handy if you need to reference dispute information. To create a paper trail, mail a dispute letter to the applicable credit bureau that outlines the exact details of your dispute. This gives you physical evidence that you filed a dispute and information about it.
For example, if an account shows as open on your credit report and it's actually closed, be sure to highlight this fact and include any other relevant information, such as the lender name, type of account, and when it was closed, in your letter. Keep the original letter for your records and make a copy that you can mail.
The Federal Trade Commission provides a sample letter for disputing errors that could be useful if you want to file a dispute by mail. Keep in mind that if you have multiple errors to dispute, it's likely best to write a letter for each error so nothing gets mixed up and you have a paper trail for each dispute.
3. Keep information organized
As you learn more about how to dispute credit report errors, consider how long the process can be. If you're mailing your disputes, you have to wait for the letters to be mailed, for the credit bureau to look at the dispute, and for the credit report investigation to happen. The investigation could take as long as 30 days, so you might be looking at a month or more of time.
Since this can take a while, it's best to stay organized before, during, and after the process. This is where making a list of potential errors, making copies of dispute letters, and doing your due diligence about the dispute process can come in handy. If you have all the information, you're likely to file a dispute correctly the first time. If the errors aren't corrected for some reason, you can fall back on your organized information if you need to remedy something for next time.
How to contact the credit bureaus
You can contact the credit bureaus to dispute a claim online, over the phone, and by mail. Here's the contact information for Equifax, Experian, and TransUnion.
Agency
Online disputes
Mailing address
Phone number
Equifax
Equifax.com/Personal/Disputes
Equifax Information Services LLC
P.O. Box 740241
Atlanta, GA 30374
1-866-349-5191
Experian
Experian.com/Disputes
Experian
P.O. Box 4500
Allen, TX 75013
Experian recommends calling the number listed on your credit report
TransUnion
Dispute.TransUnion.com
TransUnion
P.O. Box 2000
Chester, PA 19016
1-800-916-8800
Any of these ways can work for contacting one of the credit bureaus, though filling out an online dispute form is likely the easiest method. However, you might prefer being able to talk to someone directly. And if you want a paper trail of the dispute process, mailing a letter is often the recommended option.
Keep in mind that the credit bureaus will contact the company you're claiming is reporting inaccurate information. However, you're also able to contact that company directly if you feel like it would help.
Next steps if a disputed item isn't removed from your report
Disputing something on your credit report doesn't guarantee that it'll be removed from the report. In some instances, your dispute might be denied, and the disputed information will remain.
If this is the case, consider these next steps:
Review why your dispute was denied: Your dispute may have been denied because the creditor didn't have enough information to investigate it properly. You're able to submit further disputes and include more information. However, if you submit the same dispute without any additional information, it could be immediately denied.
Submit a complaint with the Consumer Financial Protection Bureau: If you want additional information regarding why your credit report dispute was denied, you could submit a complaint with the CFPB. The CFPB recommends submitting a complaint if you want to help yourself and possibly others in a similar situation. Submitting a complaint could help you understand applicable issues, fix errors, and get direct responses from companies.
Hire a professional: Credit counseling agencies could potentially help with resolving errors on your credit report. They won't necessarily go through any steps you haven't already taken, but their knowledge of the process might give them an advantage.
Contact the creditor yourself: It could make sense to contact the lender, debt collector, or credit card issuer directly instead of using a credit bureau as a middleman. This might help you talk things through with one of their representatives and figure out why the dispute was denied. Then you might have the opportunity to include more information.
Continue to monitor your credit history: If the item you filed a dispute about was accurate information, there's nothing left to do other than to continue monitoring your credit file. Resources such as Credit Karma and services from different financial institutions can help you keep tabs on your important credit information. Read our Credit Karma review or visit Credit Karma.
FAQs
Is it worth disputing your credit report?
It's worth disputing errors on your credit report if they're negatively impacting your credit score. Some errors, such as a misspelled lender name or something similar, might not have any real impact on your credit. But an incorrect account balance, account status, or credit limit could impact your credit score and would likely be worth disputing.
How does disputing your credit report impact your credit score?
If you find errors on your credit report, disputing them could lead to the errors being corrected. If those errors negatively impact your credit score, removing them could remedy that negative impact and potentially improve your credit score.
Do credit bureaus really investigate disputes?
Yes, credit bureaus are required by law to investigate disputes about credit reports. You have the right to dispute any information that's incomplete or inaccurate on your credit report. The consumer reporting agency will work to verify the information and correct it, if needed, within 30 days.
The bottom line
It's important to get into the habit of reviewing your credit reports and seeing if they have any inaccuracies. If they do, you have the option and right to dispute the errors. Successfully going through the dispute process could take some time, but it's likely worth it if it helps protect your credit.
If you feel overwhelmed by the process or your dispute gets denied, don't give up. Take things one step at a time and work your way toward a solution, whether that means carefully scanning your report again or sending additional information with your next dispute.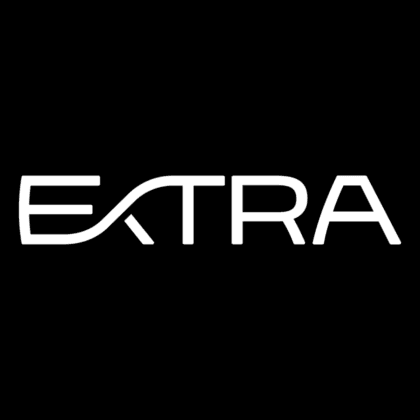 Extra App Benefits
Build your credit history every time you spend money
Works with your existing bank account
Earn up to 1% in points for rideshares, coffees, phone bills, and more