Saving for a home? Good idea!
Housing prices are starting to fall from their 2022 highs, and the next few years may present an opportunity to get into the housing market for a bit cheaper than before.
But with the stock market tanking and interest rates heading through the roof, are there any safe places to stash cash while saving for a home?
The answer is a resounding YES. We've found 10 places you can stash your savings to help reduce your money stress and give you a decent return.
High-yield savings account
A high-yield savings account is a type of savings account that pays much higher interest than a traditional bank account. Most offer rates that are 10x the national average (or more), and the money is immediately available at any time.
With interest rates rising, some accounts are paying over 3.00% APR, which is a great rate for parking your money while saving for a house.
While these rates can vary, with the current Federal Reserve policy of increasing rates each month, it seems like the returns will continue to get better.
Featured High Yield Savings Accounts
CloudBank 24/7 Savings - 5.26% APY1
High-yield savings account. $1 minimum deposit. FDIC insured.
Open Account

Upgrade Premier Savings - 5.07% APY
High Yield Savings Account. $1,000 minimum balance. FDIC Insured through Cross River Bank.2
Open Account

SoFi Checking & Savings - Earn Up to $250 When You Set Up Direct Deposit
4.50% APY3 4 with no account fees. FDIC Insured.
Open Account
Certificate of deposit
A certificate of deposit (CD) is a type of savings account that locks your funds away for a set period. CD term lengths typically have an annual lock-up period, and it's common to see 12-, 24-, 36-, and even up to 60-month CDs.
CDs pay a higher interest rate the longer you lock up your funds. So, if you're saving for a house in the next few years, you can lock your funds away for a few years to earn a higher rate.
This is also a great way to stop yourself from spending your savings on something else since your funds are locked away.
If you want to ensure you have access to your CD funds when you need them, consider getting a no-penalty CD, which allows you to withdraw funds early without a fee.
These CDs typically pay a lower rate but give you more flexibility with your savings.
Treasury bills
Treasury Bills (or T-Bills) are short-term government bonds that have very short maturities, with terms of four, eight, 13, 17, 26, and 52 weeks.
Bills are auctioned off on a regular schedule and can be purchased at a discount compared with their maturity price. That means the interest you earn is the difference between the price you pay and the price you sell.
Treasury bills are among the safest fixed-income investments and have virtually no default risk since they're backed by the U.S. government. You can buy T-bills directly from the government at TreasuryDirect.gov, or through your broker.
Short-term corporate bond funds
Corporate bonds are issued by large corporations to raise capital for the company. These bonds pay out regular interest payments, and short-term bonds typically mature within a year or two.
Bond funds pull hundreds (or thousands) of these bonds together to allow you to invest in many corporate bonds within a single investment.
Investing in multiple short-term bonds spreads the risk of the investment, lowering the impact if one bond goes into default. And while short-term bond funds are as susceptible to interest rate risk (like in our current environment), the price can drop, and you can lose money.
So, while this can be a good way to earn some interest while parking your money short-term, there is a risk of loss.
Money market account
Money market accounts are similar to high-yield savings accounts, paying high interest rates on deposited funds. But they may offer debit cards and check-writing privileges as well.
Money market accounts also pay a much higher rate than a standard checking account, with rates currently above 3%.
But money market accounts may come with deposit minimums as high as $10,000 just to open. They also have restrictions on the number of withdrawals you can make — typically six per month.
Cash management accounts
Cash management accounts are liquid accounts that allow you to hold a variety of short-term investments or cash.
Typically attached to a brokerage or robo-advisor account, cash accounts may pay interest, and are highly liquid, making them a great place to save for short-term goals, such as saving for a home.
Cash management accounts can pay nearly as much as high-yield savings accounts, with some currently paying over 3%. The money is also FDIC-insured, making it a safe way to stash cash without the risk of loss.
Short-term government bond funds
Bonds funds are groups of bonds that are packaged together into a single investment. Bonds pay out coupon payments on a regular schedule and are a good way to earn interest.
Government bonds are also backed by the U.S. government and are seen as a much "safer" option than corporate bonds.
Government bond funds group a variety of government bonds (such as T-bills, T-bonds, and T-notes) into a single investment, making it easy to diversify between hundreds of bonds (or more).
But while the investment is safe, it's not risk-free. Bond funds can be traded on the open market, and the value can go down, so you may end up losing money if you sell at a loss.
6 Legit Ways To Help You Pay Your Rent (2 Ways You Haven't Heard of Before)
Peer-to-peer loans
Peer-to-peer (P2P) lending is an investment vehicle that allows you to lend out short-term loans to borrowers in exchange for interest income.
Instead of depositing funds into a bank and having them lend out your money, you can lend your funds directly to the borrower and charge higher rates than you'd earn in a savings account.
Of course, there are risks in this type of investment, such as default on your loans. This would mean you lose access to your interest payments, and possibly even your whole investment.
P2P brokers typically have safeguards in place to help vet out individuals that are at risk of default, but the risk still exists.
These investments are also not SIPC insured, meaning your funds are not protected in the case of theft or fraud.
Money market mutual fund
Not to be confused with a money market account, a money market mutual fund holds investments that are typically more stable than stocks. This may include Treasurys, bank debt, and municipal debt securities.
You can invest in a money market fund as a low-risk investment option while stacking cash for your home.
There is still a risk of loss with money market mutual funds, as the overall price of the fund may go down. Plus, these funds typically have a higher expense ratio than, say, an index fund, as the fund is managed.
These funds offer a way to invest in low-risk investments while saving for short-term goals, and you can sell your shares to access cash at any time.
High-yield checking account
While savings accounts get all the good press, some checking accounts pay a decent interest rate as well.
Both banks and some credit unions offer high-interest checking accounts, sometimes called "rewards checking," that pay rates up to 3% or more.
The catch is that you will need to comply with the transaction requirement of the account or risk earning no interest at all.
The requirements usually involve setting up a direct deposit and making at least a few transactions per month. You may also need to keep a certain minimum balance in the account to continue earning interest.
Overall, high-yield checking accounts are a great "safe" way to save cash, earn interest, and keep your funds protected (via FDIC insurance).
Bottom line
Saving for a house can take a while, so you don't want to park your hard-earned cash in a bank account paying no interest.
There are several options available that pay high interest rates, while still keeping your money safe.
Savings and checking accounts are the most stable and secure options, while short-term bond funds and CDs offer a low-risk investment opportunity that pays a high yield.
Whatever account you choose, always ensure you understand the risks involved to avoid throwing away your money or losing access to it when you need it most.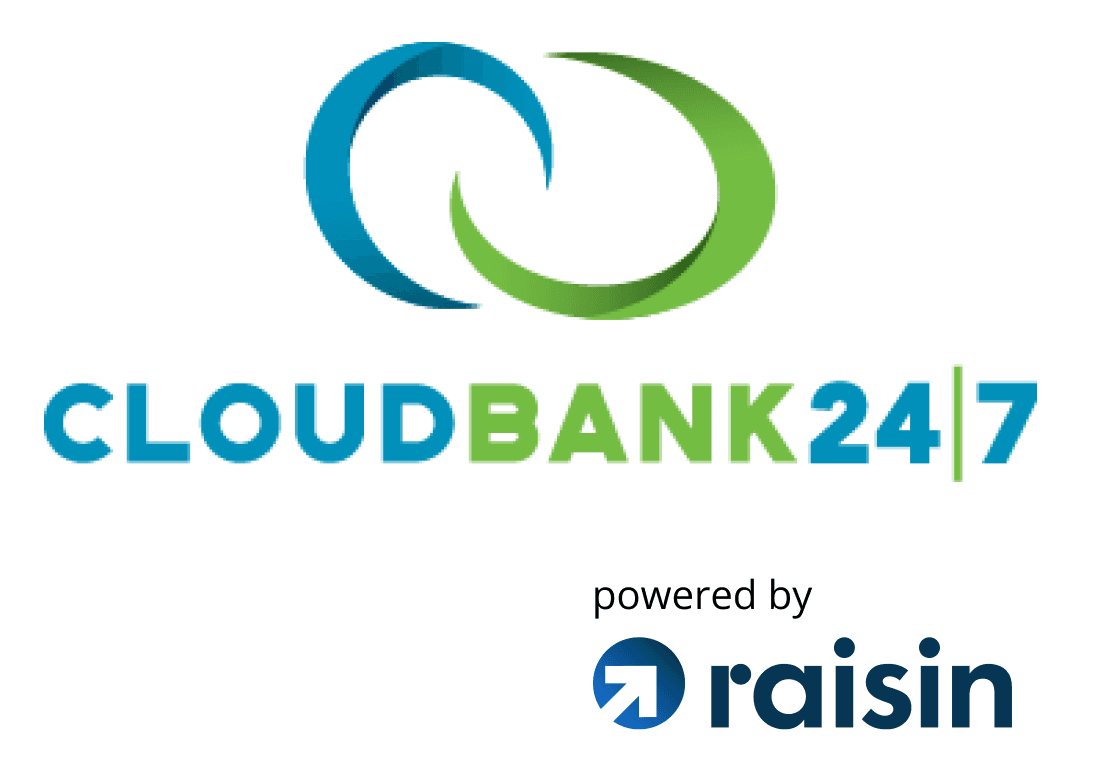 CloudBank 24/7 High Yield Savings Account Benefits
Incredible 5.26% APY1 to boost your savings
Interest is compounded daily and posted to your account monthly
Enjoy 24/7 online access to your account and funds
FDIC insured through Third Coast Bank SSB, no fees, $1 minimum deposit