Savings accounts are a cornerstone of personal finance, but misconceptions can hinder your wealth-building efforts. 
We debunk common myths about savings accounts to help you make informed financial decisions and choose the best one to help you earn passive income month after month.
Resolve $10,000 or more of your debt
Credit card debt is suffocating. It constantly weighs on your mind and controls every choice you make. You can end up emotionally and even physically drained from it. And even though you make regular payments, it feels like you can never make any progress because of the interest.
National Debt Relief could help you resolve your credit card debt with an affordable plan that works for you. Just tell them your situation, then find out your debt relief options.
How to get National Debt Relief to help you resolve your debt: Sign up for a free debt assessment here. (Do not skip this step!) By signing up for a free assessment, National Debt Relief can assist you in settling your debt, but only if you schedule the assessment.
SPONSORED
All savings accounts are the same
Assuming that all savings accounts are equal is a costly mistake. These accounts come in various forms, offering differing interest rates, fees, and accessibility. 
Some are high-earning savings accounts, while others offer minimal returns. To maximize your savings and wealth growth, compare options and choose one tailored to your financial needs and goals.
They're only for emergency funds
While savings accounts are excellent for emergency funds due to their liquidity, they shouldn't be pigeonholed for this sole purpose. 
Your savings account can be a versatile tool for achieving multiple financial goals, such as saving for vacations, home down payments, or long-term wealth growth.
By recognizing this, you can optimize your savings account to work for various objectives, enhancing your overall financial well-being beyond emergencies.

They don't yield much interest
It's true that savings account interest rates are generally lower than other investment options, but dismissing them as insignificant is a mistake. These accounts provide a safe and secure way to grow your money, even if the returns are modest.
Over time, compounded interest can make a substantial difference, especially when you maintain a healthy balance. Also, some online banks offer over 4.00% APY.
Don't let home repairs drain your bank account
Did you know if your air conditioner stops working, your homeowner's insurance won't cover it? Same with plumbing, electrical issues, appliances, and more. Not being able to make repairs could leave you in a bad situation — but a home warranty could protect you against surprise expenses.
Whether you're a brand-new homeowner or you've owned your home for years, a plan from Choice Home Warranty could pick up the slack where homeowner's insurance falls short.
If a covered system in your home breaks down, you can call their hotline 24/7 for assistance to get it repaired. They have a network of over 15,000 technicians that can assist you, making sure any issue can be taken care of swiftly — without breaking the bank.
Not sure if it's for you? Rest easy: they were named one of the "Best Home Warranty Companies" by US News 360 Reviews and were awarded Best Company's 2020 Consumer's Choice Award. For a limited time, you can get your first month free when you sign up for a Single Payment home warranty plan.
You need a large balance to open an account
Many people wrongly believe they need a substantial sum to open a savings account. However, most banks and credit unions offer accounts with low or even zero minimum balance requirements.
You can start saving with as little as $10 or less. These accessible options allow anyone to begin their savings journey regardless of their financial situation. Small beginnings can lead to significant wealth over time.
Your money is locked up in a savings account
Some people fear that once they deposit money into a savings account, it becomes inaccessible. However, savings accounts offer liquidity, so you can withdraw funds whenever needed.
Unlike certain long-term investments or CDs, savings accounts don't penalize you for accessing your money. While they may have some withdrawal limitations, they're often flexible, allowing you to tap into your savings without difficulty.
They're completely risk-free
While savings accounts are generally considered safe, they aren't entirely risk-free. The primary risk here is inflation. If your savings account interest rate is lower than the inflation rate, your money's real value may decrease over time.
To mitigate this risk, consider diversifying your investments to include options with the potential for higher returns, such as stocks or bonds.
You don't need to monitor your account
It's a common misconception that once you open a savings account, you can forget about it. But monitoring your account is crucial.
Interest rates can change, and some banks offer promotional rates that expire after a certain period. 
Keeping an eye on your account ensures you're getting the best possible interest rate. You can also track your progress toward your financial goals and make adjustments as needed.
One savings account is enough
While having one savings account is a start, it may not be sufficient to optimize your financial strategy. Different savings goals, such as emergencies, vacations, or retirement, benefit from separate accounts.
This separation keeps your goals distinct and allows you to allocate funds more effectively. It can also help you take advantage of different account types, like high-yield or tax-advantaged accounts.
You should only save when you have extra money
Waiting for a surplus before saving is a common misconception. Paying yourself first by automating savings ensures you prioritize your financial future. Even small, regular contributions accumulate over time.
It's not about how much you save but the consistency that counts. By budgeting and setting up automatic transfers, you make saving a habit, ultimately building wealth.
You can't touch your savings
Contrary to this myth, savings accounts provide accessibility to your funds. While they're designed to deter impulse spending, they offer the flexibility to withdraw when needed.
However, discipline is essential. You should resist unnecessary withdrawals to maintain your financial goals. 
Modern banking even allows online transfers and mobile app access, making it easier than ever to manage your savings. The key is finding a balance between accessibility and self-control.
Saving small amounts doesn't make a difference
It's a misconception that only substantial contributions can grow your wealth. Consistency is key, and every penny saved counts. Regularly saving small amounts can accumulate into a significant amount over time, especially when compounded.
Small contributions lay the foundation for financial security and future investments. The habit of saving can lead to increased financial awareness and discipline, which are invaluable in your journey toward building wealth.
High-yield savings accounts are only for the rich
Contrary to popular belief, you don't need to be wealthy to benefit from the top high-yield savings accounts. They're accessible to everyone and offer competitive interest rates typically higher than traditional savings accounts.
Many banks have low or no minimum balance requirements for high-yield accounts. They can be a smart choice for anyone looking to maximize their savings' growth, regardless of income.
Savings accounts are just for adults
While it's true that minors can't open savings accounts on their own, they can be joint account holders with a parent or guardian. This provides an excellent opportunity to teach kids about financial responsibility from a young age.
Many banks offer specialized savings accounts for children and teenagers, complete with educational tools. Encouraging early savings habits can set the stage for a financially responsible adulthood.
Online savings banks are risky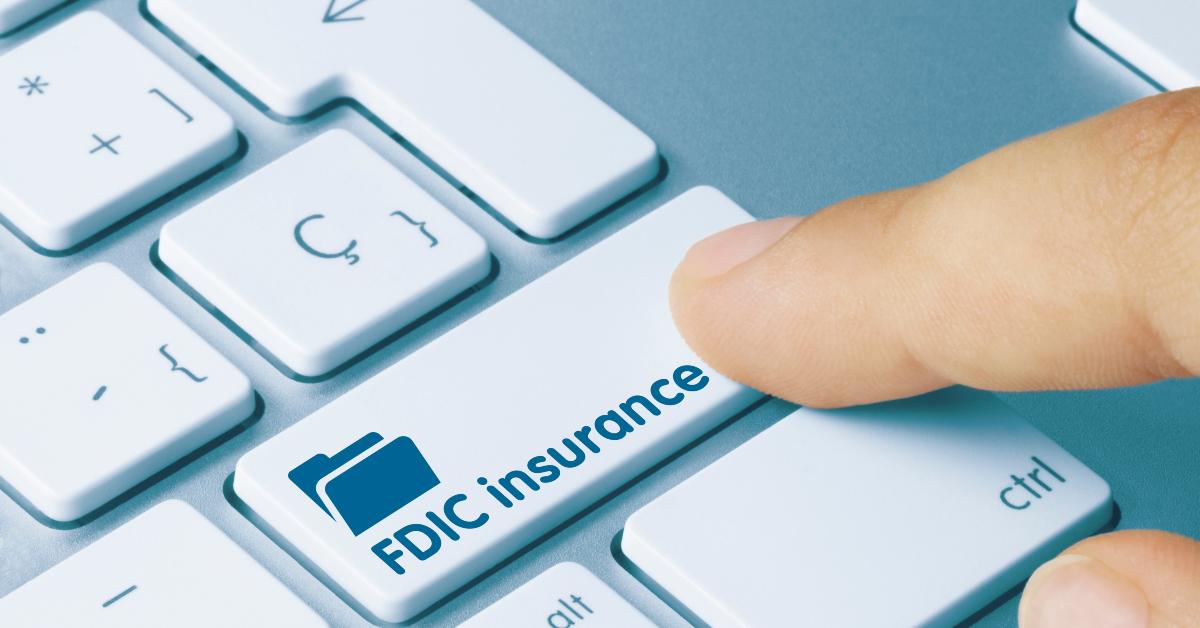 Online banks have gained popularity for good reason. They often offer higher interest rates and lower fees than traditional brick-and-mortar banks.
Most reputable online banks are FDIC-insured, meaning your deposits are protected up to $250,000. Plus, they employ the latest encryption and security measures to safeguard your financial information. Embracing online banking can be a smart move.
Savings accounts are passive investments
Savings accounts are often seen as a safe but passive way to store money. However, they can be more dynamic than you might think.
Some savings accounts offer features like automatic round-up of purchases to save spare change or the ability to set up regular transfers from your checking account. You can also use the interest earned to boost your savings, making your money work for you.
Bottom line
Savings accounts are valuable tools to help grow your wealth, but it's essential to separate fact from fiction. By dispelling these common myths, you can make more informed financial choices. 
Remember that while savings accounts offer safety and liquidity, diversifying your investments is key to combating inflation and achieving long-term financial goals.
Take the first step to financial success by reevaluating your approach to savings and considering how it fits into your broader financial plan.
National Debt Relief Benefits
No upfront fees
One-on-one evaluation with a debt counseling expert
For people with $7,500 in unsecured debts and up