By the time you reach retirement age, it's too late to rethink your entire retirement savings plan. But it can be hard to know now what you'll wish you'd done differently once you're looking retirement square in the face. 
Should you have saved more or less? And could you stop wasting money on unnecessary purchases now that you'll regret later?
Fortunately, generations of people have already gone through retirement, and they have plenty of wisdom to share. 
Read on for the eight most common pieces of advice retirees have for younger workers so you can start planning your future accordingly.
Start saving earlier
Tempted to put off getting serious about saving for another decade or so? Don't. A 2022 survey from the Employee Benefit Research Institute showed that 70% of respondents wanted to tell their younger selves to save more and earlier.
To have enough money for a comfortable retirement, you should be tucking away a good 10% to 15% of your income for as many years as possible. 
While you can find ways to supplement your income and savings in retirement, you want to start from a strong financial base. And the earlier you start saving, the likelier you are to have one.
Save more than you think you'll need
Along with saving earlier, most retirees also wish they'd saved more. Many advisors recommend having 10 times your annual income saved by the time you're 67. That's a hard number to reach if you're only saving a few dollars here and there.
Meet with a financial advisor
It's hard to calculate the right amount to save on your own, so it's a good thing you don't have to. 
Retirement advisors and financial planners can help you figure out how much of your income to set aside for retirement, where to invest your funds, and how to set financial goals that can help you retire on time.
For most people, the cost of hiring a financial advisor is a fair price to pay. According to the Employee Benefit Research Institute survey, 90% of individuals who worked with a financial planner said their planner's advice made hiring them worthwhile.
Don't forget about taxes
Some of the most common types of retirement savings accounts, including 401(k)s and traditional IRAs, aren't taxed until you start withdrawing funds from them in retirement. 
As a result, the figure you see in your savings account isn't the exact amount of money you'll have to live on.
When you're deciding how much money you need to save while you're still working, make sure you take taxes into account. Otherwise, you risk saving too little.
Count on inflation
Like death and taxes, inflation is likely to affect your financial future. According to many economists, a healthy economy experiences a predictable, low amount of inflation each year. 
But as 2022 showed, unpredictable global events can upend financial expectations overnight. Your dollar won't go as far a few decades from now as it does now, so adjust your savings goals with future inflation in mind.
Don't wait to start traveling
Saving enough money is essential for a good retirement, but knowing when to spend instead of save might be just as important for your quality of life. 
For instance, plenty of workers put off travel plans now believing they'll have time to vacation after wrapping up a long career. With a little luck and a lot of planning, that might be true.
However, you might be able to travel more frugally when you're younger and in good health. Even more importantly, you might develop age-related health issues that can stop you from enjoying travel (or from traveling at all) once you retire. 
If certain destinations are on your bucket list, it's worth considering whether you should wait to visit or travel sooner rather than later.
Don't waste money on new cars
New cars depreciate by 20% in their first year of ownership, and their value declines 10% a year afterward. And, even though millions of retirees still drive, they tend to drive for fewer hours than their younger counterparts. 
Investing in a completely new luxury item that you're going to use less and less as you age just doesn't make a lot of sense, especially when you could use that money to boost your bank account for retirement instead.
Live within your means
Spending less than you earn is the best way to ensure that you'll have enough money to live on once you reach retirement. 
If you can avoid taking on debt, especially high-interest consumer debt, you'll be better prepared to live on a fixed income later on. You'll also establish healthy financial habits that will serve you well in retirement too.
Bottom line
Hindsight is 20/20, but once you've retired, you're running low on time to apply the financial lessons you should have learned long ago.

It's impossible to live with no regrets at all, but these pieces of wisdom could help you avoid throwing your money away and reduce financial regrets during your golden years.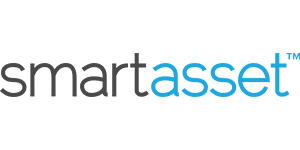 Smart Asset Benefits
Get matched with fiduciary financial advisors
Advisors are vetted and certified fiduciaries
Take the mystery out of retirement planning
Their matching tool is free