Memberships to warehouse retailers like Costco or Sam's Club can save you extra money on everyday items like food and drinks as well as travel, insurance, or business services. If you don't have a membership, you'll miss out on some deals, but you can still get others.
There are some tricks on how to take advantage of the low costs of a warehouse retailer without having a membership card. Here's how to shop like a member, without paying the annual fee.
Try a trial membership
If you have a Sam's Club nearby, you could give it a test run with a free 90-day trial membership to see if the warehouse retailer is a good fit for your budget.
The trial membership works for in-store purchases as well as samsclub.com, and the company's mobile app and gives you the same benefits as a regular member. You can cancel it anytime before the 90-day trial period or let the membership continue and Sam's Club will charge you the typical member fee.
BJ's Wholesale Club offers a one-day shopping pass to give you a feel for their products to see if you want to fully commit.
Fill prescriptions without being a member
Pharmacies at places like Costco and Sam's Club will fulfill your prescriptions without a member card. You can also get immunizations from the pharmacy for a reduced price, such as shots for the flu or shingles.
Consider getting your hearing and vision checked without a membership, although you will need a membership card at Costco, for example, to buy glasses or hearing aids.
Pro tip: If you do end up paying for a membership at Costco, make sure you use one of the best credit cards for Costco when you shop to help you maximize your rewards (which could off-set the fee).
Non-members can buy alcohol
Before heading to your local warehouse store to buy alcohol, keep in mind that some states prohibit the sales of alcohol through a club or membership. If your state allows it, and you're trying to manage your money for your next barbecue, you may be able to shop at Costco, Sam's, or BJ's to pick up drinks without a membership card.
Pro tip: Don't make one of the most common Costco mistakes of only buying name brands at the store. Costco's Kirkland Signature brand may be a good alternative to try when buying wine.
Get a gift card
Do you have a friend with a membership to Costco, Sam's Club, or another membership retailer? Some stores might allow you to shop without a membership if you have a gift card for their business. Check your local store first, then ask your friend to pick you up a gift card so you could shop.
Eat at the food court
People love Costco's food court selections, and many stores may feature items such as hot dogs, pizza, or smoothies. These tasty treats are usually reasonably priced and likely won't blow a hole in your budget. They also can be accessed without a membership, so check if you can take advantage of their affordable items on your lunch break or if you need to pick up dinner.
Buy online
You don't have to be inside the store to take advantage of their prices. Sam's Club, for example, will allow you to shop online as a guest, although you may have to pay a 10% surcharge on items as a non-member. You can also purchase items on costco.com, but the retailer may limit you to certain items compared to a wider selection if you have a member card.
Another way to get around the membership requirement is to use Instacart. If you order items from Costco through Instacart, you can still get them delivered. However, you may have to pay a higher price than Costco members for items. Check with your local Costco to see how purchasing items through Instacart may work for you.
Amazon Prime benefits without membership
Another way to save money when shopping online is to use Amazon for any number of items instead of going to a warehouse retailer. But earlier this year, Amazon announced it was increasing its Prime membership to $139 for a yearly membership, or $14.99 per month. That's up from $119 for a year, or $12.99 per month.
Instead of adjusting to the price change, you might want to consider canceling your Prime membership if you feel the hike is too much for your budget. You may still be able to get Prime benefits, but there are some caveats. You may need to seek out items that are eligible for free shipping or bundle items to reach a certain minimum to avoid those fees.
Pro tip: If you're trying to save money but still want to watch a few shows or movies on Amazon Prime Video, you can rent or purchase them from the Prime Video website. Check your budget to see if this is a more affordable option than paying for an Amazon Prime membership that includes streaming.
Bottom line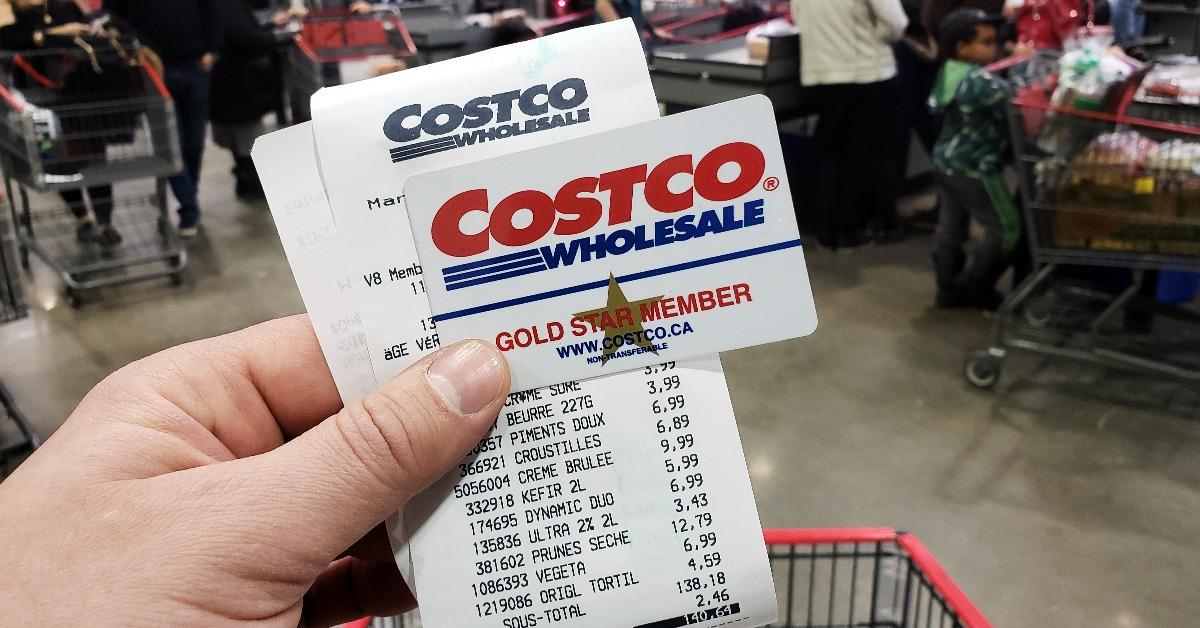 You don't need a membership card to take advantage of member benefits at places like Costco, Sam's Club, BJ's Wholesale, or other retailers. But be aware that you may not have the full benefits available to you that a member may be able to receive. Do some research and check with your local retailer to see what options are available to you and what costs may be able to fit in your budget.