This was not the year to forgo having a health insurance plan. Yet, that's exactly what I did when I chose not to renew my Affordable Care Act coverage during the open enrollment period last November. I didn't think I could afford the premiums and was hoping to stay healthy.
When it became apparent that coronavirus would become a serious threat in the U.S., I knew I needed to get some kind of coverage in case I got sick. The possibility of owing thousands in medical bills was overwhelming. Because open enrollment for ACA plans had long passed, and I didn't have a qualifying life event that enabled me to get a new policy, my only option was to research short-term health insurance.
I had come across short-term health plans when conducting research last year. Then, I didn't think the limited coverage they had to offer would be of any use to me. Now, this type of temporary health insurance is exactly what I need. Here is a deep dive into what short-term health insurance is and what you need to know to determine whether it's the kind of insurance coverage you need.
Why I had to learn about short-term health insurance
I've been a full-time freelance writer for a little over a year. I was able to get ACA coverage ("Obamacare") through my state exchange last year because I had a qualifying event in February and lost the plan I'd had through a previous employer. But when it came time for open enrollment in November/December, I decided not to renew my coverage because I thought I wouldn't qualify for subsidies based on my 2019 income.
I knew it was a risk, as I have several chronic health issues that I manage with regular doctor visits and medications. However, I'm generally healthy and my medications are affordable through a prescription plan that provides most of them for free. My plan was to set aside money for my doctor visits, pay out of pocket for medications, and hope my appendix wouldn't suddenly burst during 2020.
Just my luck, the beginning of 2020 brought a global pandemic. And not just any type of illness. The new coronavirus specifically targets the lungs — and I am asthmatic. My lungs are the most vulnerable part of my body and always develop a bacterial infection when my immune system is busy fighting off more urgent ailments, such as a cold. I am someone at high risk for developing a severe case of COVID-19, though I'm only 41 years old.
When I started to think about the possibilities, it became clear I needed some sort of medical insurance so I would not lose my home or go bankrupt from enormous medical bills if I got sick. Unfortunately, it was too late to get an ACA insurance plan. So I decided to look into short-term policies.
I knew I didn't need a policy to pay for my annual physical, getting a mammogram, or any other health-related expenses. I just needed to cover costs for a trip to the emergency room and hospital admission — one that would not deny coverage for COVID-19 treatment due to my preexisting asthma diagnosis. Luckily, I found a plan that works for me, but short-term health insurance is not for everyone. It's meant to be a stop-gap between periods of regular coverage, not a go-to for all your health insurance needs.
If you're thinking a short-term health insurance policy sounds interesting, keep reading for what you need to know before jumping into a new plan.
What is short-term health insurance?
In 2018, new federal legislation defined short-term health insurance as plans that provide coverage for up to 364 days for an initial policy. Policies can be renewed and extended up to a total of 36 months, and carriers have to provide a disclosure that explains the difference in coverage between a short-term plan and an ACA plan.
Short-term health insurance was created to provide some kind of protection to people who have lost their regular coverage and need insurance in between comprehensive plans. It's not supposed to provide health insurance for everyday needs.
The passage of the ACA in 2010 provided for a lot of health coverage protections and minimum requirements for full policies, such as the ones you might find through an employer or the state exchanges. Short-term health insurance plans don't have to comply with ACA regulations and can impose limitations on whom and what they will cover, as well as how much they will pay over what period of time. For example, a short-term plan may not provide coverage for prescription drugs, maternity care, or labs, and may limit your lifetime benefits to $5,000 for emergency room visits.
Because carriers can pick and choose whom and what they cover, their premiums are often lower than comprehensive plans. Some offer deductibles that are also competitively low.
What do short-term health insurance plans cover?
Most short-term health insurance plans will not cover preexisting conditions. That means if you're diabetic and go to the hospital for treatment, your short-term policy would likely not cover any costs related to treating your diabetes.
In general, short-term plans are for new health issues, such as a broken bone or coming down with the flu. Many provide some kind of coverage for doctor visits, preventative care, emergency room visits, and hospital admissions. However, maternity care and mental health services are not often covered by short-term policies.
Every carrier has its own list of excluded medical services for its short-term policies. Make sure you read and understand what is and isn't covered when researching your options.
How much does short-term health insurance cost?
As with comprehensive health insurance plans, short-term policies usually come with a list of charges and financial responsibilities. You'll pay a premium, which is usually broken down into monthly payments you'll make to the insurance company.
Then there is the deductible. This is how much you have to pay out of pocket for health services before the insurance kicks in. For example, I pay a premium of about $200 a month and have to pay $2,500 toward covered health expenses before my carrier will pay for anything.
Short-term policies also usually have coinsurance. This is how much of your medical expenses the carrier will pay after you reach your deductible. It's usually represented in percentages, such as 80/20. This means the carrier will pay for 80% of a bill and you'll be responsible for the other 20%, even after you've maxed out your deductible.
With all that said, short-term health insurance policies come in a wide variety of premium, deductible, and coverage options. That's why it's important to shop around and fully understand what is covered and what you'll be responsible for paying before signing up for a policy.
Short-term health plans vs. ACA health plans
As discussed above, ACA health plans have a long list of basic requirements and consumer protections, which results in comprehensive policies. Some of these include:
A defined list of 10 essential health benefits that must be covered, such as emergency services, hospitalizations, outpatient care, prescriptions, maternity/newborn care, labs, etc.
Guaranteed coverage for preexisting health conditions without charging higher premiums
Free preventative care
No annual/lifetime dollar limits on providing essential benefits
Not being able to cancel coverage after a policyholder gets sick or uses their insurance benefits
Because ACA plans offer a vast amount of benefits, both premiums and deductibles can be high. Some consumers choose medical plans with high deductibles to get lower premiums. Although short-term health insurance policies can have high premiums and deductibles, too, many are less expensive than what you'll find in the ACA exchanges. This makes short-term policies attractive to many consumers.
The trade-off is that you give up the protections provided by the ACA. Short-term policies can exclude coverage for many services defined as essential by the ACA legislation. They can also deny coverage for preexisting medical conditions and cancel policies after benefits are used.
Is short-term insurance a good idea?
For some people in the right circumstances, short-term insurance can be a good fit. If you've lost your job and COBRA benefits or ACA policies are too expensive, a short-term health insurance policy might provide you the coverage you need until you find a new job.
You may also find yourself in a position similar to mine, in which you want a short coverage period. People who are caught in the gap between qualifying for Medicaid or ACA subsidies and paying full-price for comprehensive plans might also look to short-term policies for lower premiums.
However, if you have the option to get an ACA-compliant health insurance policy, you will receive more complete coverage for as long as you have that plan. Because of all the protections and benefits that are required, these policies are the best long-term options.
How do you buy a short-term health insurance plan?
There is no shortage of places on the internet to shop for short-term insurance plans. Search for that term and you'll see more than 83 million results on Google. A good place to start is with an insurance carrier you're familiar with. UnitedHealthcare, Cigna, Aetna, and other companies that provide ACA policies often also have short-term options.
If you'd like to shop online, there are a number of comparison websites available. They will ask you some questions about where you live, your income, your age, and your health, then come back with information about the carriers and policies you could be eligible for.
If you're having trouble understanding a policy's terms and conditions on the website, pick up a phone and talk to an agent. They should be able to tell you definitively what's covered, what's not, what your responsibilities are, and how you can use your coverage. This is the core information you need to make an informed decision.
If you find a policy that is the right fit, you can often start the official application process from the comparison website as well. In some cases, you'll be redirected to the actual insurance carrier's site for application submission. You may also get a call from the carrier to confirm the information in your application and make a final submission. Alternatively, you can usually call the carrier directly and complete an application over the phone.
FAQs about short-term health insurance
Who is eligible for short-term health insurance?
Not everyone is eligible for short-term health insurance coverage. When you start the application process, you'll be asked questions about your health, such as your weight, whether you smoke, and whether you have a preexisting condition. Based on your answers, the individual carrier will let you know whether you qualify. Short-term health insurance does not have to comply with ACA regulations, so you'll find every policy and carrier has its own requirements for eligibility.
Is short-term health insurance available for families?
Some carriers offer short-term policies for individuals, their spouses, and their children. This varies from company to company, so if you find one carrier that doesn't offer the coverage you need, you'll likely find another that will. Just keep looking.
Can I buy short-term insurance in my state?
Not every state allows short-term health insurance policies. According to HealthInsurance.org, if you live in the following states, you won't be able to get a policy: California, Colorado, Connecticut, Hawaii, Maine, Massachusetts, New Jersey, New Mexico, New York, Rhode Island, and Vermont.
How quickly can I get short-term health insurance?
Some carriers will provide coverage as soon as the day after your approval. Others may not begin coverage for several days or even weeks. It's different from company to company so be sure to ask if your coverage need is urgent.
How long can you have short-term health insurance?
As of April 2020, short-term health insurance plans can be offered initially for as long as 364 days and renewals for up to 36 months. In 2017, laws capped the length of coverage to just three months, but new federal legislation passed in 2018 greatly expanding the length of time for which a short-term health insurance policy can provide coverage.
Bottom line on short-term health insurance
In my personal situation, getting a short-term health insurance policy makes sense. It fits both my needs and my budget. But everyone's situation is different. Whether you're worried about coronavirus or something else, remember that short-term insurance is really meant to help you through a coverage gap. There are huge areas of health that are not covered because these are meant to be temporary health insurance plans.
The ACA provides much more coverage and protections, though premiums are often much higher. My plan is to have my short-term policy through its expiration in September, go without coverage for the rest of the year, and get a comprehensive plan through my state's ACA-compliant exchange for 2021.
Because a short-term policy may or may not be the right move for your situation, make sure to do your research. You can talk to an insurance agent or you can do the research yourself. Either way, make calls and ask specific questions so you understand what is covered, how much the carrier will pay, what limitations there are, and what you're responsible for before you make any decisions.
I hope all of you who read this article stay safe and healthy as we all navigate these uncertain times.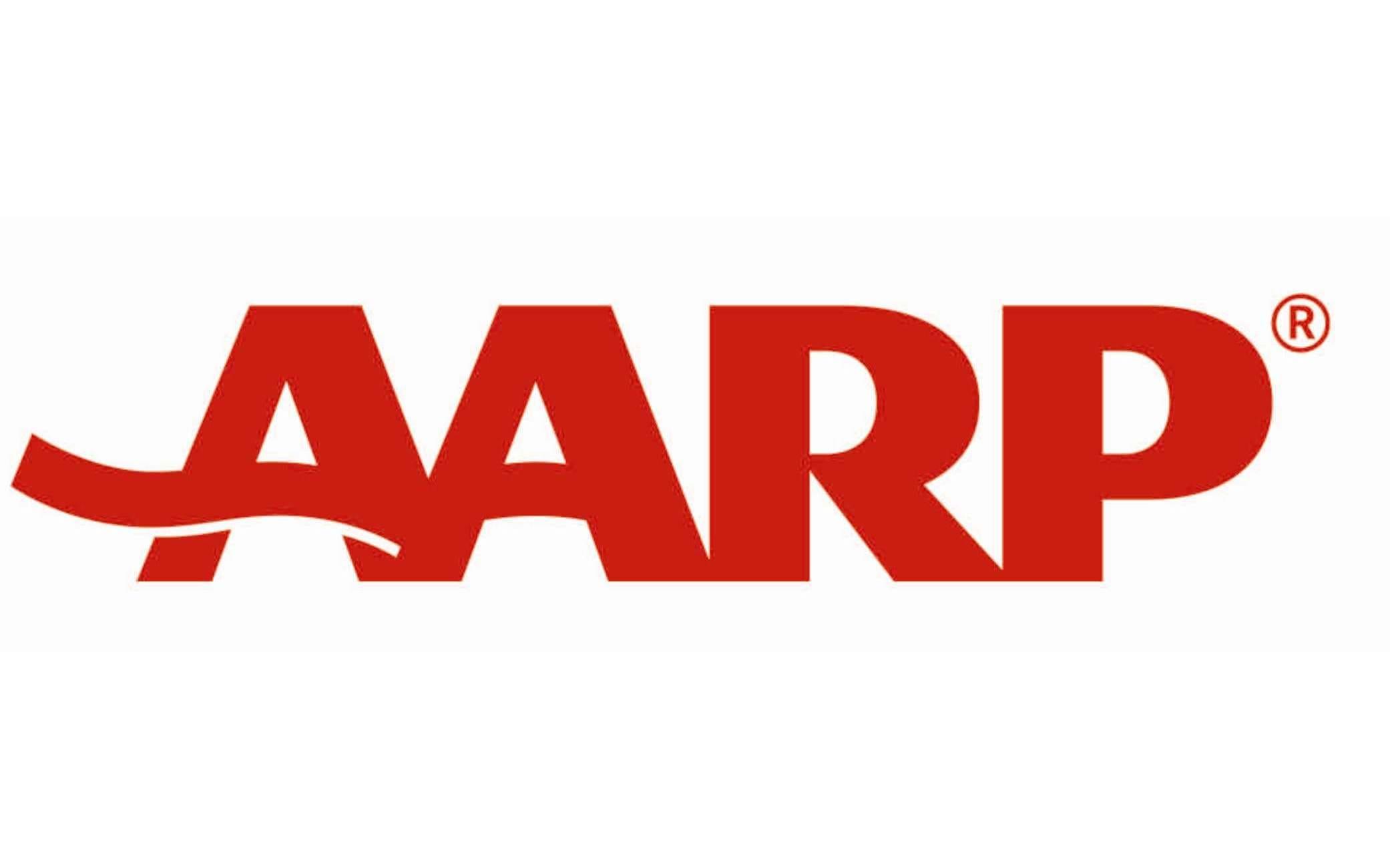 AARP Benefits
Huge discounts on travel, groceries, prescriptions and more
Access to financial planning resources and health tools
Join AARP and get 25% off your first year