Do you love your current furry family member but wish you could spend more time around more animals?
If you're looking for a way to transform one of your interests into a money-maker, it's your lucky day.
There are all kinds of jobs on the market for animal lovers anxious to make extra cash with something they're passionate about. Here are some great side hustles to consider if you love working with animals. 
Earn money online by taking surveys
Did you know you can earn money taking online surveys? It's true!
You can help brands improve their products and services AND get paid for sharing your opinion. Survey Junkie pays you via Paypal, gift cards, and will even pay you directly to your bank account. You can earn up to $130 a month!
How to maximize your earnings:
Sign up for Survey Junkie today.
Earn as much as $100/month when you complete 3 or more surveys a day.
Earn as much as $130/month when you complete 4 or more surveys a day.
20 million+ lifetime members and accreditation with the BBB can't be wrong – join the crowd and get started earning money!
Sign up for Survey Junkie here
Animal portrait photographer
Professional photography isn't the easiest skill to pick up overnight, but if you're already well into a photography career, taking animal portraits is an easy, obvious way to add money to your bank account.
You'll probably spend more than a bit of time wrangling antsy, anxious pets into position for a picture — but if you're already used to taking family portraits, you've likely already got the basics under your belt.
Wildlife photographer
Becoming a wildlife photographer might require even more patience than becoming an animal portrait photographer.
Depending on your subject, you'll likely spend hours outdoors waiting for the perfect photo opp. But if you're already committed to the craft and animal subjects, you're already even closer than you thought to a fun, financially successful side gig.
Hone your skills and build a portfolio. Eventually, you can look into selling prints and picking up freelance work.
Chicken farmer
Many cities have ordinances allowing for backyard chicken coops. If yours does, consider acquiring a hen or two to raise, feed, take care of, and collect eggs from.
Selling eggs on the side probably won't generate much income, but it might just add a little extra cash to your wallet.
​​
Stop overpaying when you shop online
Shopping online has its perks. It's super convenient, but it can be time consuming to find the best deals. Instead of hunting for coupon codes (that don't always work!) and opening tons of browser tabs comparing prices, you can try Capital One Shopping.
Capital One Shopping makes saving money effortless. Just add the browser extension and when you check out, it'll scour the internet for coupon codes to help you save cash. And before you check out at 25+ major retailers, Capital One Shopping will notify you with a friendly pop-up if the item you're buying is available cheaper somewhere else.
Capital One Shopping is free to use and won't show you ads. Add it today and stop overpaying!1
Pet clothing maker
A simple search for something like "dog sweater" or "cat costume" on Etsy turns up thousands of results.
If you're a crafty person by nature, consider putting those skills to work making clothes for pets of all shapes and sizes. Luckily, e-commerce sites such as Etsy or Amazon Handmade have made it easier than ever to reach enthusiastic customers across the globe.
Animal massage therapist
Like their human counterparts, pets can get sore, achy, or injured, which often means they need a combination of physical and massage therapy to get back on their feet.
Becoming an animal massage therapist can require hours of training and official state licensing, so it's a side hustle with a potentially high initial investment.
However, suppose you're interested in massage therapy and committed to improving the quality of life for injured or aging pets. In that case, the coursework will likely be worth it for you and your wallet.
Dog walker
If you love outdoor exercise nearly as much as you love dogs, consider adding dog-walking to your list of side gig options.
Exercising other peoples' four-legged friends helps keep you healthy and ensures the dogs in your care get ample companionship while their owners are away.
Check out an app like Rover to see how popular dog walking jobs are in your area and start looking for potential clients.
Animal groomer and stylist
If you love nothing more than making Fido look his best, consider dabbling in animal grooming.
While certifications aren't legally required to ply this trade, attaining one can increase your skills and job prospects — and, most importantly, keep the animals safe.
Want to take it a step further? Upscale hairdos and rainbow-colored bangs aren't just for humans. Many pet owners want their dogs to hit the park with style, but not all groomers offer specialized services like dye jobs or manicures.
That's where animal stylists come in. The most successful animal stylists might find themselves working on movie sets with animals waiting for a glow-up to make their screen debut.
Treat baker
Many people want a home-baked treat to surprise their pet with but don't want to buy mass-produced treats at the local big-box pet store.
If you're enthusiastic about cooking (and aren't afraid to taste-test your pet products), look into pet-friendly recipes the pooches in your area will surely enjoy.
Pet birthday-cake baker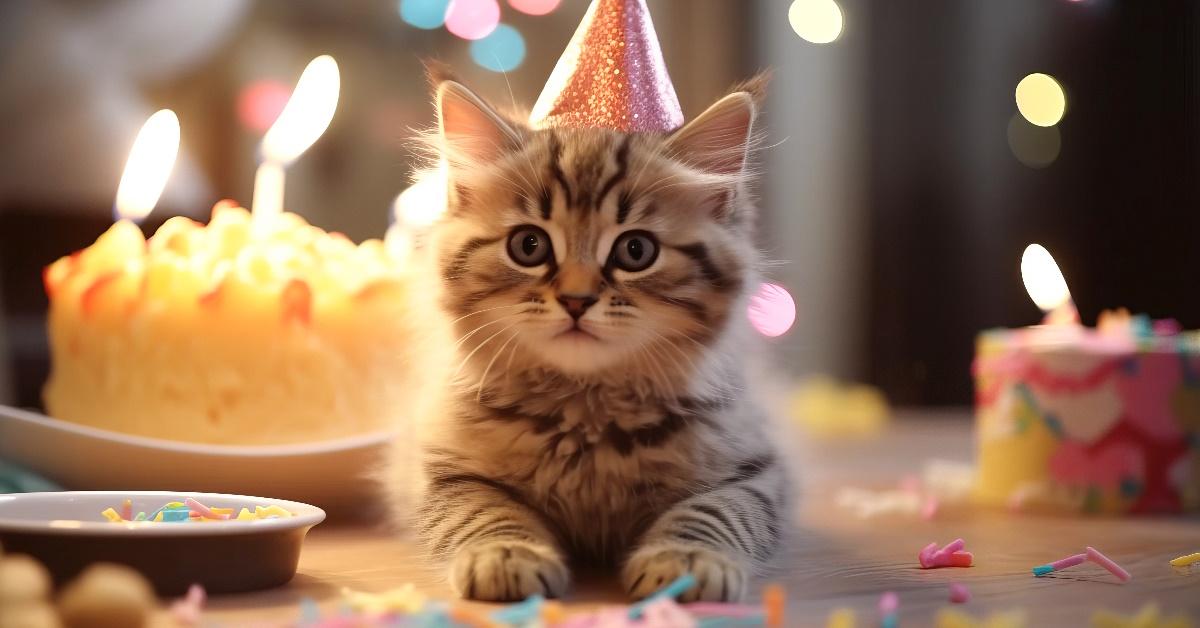 Not satisfied with simply whipping up batches of dog biscuits on the side? Take your baking game to the next level by becoming a full-fledged pet-birthday caterer.
Dog-friendly cakes — not to mention treat-filled goody bags to send home with partygoers — can take a good amount of time and energy to bake, making this side gig worthwhile with the right rates.
Earn up to $75/hour working from home
Bookkeeping is a basic (but powerful) way to earn money online.
And while $75/hour might sound like a lot of money, the data backs it up: Thanks to its high profit, low cost nature, Foundr Magazine has described it as one of the most profitable businesses you can start …
Plus, data from a 2021 survey by Intuit shows that the average hourly rate for this in-demand skill jumped from $69/hour to $75/hour! This unique skill can help you supplement your existing income … or even replace your current job.
Start learning how to launch a bookkeeping business by taking this free 3-class intro from Bookkeepers.com. The classes cover:
How you can own a virtual bookkeeping business.
What it takes to run a profitable virtual bookkeeping business.
How to land high paying clients … even if you've never done bookkeeping!
BTW: You don't need to be a math savant or even have an accounting degree. Like anything, it does take work, but you can be successful even if you're busy with kids, family, or a regular 9-5 job.
Animal trainers
As you know from your pet-owning experience, animals require a lot of hands-on training.
However, not all pet owners have the time, means, or inclination to spend hours training their beloved pet — which creates plenty of opportunities for enterprising animal trainers like you to get into the business.
While animal training doesn't necessarily require a specialized education, you'll have much more success (and keep yourself and your animal pupils safer) if you learn the tricks of the trade upfront.
Consider signing up for an apprenticeship with the American Human Society or a mentorship through the Association of Professional Dog Trainers.
Veterinary clinic or shelter office assistant
Are you eager to ensure animals get the medical care they need, but you don't feel particularly drawn to veterinary school?
Working as a receptionist, secretary, or office assistant at a veterinary clinic lets you chat with pets and their owners while ensuring the office runs as efficiently as possible.
Daily job activities will likely include filing paperwork, helping patients check in and out, accepting payments for medical services, and helping pet owners schedule appointments.
Backyard beekeeper
Whether you want to build a better habitat for pollinators or sell honey on the side, backyard beekeeping can be a fascinating hobby to pick up.
Before you set up shop, check with your local municipality to make sure you're allowed to keep bees in your area and, if so, which regulations you must follow to keep yourself, your bees, and your neighbors safe.
From there, you can find a local (or online) beekeeping association and check out professional beekeeping sites like Betterbee to get started.
Pet hotel worker
Many pet owners dislike boarding their animals at an impersonal kennel while away from home for extended periods.
Pet hotels emphasize luxury stays and upscale services, which means more peace of mind for pet owners, better vacation time for pets, and a more enjoyable job for pet lovers, who get to pamper pets while their owners are away.
Pet adoption counselor
Becoming a pet adoption counselor can be hard on the heartstrings since it brings you in constant contact with shelter pets longing for a good home.
At the same time, it can also be a gratifying job: There's no payoff quite like the emotional satisfaction of finding a loving home for a dog or cat in need.
Your duties as a pet adoption counselor can vary depending on the shelter you work for. Daily activities will likely include caring for shelter animals, helping prospective owners fill out adoption paperwork, and checking in on adoptees to ensure they're well cared for at their new home.
Pet sitter
Pet sitting is a super reliable animal-related side gig, making it a great choice if your top priority is finding a job that generates enough cash to boost your income.
As with dog walking, you can sign up for an app like Rover or a site like Care.com that matches pet owners with potential sitters in their area. If you're willing to house- and pet-sit, you might find even more lucrative opportunities.
Bottom line
Turning your passion for animals into a solid side hustle can help fill the hole in your wallet and get ahead financially.
But perhaps most importantly, it can fill the animal-sized hole in your heart that's just waiting to be filled.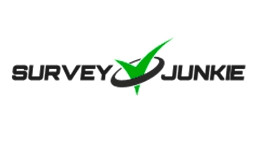 SurveyJunkie Benefits
Over $55,000 paid to members daily
Earn up to $130 a month taking 4 or more surveys daily
$76 million paid out to date
20M+ lifetime members and BBB accreditation