When you hear side hustle, you may automatically think of working in the online space, ridesharing, or other gigs that include a lot of sitting.
However, there are plenty of side hustles that require people to get up (literally) and work. And some can even help you get in shape.
Here are 16 side hustles to consider if you're looking to pick up a little extra cash and burn some calories in the process.
Fitness class coach
Even if it's only one or two a week, coaching fitness classes can be a great way to work out while making extra cash. Popular fitness classes run the gamut — from yoga and spin to high-intensity interval training (HIIT).
Some gyms do require specific certifications for instructors, and some organizations offer general certifications for instructors.
Dog walker
Dog walking is a great way to get out there and move and can help you get your steps in — even if you're only taking on a few furry clients per week.
Aspiring dog walkers can advertise locally or meet clients through a service like Rover or Wag. Just be aware that these companies will take a cut of your earnings if you book through them.
Painting homes
Side hustlers can make decent money offering painting services in their communities — and you can offer both indoor and outdoor services.
Painting homes don't require a whole lot of experience (some part-time painters even learn techniques from YouTube). What's more, it's a gig that can keep you on your feet, working both your arm and leg muscles, for hours at a time.
Lawn care/landscaper
If you have some basic tools — like a lawn mower, hedge trimmer, and leaf blower — you may be able to make decent money offering lawn care and landscaping services.
This is another job that'll keep you moving around and on your feet (obviously more so if you opt for a push mower) and work multiple muscle groups throughout the day.
Personal trainer
Personal trainers can pick up clients through gyms or advertise their services online.
Designing a workout plan for clients and helping them reach their fitness goals is another great way to stay in shape while making some extra cash.
In many cases — particularly if you're going to work for a gym — you'll need to be certified through an organization like the American Council on Exercise (ACE) to be a personal trainer.
Umpire/referee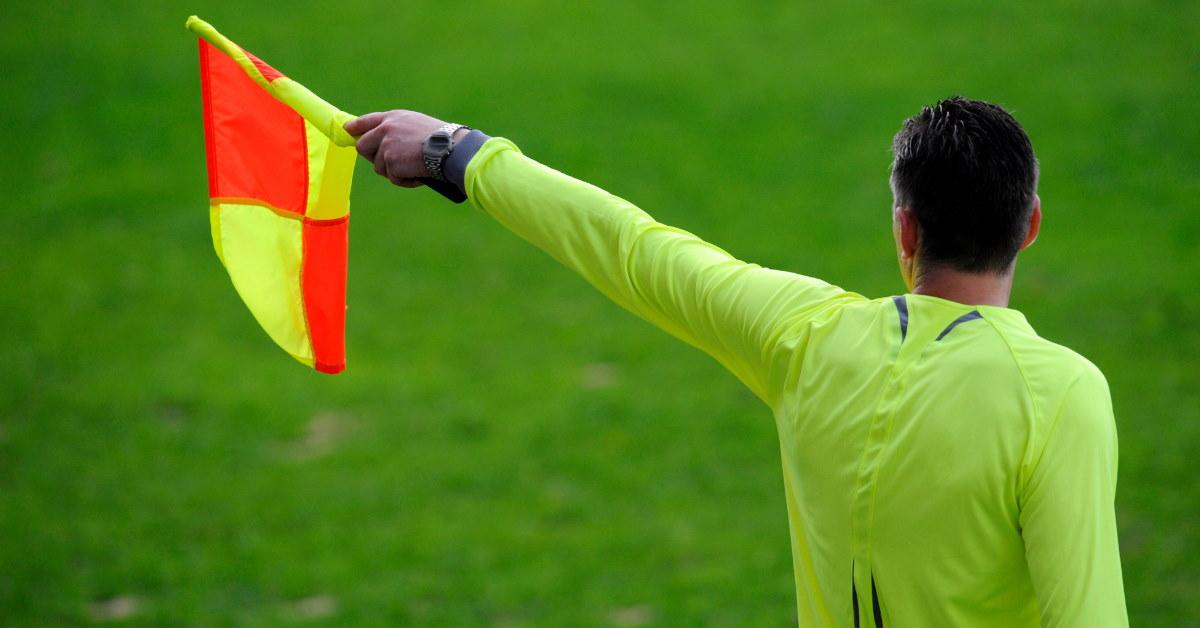 Love sports and spending time outside? Picking up shifts as an umpire or referee can be a solid part-time gig that will keep you on your feet for hours at a time.
Most umpires or referees get work officiating sports they've played themselves or are at least very familiar with.
Check with your local recreation department to see if any specific certification or training is required to officiate leagues in your area.
Freelance photographer
Whether you're shooting weddings, family photos, or snapping pics of food for local restaurants, working as a photographer requires a lot of standing and moving around.
Getting started as a photographer may be a bit tricky, as you'll need to have some basic equipment and build a portfolio that attracts customers.
However, once you begin booking a few gigs per month, you can expect to burn some serious calories while on the job.
Furniture flipper
If you have an eye for style and some basic repair skills, flipping furniture is another great way to make money on the side while burning calories in the process.
Flippers can find cheap (or free) furniture at garage sales, Goodwill or other thrift stores, or even on their neighbor's curbs.
Some pieces just need some simple care, like sanding, painting, or staining. Many resellers use sites like Facebook Marketplace or Craigslist to sell refurbished furniture.
Walking tour guide
Working as a tour guide is an excellent way to share a passion with others, earn some extra cash, and meet your daily step goal in the process.
If you happen to live in (or near) a popular city or tourist spot, you may be able to work for a company or offer tours on your own. In certain cities like New York City or New Orleans, tour guides need to get licensed by the state.
Housecleaner
Starting a cleaning business can be lucrative and burn serious calories in the process. Aspiring cleaners can advertise their services online or locally through flyers or word of mouth.
Even cleaning a small home, like a one-bedroom apartment, can take a lot of effort when you take into account all the nooks and crannies that need to be scrubbed, dusted, or vacuumed.
Food delivery
Food delivery may not sound like it requires a whole lot of walking, but in densely populated cities, many people deliver on bicycles or even on foot.
Even if you work for a service like GrubHub and UberEats and make deliveries using your car or electric bike, working for a few hours will require a lot of walking to and from people's doorstep.
Airbnb Experience host
If you live near a popular vacation destination (or pretty much any major city), you can make extra cash offering Airbnb Experiences — and make them as physically involved as you want.
Offer a walking tour of your city that stops at the best bakeries in town, a biking tour along the riverside, or a hike where you take customers to all the best photo ops in the area.
Mover
You don't necessarily need to have access to a moving van and any specialty supplies to start a side hustle helping people move, since many people simply want help with the labor.
In fact, people hire workers for all aspects of the moving process, from packing and unpacking to heavy lifting to furniture removal, on apps like TaskRabbit. Spending a few hours helping people move can certainly count as your weekend workout.
Coach
While some coaching gigs are volunteer-based, if you have a particular skill in something like tennis or figure skating, you can make a great hourly wage working as a coach.
These instructors may work with clients one-on-one or offer group lessons. They can also get their own workouts in while they coach.
Event planner
If you enjoy planning parties and have a keen ability to stay within a budget, event planning is another option that also happens to involve a lot of running around.
Whether you're planning weddings, corporate events, or local showcases, you'll need to be at these events to ensure all the moving parts are working correctly. That can be quite the workout.
Delivery driver
If you have a few extra hours on nights and/or weekends, you could make extra cash delivering packages for a service like Amazon Flex. The company says its Flex drivers can earn $18 to $25 an hour using their vehicles to make deliveries.
Though this side hustle also involves a lot of driving, you'll likely get your daily steps in (and work your arm muscles) as you get in and out of the car and move packages.
Bottom line
Though the most popular side hustles do tend to be online businesses, many people find success offering local services and picking up gig jobs.
However, side hustles don't have to be sedentary activities. If you're looking to tap into a new source of income that will keep you moving, you have many options to choose from.