Tax time comes for everyone. There's no escaping it. And there are terrible consequences if you don't file a return at all.
But if you aren't ready to file, the federal government has a simple solution: Ask for an extension by filling out Form 4868 and you'll automatically get an extra six months. 
Ignore any potential stigmas associated with asking for more time. There's a reason the option exists with the IRS. Here are seven signs you need to file a tax extension.
You're out of time
Running out of time might be a basic reason to ask for an extension, but it's a no less valid one. The reasons don't really matter — the IRS certainly doesn't care — but it's true that the first stretch of any new year tends to be the busiest for most people.
If you have run out of time, you've run out of time. It's as simple as that. Better to get an extension than face penalties for late filing.
You're a first-time filer
Tackling a tax return for the first time can quickly give way to being confused and overwhelmed. Even worse, you could find yourself making errors. 
If you're a first-time filer, it might be a good idea to give yourself some extra time to ensure you get everything right. And make sure you use the best tax software out there when you do.
You don't have all of the right information
Making sure you have all your tax paperwork together is key to getting your return right, regardless of whether you pay a professional or do it yourself.
Sometimes it's a case of misplacing files and you need a duplicate. Sometimes it's a matter of waiting for items like interest statements or Schedule K-1 forms. 
Whatever the cause, asking for an extension is better than filing an incomplete return, then filing an amended return down the line. It can also save you some money since you'll only file once.
You've had a major life event
A lot of events can happen that will dramatically change how your life looks. It could be a death or illness. 
Welcoming a new baby into your home is, of course, wonderful, but it is going to severely impact your day-to-day life. 

Maybe you made smart moves with a tax refund or bought a new house. If you find yourself lacking the mental bandwidth to deal with the regular tax deadline, ask for an extension.
You're on military deployment
Members of the armed forces on active duty can't predict when or where Uncle Sam will send them.
If you've been deployed, it's common to get an extension — particularly if you're in a combat zone, for which the IRS actually provides certain tax benefits. 
If your post is outside the U.S. and Puerto Rico, you qualify for an automatic two-month extension.
You won't be home on deadline day
The ubiquity of the internet is wonderful in a lot of ways. One such way is that, in theory, you can do anything online from anywhere. But there are a few caveats, of course, especially if you're e-filing your taxes.
For starters, it isn't always easy to maintain a stable internet connection outside your home. That goes double if you're on the road or overseas. Another problem might simply be forgetting to pack some key piece of information that you need to file.
If you know you won't be home for the tax deadline, it's safer to request an extension and handle all the paperwork when it's in one place.
Your tax preparer is busy
If you're busy during tax time, you can bet your bottom dollar that tax professionals are too.
Unless you've gathered all of your information well in advance — which itself can be complicated if you freelance or are self-employed and your return has a lot of moving parts — and have an appointment with the accountant, you're facing a looming deadline. Don't rush your return. That's how mistakes happen.
Bottom line
If you don't have your taxes in order by the time the IRS deadline rolls around, the government will grant you an extension, no questions asked. It's a much better solution than turning in a return with missing or erroneous information, which can create its own headaches.
The tax filing deadline for 2023 is April 18. The IRS has instructions for how to file an extension online. Keep in mind that you still have to pay the taxes you owe by the filing deadline. If you don't, you're entering a world of severe penalties.
If you're having trouble with financial issues, you can learn how to manage your money better.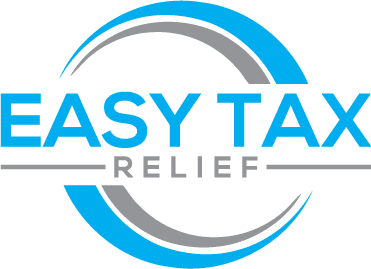 Easy Tax Relief Benefits
Eliminate your tax debt
Potentially reduce the amount you owe
Stop wage garnishments and bank levies
Communicates with the IRS on your behalf