It's almost inevitable that companies end up with a few bad apples, even after employees have been screened and trained.
Your boss and coworkers know when someone is a gossip, a slacker, or untrustworthy. Bad behavior doesn't go unnoticed. But it gets trickier when the trouble is with you.
Here are 14 signs the problem employee at your job is actually you.
Always late
Getting to your job on time is the single most basic responsibility an employee has. This is not complicated or up for debate. You need to be at work when your shift starts.
Yes, life can be unpredictable and emergencies pop up from time to time. But when that happens, call your supervisor so they're aware.
But if you're habitually late, that's much more serious. It's a drag on your boss and your coworkers and shows that you don't respect the job.
The bare minimum is good enough for you
Doing the bare minimum — also known as quiet quitting — isn't a particularly high bar to hit. It's nothing more than cruising through your shift and avoiding work.
It might keep you from getting fired, but it isn't doing you any favors either. Your boss will notice, your coworkers will notice, and your reputation will take a severe hit.
Blaming others
Owning up to your mistakes is one of life's more important early lessons. Chances are your parents didn't put up with the blame game for long when you were a kid. Now that you're in the workforce, your bosses and colleagues won't either.
Accepting responsibility for when you've messed up and rectifying the situation is the mature option. Acting like a child and scapegoating someone else will raise serious questions about how you handle yourself.
Coworkers don't want to deal with you
If nobody in the office wants to work with you, it's a pretty good sign that you're the problem. Maybe a coworker politely declines a collaboration effort or is more upfront and vocal about it.
The occasional personality clash is normal. Being wholly shunned or ostracized by the team is not. It might be time for a chat with your boss about how to work on the situation.
Ego
Confidence is a good thing. Having a nightmarish, outsized ego is not. There's a big difference between being sure of yourself and being a smug know-it-all.
If you find yourself complaining — either to yourself or anyone who'll listen — about how dumb your colleagues are, it's time to take a hard look at your own behavior.
Don't let confidence bleed over into arrogance.
Excuses, excuses
This covers everything from being late and forgetting assignments to botching project deadlines, and more.
If you're frequently making excuses for what you did or didn't do, then that's a big problem. You might hope that others will forget or forgive, but they won't, even if you think you're justified.
Gossiping all the time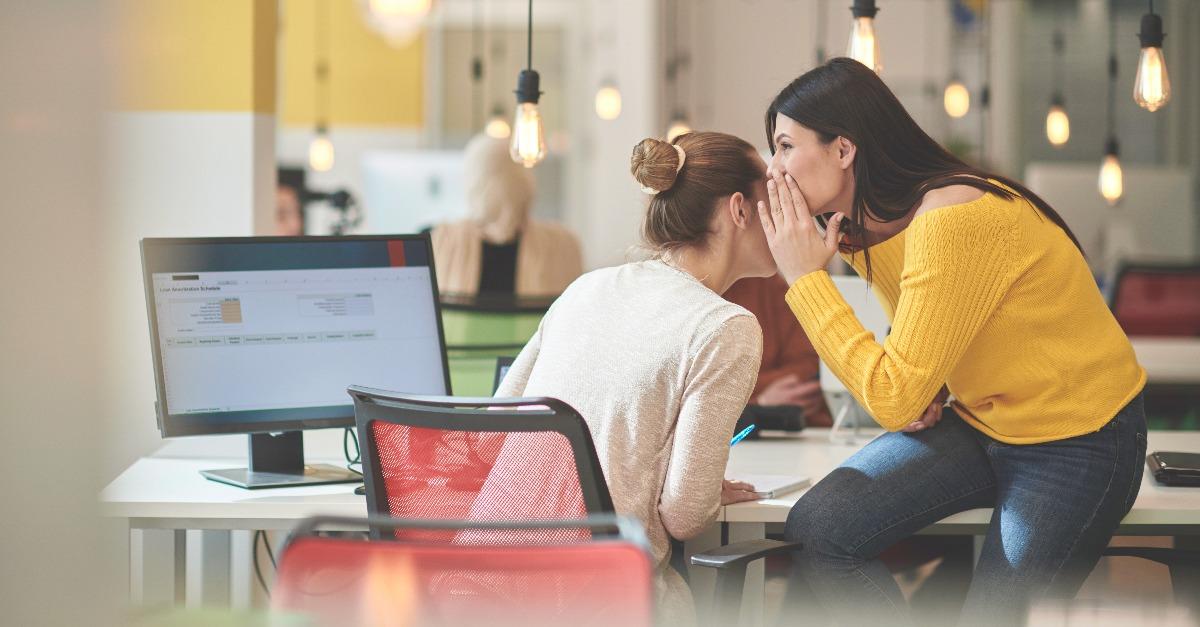 It's one thing to be a good conversationalist and shoot the breeze with your coworkers when it's appropriate. It's quite another to be a the forefront of the rumor mill.
People talk. That in and of itself can't be stopped since workspaces are closed ecosystems and people are people.
Nonstop gabbing and backbiting, however, can lead to big trouble, especially if you're the primary culprit.
Gossiping can also be perceived as bullying or harassment. If a coworker thinks they're being targeted, that could invite legal issues.
Issues with authority
Unless you're independently wealthy, you need to be able to take direction. Even CEOs have to report to a company's board of directors, who are beholden to shareholders in return.
Everyone has a boss. Don't get defensive or irritated. If you can't follow orders from supervisors, you're going to have a really hard time maintaining a steady job.
Micromanaging coworkers
News flash: Your coworkers already have a boss, and it isn't you. If your colleagues look to you for advice, that's great. It shows that you're a leader in the office.
But if you're constantly doling out unwanted tips — even if you think you're being helpful or telling people to do things the "right" way from your perspective — it's not going to endear you to anyone.
Oversharing
Nobody needs to hear the intimate details of your personal life in a professional setting. By that same token, it's unlikely your coworkers care what you had for breakfast or any other excruciating, mundane tidbit.
If someone asks you, all right, fair play. But generally speaking, being a blabbermouth lands in the "don't do this" category.
Needlessly nosey
Being nosey about your coworkers' personal lives is a little bit like the inverse of oversharing.
If a colleague comes to you with a question or a problem or volunteer details, it means they trust you to handle that information. If they don't — well, they don't. It's as simple as that.
Do not, under any circumstances, badger your coworkers for private details they aren't comfortable sharing.
Your boss isn't allowed to dig for personal information either.
Spiraling at the smallest inconvenience
Professionals don't unravel at the slightest problem. If you find yourself constantly complaining that the demands of a job are too high but your colleagues are managing just fine, the issue may be with you.
If the situation feels grim or unfair, have a conversation with your manager. But don't catastrophize something minor. It isn't the end of the world.
Violating company policy
Egregious violations of company policy lead to unceremonious termination. That's it. Full stop.
Every company and HR department has an employee handbook. Familiarize yourself with it. The Employee Law Handbook is also a useful resource for state and federal laws.
Wasting company time
Personal matters should be dealt with on your own time, not during work hours.
Of course, there are times when emergencies crop up, but nobody should be painting their nails, messaging their friends, or shopping online when they're clocked in.
The same goes for the aforementioned gossips, busybodies, and oversharers who bounce from coworker to coworker to chat.
Bottom line
It's easy to spot problematic behavior in others. It's far more difficult to recognize those traits in yourself, but it can be done — especially if you want to hold on to your job and advance in your career.
If you act like the rules don't apply to you, that might end up being true — because you won't have a job anymore.
You can change things if you want to. It just takes some effort. And don't be afraid to explore a new career if you know you'll be happier or it will help you stop living paycheck to paycheck.

Search Over 80,000 Care and Service-Related Jobs
Connect with paying families looking for care and service-related work. Available jobs include child care, tutoring, senior care, pet care, and housekeeping.
Sign up for Care.com now
Earn Great Pay Working From Home
Free 3-class intro teaches you how to launch a bookkeeping business
Access the training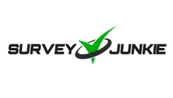 Earn Cash Taking Surveys
Join a community of 20M+ lifetime members who have been paid $76 million to date.
Sign up today